Give your Brother More than a Rakhi - 15 Best Ways to Hang Out on Rakhi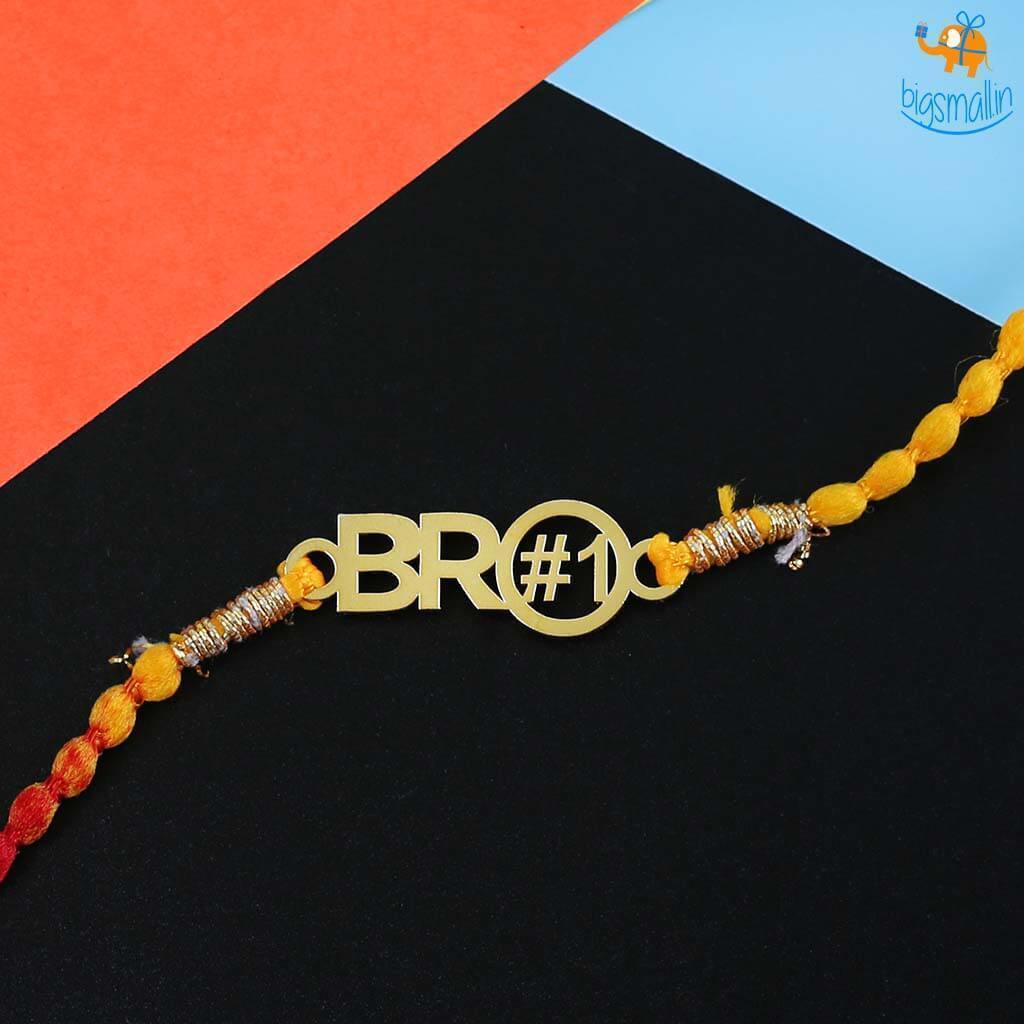 Brothers - younger or elder, complete our life. Ever wondered how life would be without them? It's hard to imagine - that's how special they are. It is not just their existence in your life that is special but also the bond you both share.
In the hustle and bustle of today's world, it's hard to spend quality time with your siblings. But yet, Raksha Bandhan is one day of the year where we set everything aside and cherish our relationship with our sibling. It's one day out of 365 - surely you should spend it right.
Given that sisters expect so much more than a blessing - in the form of unique Rakhi Gifts for Sister, it's a little unfair that brothers receive nothing but a rakhi, right? This Raksha Bandhan, in conjunction with gifts, it's time to create endless memories. Hang out with your brother, spend some time with him and create long-lasting memories. Here are some wonderful ideas about how you can spend quality time with your brother.

1. Take him out on a shopping spree


Boys do like shopping as well. Perhaps not as much as girls, but they do. After all, who doesn't like a fresh wardrobe? Take your brother on a shopping spree! The excitement and happiness you will see on his face will certainly be worth all the effort. Have an amazing time bonding over suggestions and opinions on the clothes - show him how much you really care about him.


2. Hit the gym with him


If your brother is a fitness freak, he will love this. If not, it will be a good way to motivate him to drop his laziness. If you guys have a gym membership - even better! Otherwise, you can just go on a trial to your nearest gym and burn some calories together. If you both end up liking it - you both can get a membership and make gyming together a regular routine. You may also wanna take a break from generic simple thread rakhis & tie him the personality-specific Gym Bro Rakhi.
3. Spend time at a gaming centre


Gaming runs in the veins of guys. It's hard to have a better day than a day at a gaming parlour. Spend your day playing FIFA or NFS on PS4, or striking pins down the bowling lane - and become the coolest sister ever!
Compete against each other in various games available at the centre and leave no stones unturned in winning the war against your sibling. Make this Raksha Bandhan a memorable one by taking your brother to a gaming centre. If your brother loves gaming, tie him a Rakhi that suits his interests - the Gamer Bro Rakhi, with a creative controller-like design.

4. Take him to his favourite food joint


Spoil your dear brother by taking him to his favourite food spot and treat him lavishly. Food outings are ideal for any occasion. Who would know better than you what your brother likes the most - be it Indian, Chinese or Continental? Eat your hearts out and celebrate Rakhi - foodie style! Impress him with your wisdom in his food choices. If he always ate out of your plate, even though his plate has exactly the same spread, surprise him with the handcrafted, personality specific Bhukkad Bhai Rakhi. 


5. Go for a morning run


Kickstart your Raksha Bandhan by kicking your brother out of the bed to get out and get some fresh morning air together. Remember those childhood times when you would race for the TV remote or who reaches the door first? Well, this could be the grown-up version of that! Reminiscence about the crazy childhood you guys have had and laugh all over it on the morning run.

6. Go for a movie together


When in doubt, go for the age-old classic hangout option - movies. Much like every year, blockbusters will be scheduled for this Rakhi as well. Get 2 tickets for a movie, grab your popcorn and spend time in the theatre crying or laughing together. Share a laugh or two together and make this Raksha Bandhan one to remember. Surprise your movie watching partner with the Cinema Partner Rakhi.

7. Cook him his favourite food at home


Homemade specialities can never stop being exclusive. You know the best what
your brother likes. Google a fancy recipe, get the groceries and hit the kitchen! This Rakhi, give your brother the golden privilege of tasting your handmade food - and leave him licking his fingers. More so than the cooking, it's the thought behind that which counts. Quirk up your kitchen with our curation of unique Kitchen & Bar items!
8. Take him out for a drive


Your brother must have been your ride a multiple times - from school, from college or from parties. Crack him up with the super cool My Personal Driver Rakhi. This time for a change - take him out on a drive. Take a scenic route, put some nice music on and bond over your fun and endless conversations, like you always do. Bask in the glory of mother nature. Need a companion to write down your memorable journey? Note down your epic in the Travel Journal, as a memoir forever.

9. Go to your favourite hangout spot


As kids, you both would have definitely had a place - where you loved going to with your parents. Give him a surprise, filled with nostalgia by taking him to your favourite hangout spot as kids. Pack some sandwiches from home, or get ice creams like you did back then and have a delightful time together. Catch him by surprise - the surprise will only magnify the impact of the gift. After all, who doesn't like taking a ride back to the good old days?
10. Have a movie night at home


Remember those times you would watch horror movies at night - and scared yourselves to death? However, it was still fun - because you were in each other's company. Horror, comedy, action or thriller- choose something you find interesting, make some popcorn, get coke or soda cans - and voila - be all set for your movie night with your brother!


11. Go to a water/adventure park
No matter how old you grow, water and adventure park never stop seeming amusing. The slides and the rides are always fun to be on. This year, have a "roller coaster" Rakhi and an amazing day out with your brother! The things to do in an amusement park are endless. You both can go on and pick an activity alternatively - and the other is bound to agree and face their fears! Life is only so long.


12. Visit an orphanage


As far as Rakhi Gifts go, this will be something very special. Visiting an orphanage can infuse so many emotions in your heart at the same time. This Rakhi, bring a smile to innocent faces together with your brother. Get some chocolates and stationery and spread the happiness and goodwill on an auspicious day. The contentment you both will get will be etched forever in your hearts. This would be one different yet priceless Rakhi you both celebrate together.


13. Go to a music concert or a sports match
Is your brother more of a music person, or a sports one? If his beats make the crowd go crazy, surprise him with the DJ Bro Rakhi. This Raksha Bandhan, use your knowledge of his interests and take him out for an event of his choice - be it a concert, or a sporting match. Even if you're not a music or sports person - your brother will be pleasantly surprised to have your company. Google and research about the upcoming events in your town and book the tickets for an exciting surprise for your brother on Raksha Bandhan.
14. Go swimming
If your brother is into swimming or loves the idea of spending time in a pool - this could be a great way to hang out with him this Rakhi. Even if you don't swim, hanging by the pool, sipping cocktails or mocktails could be fun too! Provided the weather in August, which is calm and cool. You wouldn't have to deal with sunburn either. Enjoy the end of the summer months and go out for a pool party.

15. Play sports with him


Sports with siblings are always fun. Be it badminton, tennis, basketball - pick up a sport which interests both of you the most and hit the field! Guys will always love the idea of doing sports - but the fun doubles here as his opponent would be his own sister. Send a Rakhi and surprise by hanging out in an outdoorsy and amusing way. This would be one Rakhi that he will remember lifelong. Check this list of cool sporty gifts you can also gift your sporty brother for Rakhi.
This Raksha Bandhan, give your brother more than a Rakhi - make it a Rakhi you'll remember till the end of time. Top it off with a unique Rakhi Gift Set and send your brother into a virtual delirium of joy. We are sure he must be looking for some of the best rakhi gifts for sister so ensure that you don't skip out on the Rakhi gifts for brother where you can find funny rakhi gift and also some amazing personalized rakhi gifts which your brother will cherish forever.

---
---