Importance of Father's Day 2023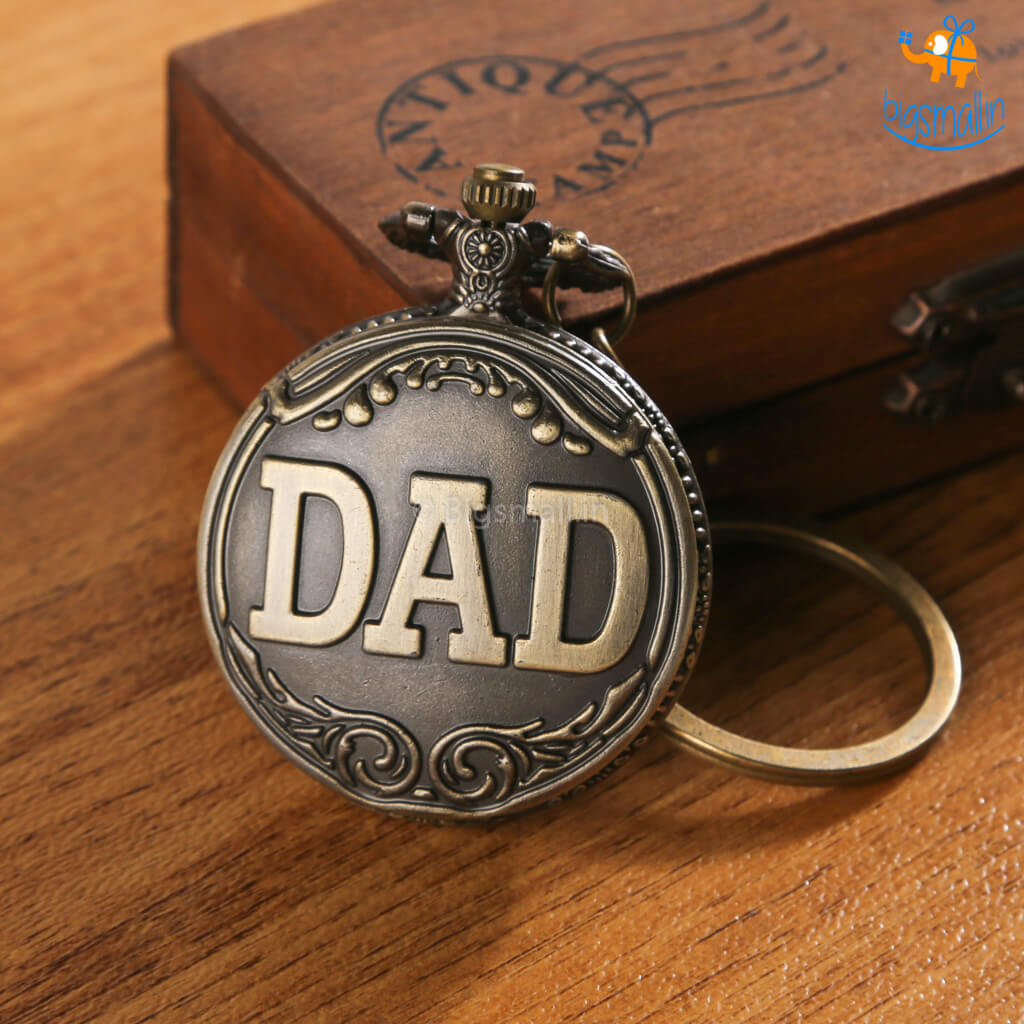 Coronavirus hit the world in 2019 and is still here like a guest who refuses to leave. Amidst all the scare and anxiety the pandemic has created, most fathers out there have been worried day and night about how to ensure their families stay safe & sound. From ensuring job security and ample stock at home, to keeping his family at peace while staying stressed himself about the dangers of Covid-19, fathers deserve a big shoutout this year on Father's Day 2023.
When is Father's Day?

Fathers day is on the third Sunday of June, which is 18th June, 2023. If you have ever thought about what is the history of Father's Day or when did the first fathers day happen then you can read about it on our blog on History & more about Father's Day and get to know how it all started.
Importance of celebrating Father's Day this year

This year, celebrating father's day in 2023 can seem difficult or even get ignored as some fathers are quarantined while others might be away from you. However, with us here, we will not let that happen. While everyone is trying to get vaccinated, stay inside their homes and be safe, many fathers are the ones who are getting all the groceries, getting the essential outside chores done of the house. How can we not celebrate this side of fathers which is caring and is often overlooked because of their hard-shell exteriors, in most cases? Regardless of where you are, how far away you are from your father, you can still make it special for him.
How to make Father's Day special during coronavirus?

Well, we have some fun father's day ideas for you to consider for making this day special for your father, and if you do not have enough money to spend and are brainstorming for ideas to celebrate Father's Day with no money then too, most of these ideas do not involve money.
Do his favourite things together
How about the entire family gathers around and gives this one whole day to just do whatever dad wants to do? Be it playing a game, cooking or sleeping, do what he wishes to do on this day. If he chooses to binge-watch on Netflix then you all grab your Netlfix & Chill socks, put them on, prepare the snacks and spend some quality time with your father, which he probably wants since a long time but hasn't asked for it till now.
Learn a skill from him
Aren't most fathers full of some or the other tricks to get by in regular life? Be it managing to fix the fridge by himself or ensuring the washing machine runs smoothly always, or making that special dish that only your father can make as he is a master chef dad, on fathers day 2023, grab your father and learn all the tricks that the Indian father is safely hiding from the world but would pass on to you as his legacy.
Walk down his memory lane
Most fathers have unlimited lame and hilarious stories to share from their childhood or college days but with all the work and responsibilities of the adult life, those stories get left behind. On father's day this year, talk to your father and get to know the crazy fun that he used to have in his days.
If your dad is a prankster dad then we are sure he must have been an even greater prankster with his friends in college. This is also something that you can do to celebrate father's day with dad who is quarantined or is far from you because of geographical distance.
If you already know his stories then consider gifting him a personalized poster of his favourite picture with his friends! We are sure that will make him want to spill some more beans. Let him know that even as a father he is still as cool.
Enjoy a hearty meal or a cold drink with him
If your father is also someone who is a big time foodie and you have got his genes then why not cook something absolutely special for father's day or order his favourite food and eat with him while he enjoys this pampering after so long. You can also have a drink with your father if that is something he enjoys and would like to do with you. Bring out the unique drinkware your father has and have a session of drinks, snacks and fun anecdotes while you make a great memory on Father's Day 2023 with your dad.
Gift him something special
Buying gifts for dads usually gets limited to wallets or shirts. This time go the extra mile while staying home and shop online for unique Father's Day gifts. Our top recommendation to get something absolutely unique and just for him is a personalized gift for father's day wherein you can send in your picture with him to us and get an eco-friendly and beautiful frame for him. You can also buy quirky coffee mugs which are one of the best father's day gifts considering how much dads love their morning tea or coffee.
There is quite a lot to explore for fathers day gifts and while you celebrate Father's Day in India during Covid, don't forget to also gift him some fun face masks to stay safe while he goes out running errands or travels to his work place.
Coronavirus is still here in 2023 but that is why the need to celebrate your father on Father's Day in June 2023 is also quite important because for birthdays we all get to celebrate his life but on Father's Day his fatherhood gets celebrated which is one of the most thrilling journeys for any parent. Make that journey worthwhile as well and cherish your dad on Father's day by pampering him the way he'd like, making him feel valued and appreciated, and doing the things he loves to do. It's time for the dads to sit back and relax while the children take the wheel. We hope you shower him with lots of love, pampering and awesome gifts for dad and make it the best fathers day ever!
Stay safe & keep shopping online at bigsmall.in!
Cover Image Vintage Dad Pocket Watch Keychain.
---