Decision Maker Paperweight - Google Cloud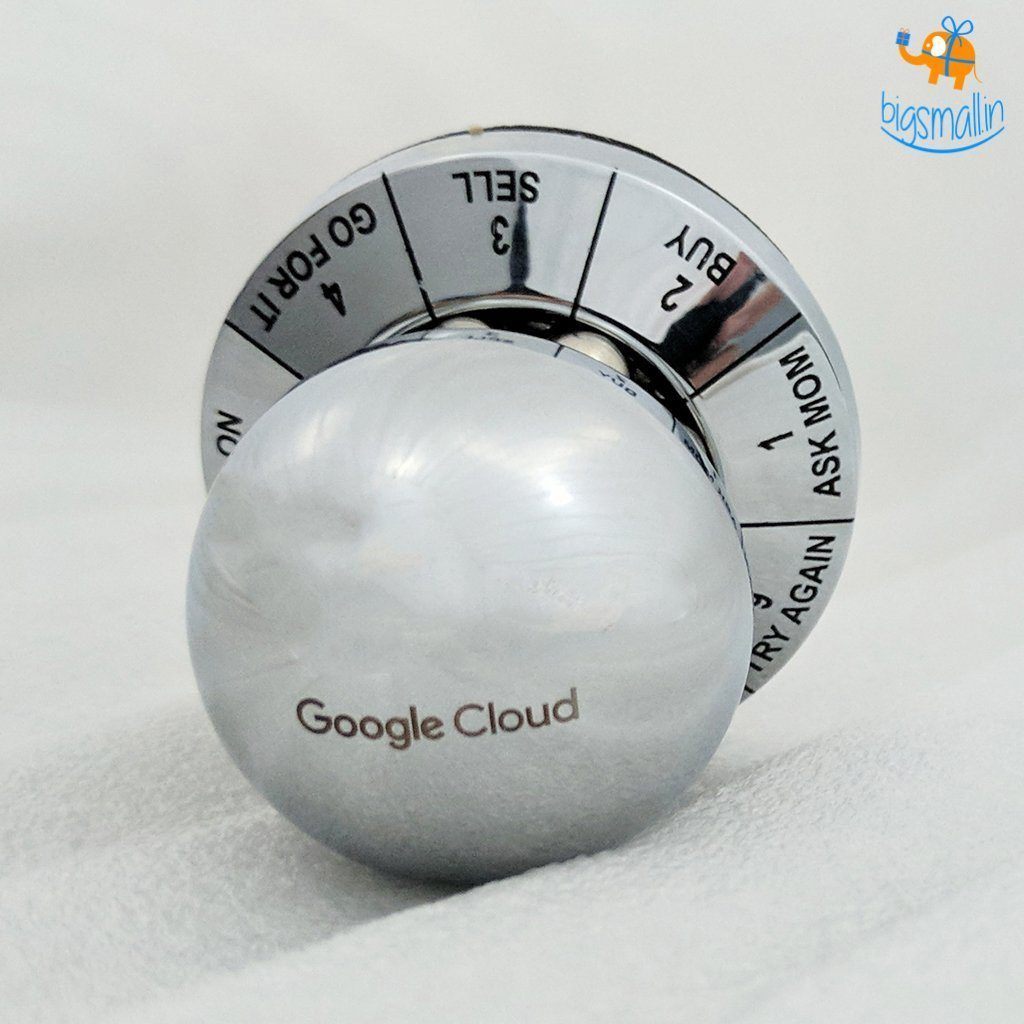 Bigsmall.in partnered up with Google Cloud to provide Decision Maker Paperweights as a Corporate Gift.
The Decision Maker Paperweight is a creative table and desk accessory gift, with multi-utility and a chrome-plated iron build.
The 320-gram paperweight is also a decision making roulette - with a spinner and 9 decisions on it. It's a fun way to leave some trivial decisions to the universe, while having something to fidget around with also adding quirkiness to your desk!
The Decision Makers were customized and branded for Google's perusal, with the Google Cloud logo intricately screen printed on the top of the iron spinner.


Bigsmall.in entertains corporate enquiries for our curation of unique gifts, with customizable logo and text branding on products available. For corporate queries, contact us on +919899309888 or drop an email on yatin@bigsmall.in.
---