Elly Phone and Pen Holder - RAH Infotech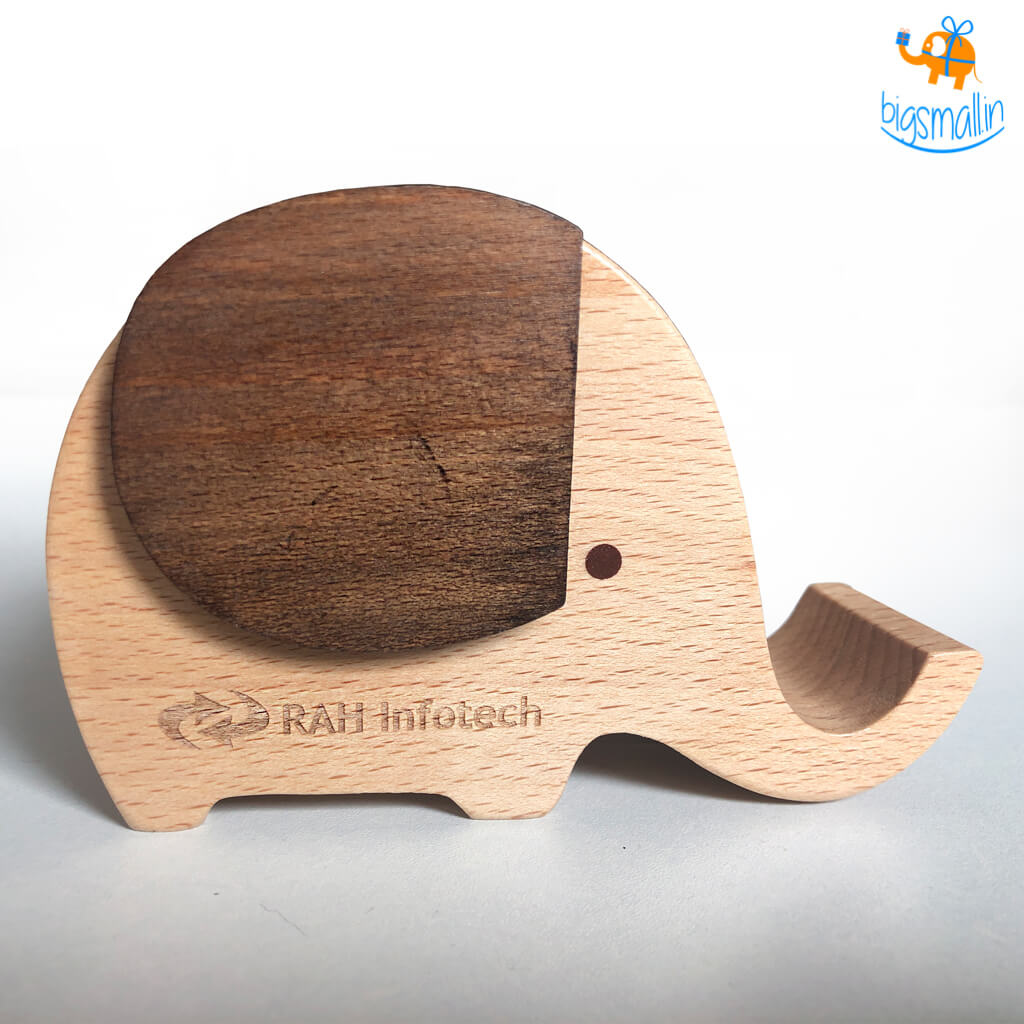 Bigsmall.in partnered up with RAH Infotech, to provide customized Elly Phone & Pen Holder as a Corporate Gift.
Add an ethnic yet trendy look to your workspace with this wooden finish elephant pen holder. The trunk supports your phone as well in horizontal and vertical positions.
Three different sized holes to stock your pens or pencils. With a premium quality wooden finish, its a great addition to the work desk.
The logo is smartly printed on the side of the organizer.
Bigsmall.in entertains corporate enquiries for our curation of unique gifts, with customizable logo and text branding on products available. For corporate queries, contact us on +919899309888 or drop an email on yatin@bigsmall.in.
---