7 Unique Birthday Gifts For All Batman Fans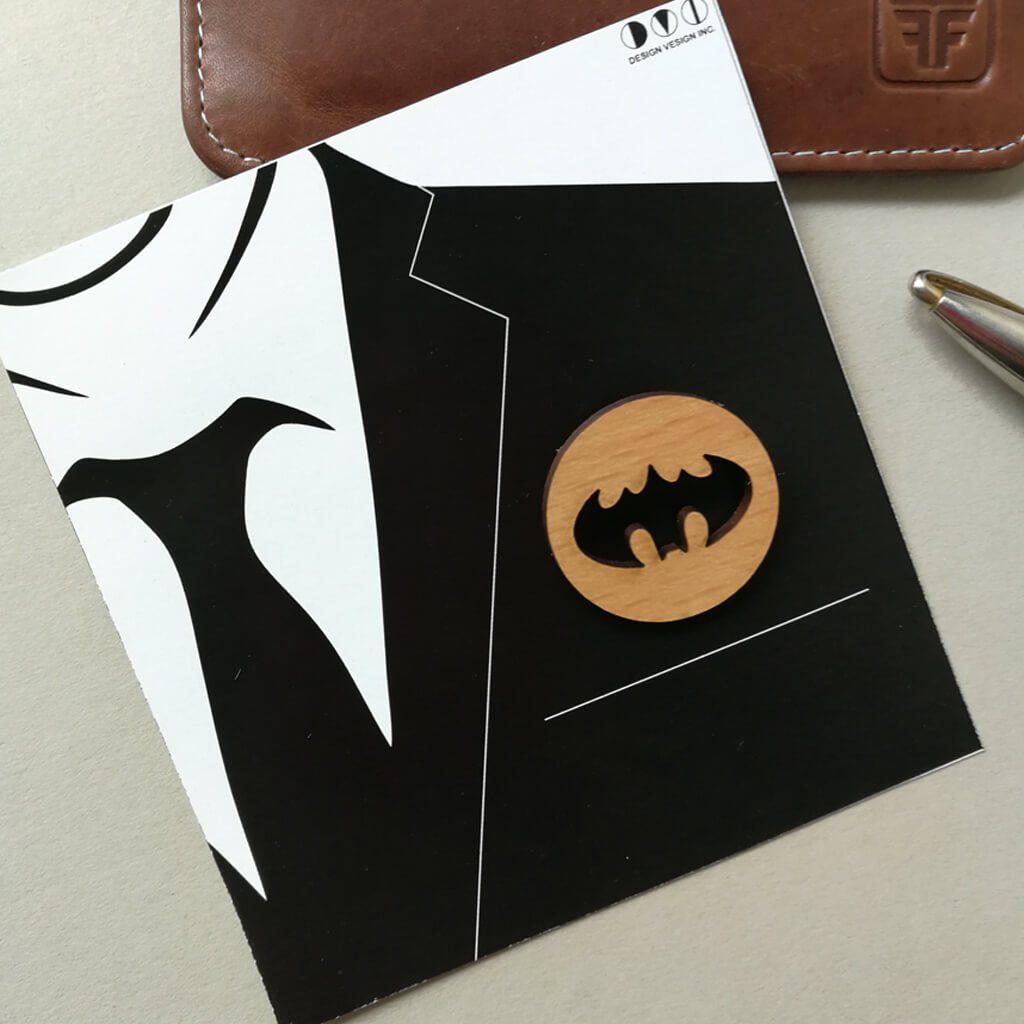 The fun in life is achieved when you opt to do ordinary things extraordinarily. Whether it's doing great things like fighting battles, running a country; or simple gestures of love like gifting someone on their birthday, a little twist makes everything a lot special. And when one talks about doing things like that,  Bruce Wayne is hard to miss. From being a billionaire businessman to a superhero fighting evil around us, Batman is a role model for many children and adults alike. 
So, when it's a birthday of a Batman fan in your family or friends, surprise them by giving Batman themed unique gifts they'll love to own!
1. Batman To-do List with Magnet
Chalk out your tasks and note them down every day before starting your day. With a separate panel for done and not yet done tasks, this is all in all a sensible buy or gift for someone who loves planning their day in advance.

Imagine stepping out of your Batmobile only to discover that your car keys are locked inside! Now Batman won't do that! Keep your keys Batman safe with the quirky Batman Doodle Keychain.
Batman is the definition of a true hero. He is ready to do whatever it takes to save the city. This wooden poster is carefully laser cut to replicate Batman graffiti. A great gift for the DC fan, the poster will look amazing in the living room, bedroom or maybe hang it up in the study room for some motivation.
4. Batman Ceramic Bobblehead
For your pals who thoroughly enjoys the company of their superhero Batman, give them Batman bobblehead to keep over their shelves, in their living rooms or any other place they love. A perfect gift for Batman fans, it would keep them engaged throughout the day and they'll love with all the more with every passing moment! A great deal, right?
When you have a superhero on board, supervillain can't be left behind. Thus gift your batman friends a joker action figurine as well to complete his shelf and make it perfect. And if they the villain more than the hero, you've got to be an extra cautious! ;)

For the kids who love superheroes or even adults who can't give up on their childhood love, these superheroes socks are one gift they would keep with themselves throughout. Cute, soft and containing super powers, they'll definitely make it to the top of your birthday gifts list!
Watch out for the batarangs as they come in from all the sides and trap your clothes in their sturdy grip. It's a gift for all those who are obsessed with Batman and wanna live with this super human!
Shop for the Batman products and gear up to bring a wide smile on your friend's face as he opens up his present and finds what he loves waiting for him inside the box! Discover bigsmall for other unique birthday gifts for guys.

Happy Gifting!
---