How To Choose The Best Birthday Gifts For Father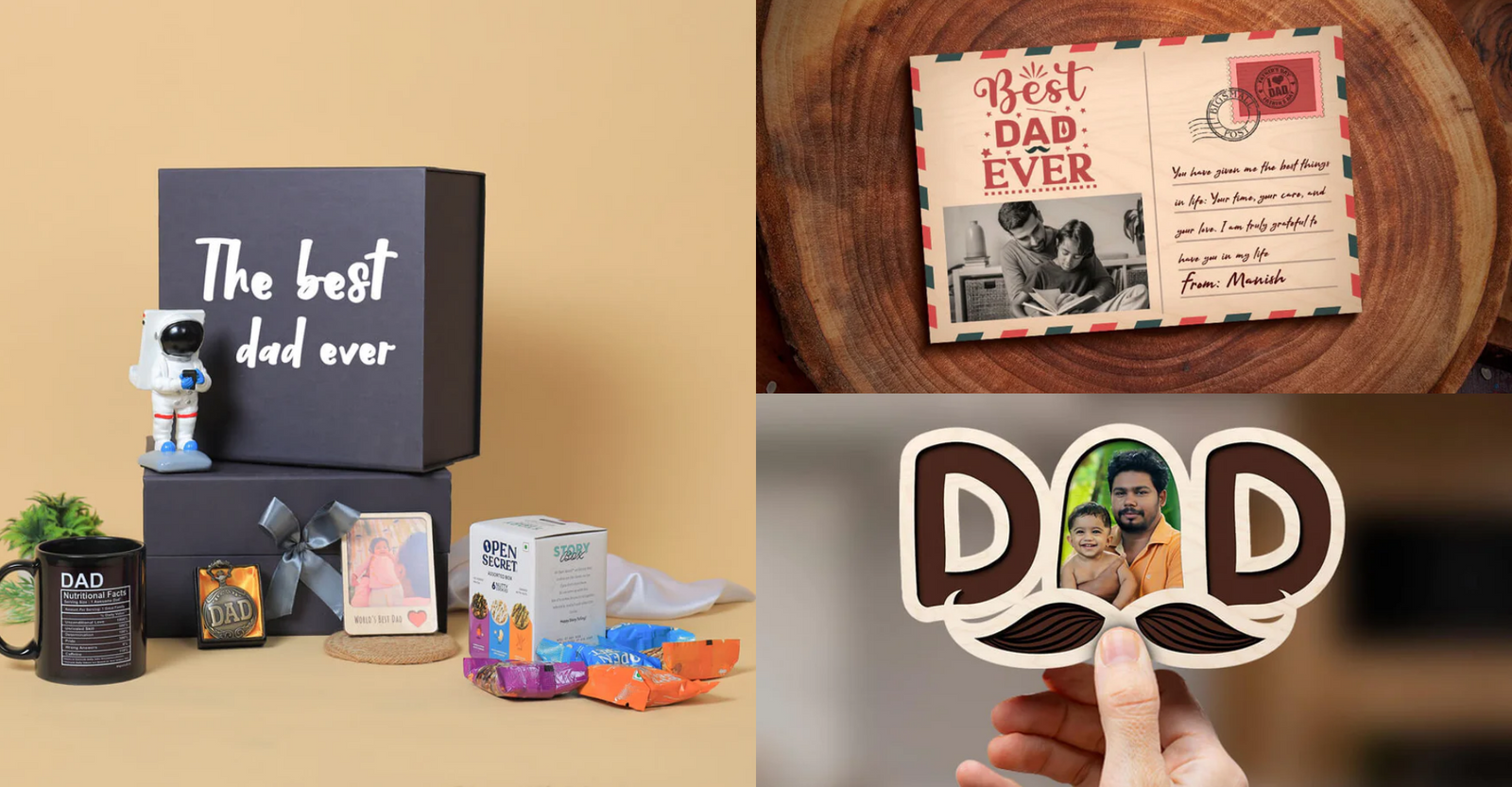 Birthday Gifts For Father - A Way To Show Your Love
How often do we get a chance to gift our father something special? This person in our lives deserves the world and all that it has to offer. Although there shouldn't be just one day that you make him feel special or show your love, you must make it a practice to let your parents know how much you love them every day. So, if you are looking for the best birthday gift ideas for Dad, stick around!
How To Select The Best & Useful Birthday Gift For Your Father


Consider his likes & dislikes: Change in interest develops over time, so what he may have liked a year before won't find it interesting this time. Make sure to take into consideration his likes and dislikes.
Consider his age: Age plays a huge factor in exploring and coming out with one final idea among the Birthday gift father ideas. Check out Bigsmall to find some of the interesting papa birthday gift ideas.
Choose something useful: Dads have always been practical. And, nothing can make them more happy than knowing that you spent money on something useful and practical.


List Of Best & Unique Birthday Gifts For Father


Here's a list of the best and most unique gifts for your Father:
Daddy Beer Pop up Card.
Revolver Roller Lighter
Beer Bottle Belt Holster
3D Acrylic LED Message Board
Electric Lunch Box
Add A Personal Touch With Customised Birthday Gifts For Father


Personalised gifts always feel special and when it's Dad on the receiving end, it makes it all the more essential to get a customized gift. 
Check out Bigsmall to explore some personalised gifts for Dad like Personalized DAD Wooden Fridge Magnet or
Personalized Me & Dad 3D Wooden Frame


Practice These Kind Gestures To Make Your Father Feel Extra Special



There is this filthy absurdity of life where you realize the importance of something only after you lose it or don't have access to it. Growing up, we don't realize what it is to be able to live with our parents, follow their instructions, and be completely dependent on them. Cut to, you growing and moving out of your home for XYZ reason and hit a spot in life where going back to them is out of your hands. That's where you realize and hope to be the reason behind their smile. Too much emotion and tears on my keyboard right now! XD Anyway, while you search for Papa birthday gift ideas here are some of the kind gestures to make your father feel extra special:


Cook a meal for him: Take time and gear up to make his favorite dish or cook an entire meal for him. Be mindful of some flavors or spices or any ingredient that his body does not react well to.
Bake his birthday cake at home: This is the most cherished father birthday present ideas, where you go the extra mile, turn a baker, and make him the best birthday cake.
Spent quality time with him: Take note of this. Plan out an activity to do something together or take a stroll down memory lane with him, just make sure to spend time with him. No present ideas for dad birthday beats this one.
Pamper him with care & love, etc.: With an array of relaxation centers available, take him out on self-care day. Or, play that game where you give him two options and he gets to choose one like going shopping or playing cricket, or Domino or coffee. Just pour your heart into making him feel loved.
Some Tips That You Should Consider Before Buying A Gift For Your Father


There's always something that he might need, or maybe something that he has been placing on hold, or the fact that you can give him something that can be of immense value and add to his quality of life, there's a lot out there. Here are some tips that you should consider while you juggle between various Birthday gift father ideas:
It should be a practical and useful gift.
It should be age-appropriate.
It should be planned according to the budget.
Make sure to ask about anything he has been meaning to buy.
Conclusion
Go all out in making your dad feel special on his birthday. Every day should be a Dad's day. We don't get to spend much time with Dad and while you search for best birthday gift ideas for Dad, make sure you include spending time with him in the list too! Bigsmall is India's leading online gifting destination that has a little something for all your loved ones. So, be it father birthday present ideas or your mother's or even your friend's, you don't have to beat yourself up to get the best gift for them.
FAQ
1. Do father like receiving gifts on their birthday?
Yes, although they have the expertise of maintaining a poker face and not expressing their feelings, they equally get happier on the fact that you care and have a realization of all that they have done for us. Their birthday makes an ideal occasion to gift them something they have been meaning to buy or something that you think would help elevate their lifestyle.
2. What are some top gift options available at Bigsmall for my father's birthday?
Bigsmall has an amazing range of present ideas for dad birthday under the category of "Gifts of Father". Here are some of the online gifting options available on Bigsmall:
3. Is it nice to give a greeting card along with a birthday gift?
Yes, it is one of the best birthday gift ideas for dad, where you also give a greeting card to add an extra touch of emotion.
---