#NationalBeerDay - Amazing beer accessories to make the celebration perfect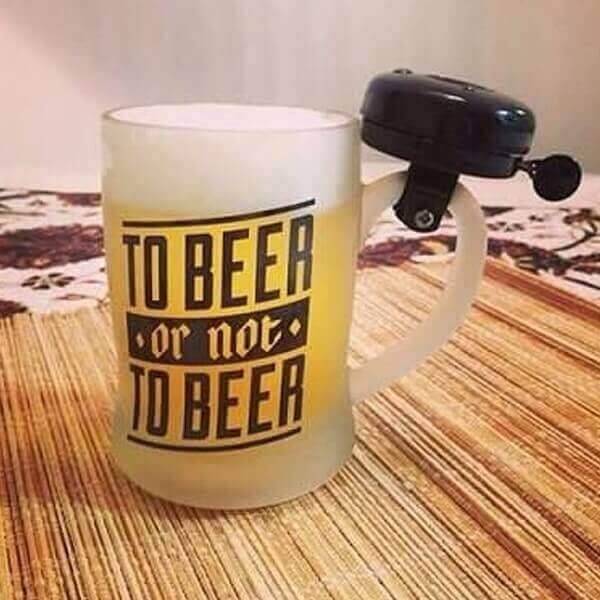 Did you know, National Beer Day is a real thing? It is celebrated in the United States as a holiday on the 7th of April, every year. This day was created to honour the history of beer and to celebrate the Cullen-Harrison Act which allowed people to buy, sell and drink beer with 4% alcohol by volume and was signed by the FDR in 1933. Since the day it came into effect, over a million and a half barrels of beer was sold out. There are various other countries like Iceland and United Kingdom, which celebrate this holiday with the same enthusiasm.



We Indians have never been lethargic in adopting new customs and traditions. And thanks to internet for making this world a global village due to which, we get to almost everything about one another. So welcome this celebration and enjoy this day at its best by gifting quirky stuff to your friends and yourself to make this National Beer Day a memorable one.
The Beer Belt is an ultimate gift for the Beer day which you can gift to your friend or yourself also. The Beer Belt allows you to store multiple beer bottles in it, at a time. This feature of the belt will help you to enjoy the party better along with treating your guests well by serving them drinks without going around with a tray. You can tie this belt easily over your waistline as it is an adjustable one with multiple pockets to hold the bottles well, making it a perfect gift for those who love beers and parties.

The Beer Saver Cap is a must-to-have article for all those people who love to have house parties and have drinks along. If you are one of such people, this cap is a perfect gift for yourself too. It is a very normal phenomenon that after a party ends, there are so many half-used bottles of beer which you can neither throw nor can keep it because of it being capless. This Beer Saver Cap is a very useful article in such a situation because it can fit any beer bottle and can help you preserve the drink for later use by resealing it. So, buy this saviour now.
The Ultimate Pocket Tool is a multitasker which can be used as a bottle opener, a screw driver, a phone holder and more. This pocket tool is made up of stainless steel which is thinner than a credit card but a strong tool to bring you out of a daily occurring problematic situation. Also, this can be used as a bottle opener, making it a perfect gift for beer lovers and a must-have tool for the coming National Beer Day. Due to its sleek size, you can easily store it in your pocket and carry everywhere you go.
The Beer Ringbell Mug is an epic mug for the beer parties because they are large in size which can store a good volume of your favourite drink. It also has a bell which your guests can ring when they need it to get refilled. The mug is a perfect house party companion and a must have for your upcoming party on the account of National Beer Day. Another highlight of this mug is that it says "Beer or not to Beer", well the struggle is very real because at times you want some more but can take no more. On the coming Beer Day, forget everything and enjoy with your friends.
The Beer Cap Bottle Holder is a perfect home decor item for all beer lovers as it helps you to store its caps in this holder. Storing the beer caps is like storing a memory or a fun phase from the past. With a simple design of the holder which holds beer bottle caps can add a special touch to the designing of your home and can give you a whole new feel. The holder is made up of wood and can be easily hung anywhere in your hall area. So, everytime you open a beer bottle, just add the cap to this collection of yours.
The Football Beer Mug is a perfect gift for those who love this sport as well as are dying heart fans of beer. Gift this beer mug to all the freaks who love to drink beer in large volumes at a time. It is a perfect fit for the upcoming celebration of National Beer Day as you can save it to serve beer to your guests in it. The classy design of the mug can add to the decor of your kitchen and will help to flaunt it in front of your friends and other guests.
If you are thinking of throwing up a giant party full of booze and madness on the coming National Beer Day, then Bottle Pops is a must-have article for you. This eye-catchy bottle pops are easy to handle which can open the bottle of beer within seconds. So you do not have to run around your place with those cliched bottle openers as you can do it with style. Also, the design and style of this bottle pop is going to make your party a big hit and will make you the talk of the town. The Bottle Pops is available in various designs so that you can pick one in the design of your favourite sport.
The Muscle Beer Mug is a perfect companion for a well-built muscle man who loves to have a large drink. For the party maniacs who have unconditional love for beer, this Muscle Beer Mug makes the perfect Beer Day gift for husband, boyfriend or anyone who loves beer!. The classy design of this giant mug will make every beer lover fall in love with it. So for a perfect party experience, this mug makes the best pick for you and your party companion.

Such a weirdly amazing celebration is this National Beer Day and thanks to the history, this day came into existence, making it a perfect bliss for all lovers of beer. Fill this day with fun, craziness and beer as this is the essence of this day and make it a cherishable bash for all your guests.

Well if you want to hunt for some more beer accessories and unique birthday gifts, then you can check them out on our website to add some more thrill to your beer party. So do not need to go to any party shop because we are here with all you want for this day.
---