Love Is In The Air: 17+ Romantic Netflix Movies To Watch On Valentine's Day
Valentine's Day is just knocking on the door which means you must be busy figuring out between romantic dinner, movie date or just spending some quality time with your better half! Everyone wants their 14th Feb to be special and memorable. If you are looking to spend some romantic time with your partner at home with a movie marathon we are here to help you out with a list of swoon-worthy movies to watch on Valentine's Day. Whether it's a romantic night with your special someone or a V-Day party with your friends, there are so many options on streaming platforms to celebrate this day of love. We have curated a romantic list of movies to watch with your boyfriend, girlfriend or partner to get you in the right mood.
Excessively Romantic Movies to watch on Valentine's day on Netflix
Do you know what is the best part of streaming movies on Netflix? You can catch a movie from any part of the world all thanks to subtitles!! So don't restrict yourself to Hollywood or Bollywood, open your doors to swoon-worthy K-dramas and other Asian media. So you know now where to watch Valentine's Day movies right from your cosy living room! No matter how and what you want to watch, we've got something for you on our list. Happy Valentine's Day!
1. The Kissing Booth
A perfect teenage high school drama - from the first kiss to a forbidden romance, you have it all. What's even better? The story continues in two different sequels.
2. To All the Boys I've Loved Before
This teen movie is based on the books by Jenny Han. A quiet girl's high school life is turned upside down when her secret letters to her crush are posted! You can enjoy the sequels too.
3. Destination Wedding
This movie sees the beloved Winona Ryder and Keanu Reeves in a funny and mildly misanthropic romance that you can also enjoy with your partner.
4. Howl's Moving Castle
A tale of loving yourself and others unconditionally, drown yourself in the beautiful world of Hayao Miyazaki. If you've always been sceptical about watching anime, this is the perfect gateway or if you're a seasoned anime watcher, valentine's day is a great occasion to revisit this masterpiece.
5. Always Be My Maybe
Someone living in a big city moves back their small hometown and falls in love with their childhood friend, we've all seen that movie before. But we rarely see behind the scene struggles of adjusting with each other's lifestyle. If you're looking for a fun rom-com, this right here is the perfect date night movie.
6. Notting Hill
A chance encounter, a bookstore, Julia Roberts, Hugh Grant and cosy vibes!! What's not to love?? Snuggle with your partner and get lost in this swoon worthy romance.
7. Pride & Prejudice
To talk about love and not include the classic love story of Mr. Darcy and Lizzy would be a sin! Catch this all-time favourite classic romantic movie with your partner. Believe us when we say that it's one of the best movies to watch on valentines day.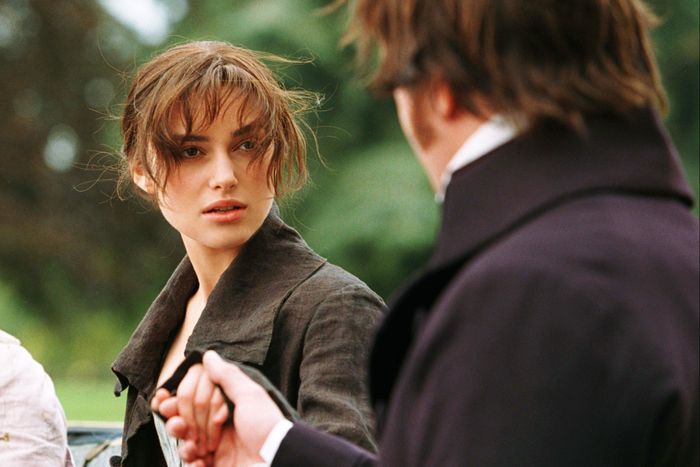 8. Through My Window
An intimate Spanish romantic movie about teenage love and super-rich families just puts your faith in love back.
9. Crash Landing on You
If you want to fall in love with K-drama and also with your partner all over again start here with Crash landing on You. We bet you will finish all 16 episodes in one go! We won't be surprised if you feel super mushy about the hot Ri Jeong Hyeok!      
10. Without Saying Goodbye
Watch this Peruvian movie for great locales, and a romantic feel on a travel spree.
11. Tune in for Love
This K-movie is sweet and endearing and makes you fall in love with the idea of love.
12. Malcolm & Marie
It is an intimate movie with an intimate look at relationships. And it stars Zendaya! So just watch it with some chocolate popcorn!  
13. Bridgerton
Like classic costume dramas – you can't miss Bridgerton on Netflix. It is one of the coolest period dramas with a modern twist.
14. The Notebook
Like classics? You cannot miss The Notebook based on the novel of the same name by Nicholas Spark then. It's about young lovers torn apart by war and society.
15. Let it Snow
Let's talk about rom-com. If you like light-hearted romantic comedies you will enjoy Let it Snow – a breezy holiday rom-com.
16. The Royal Treatment
This royal romance sounds and almost looks like a fairy tale when a New York hairdresser falls in love with an actual prince from a faraway land.
17. Love Hard
This 2021 movie is a fun rom-com where the boy and girl meet on a dating app but it turns out to be something different!
18. Titanic
Well, we are talking of movies about Valentine's Day and not mentioning Titanic will be a crime. Watch it again and feel the young love!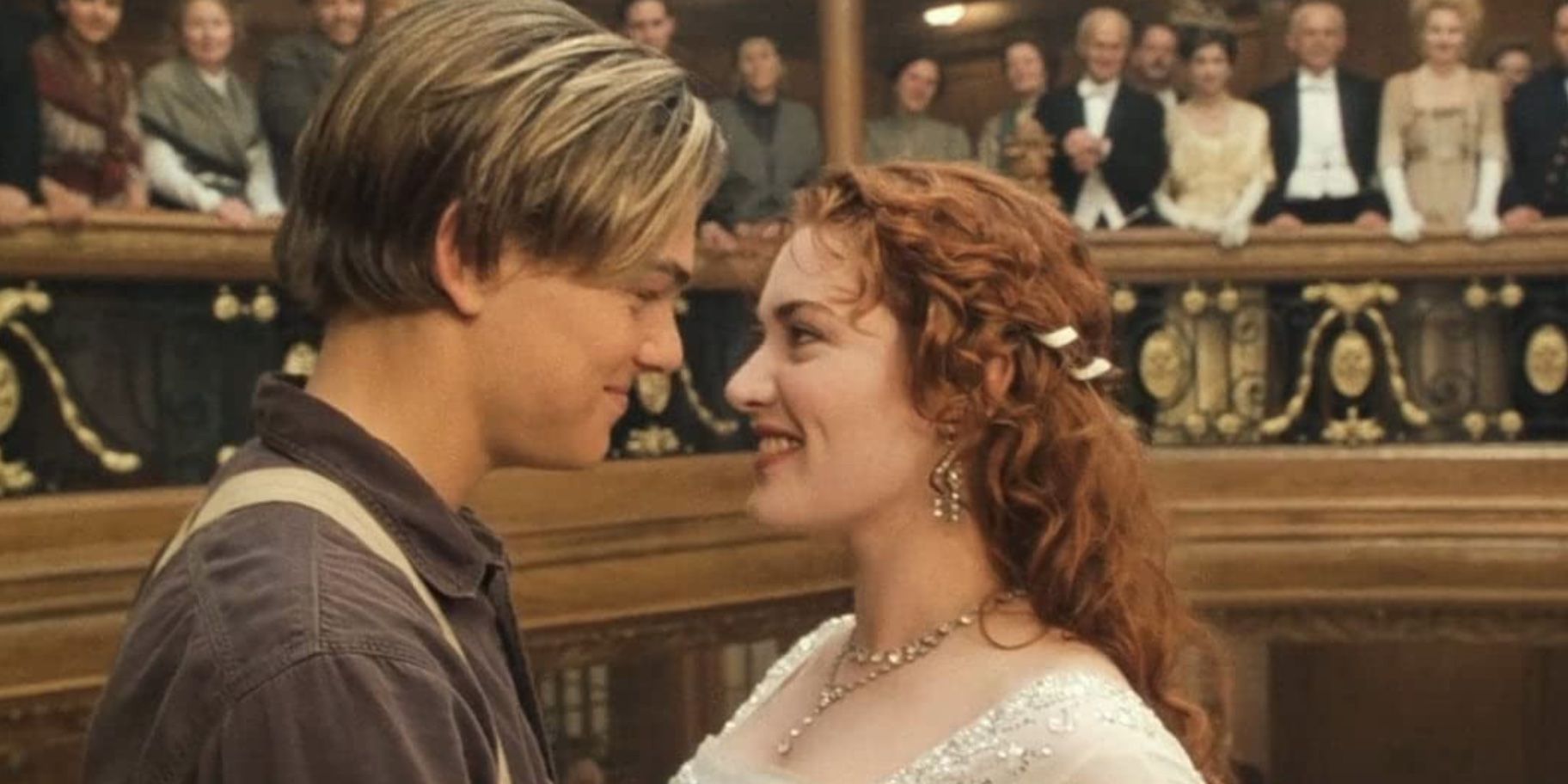 Unique gifts for your loved ones on Valentine's Day
Valentine's Day can never be over without some heartfelt gifts. Find a wide variety of romantic gifts for Valentine's Day on Bigsmall to surprise her. From heart-shaped gifts for him to a heart-shaped cup we have your Valentine's Day gift needs to be sorted. Surprise her with pearl earrings or a heartbeat necklace to make her look even prettier. Want to make her feel cosy this V-day? Get her the knitted cardigan for a cosy movie night.
Now that you know where to watch valentine's day movies, get going with some cool gifts and set up the space right. There are movies to watch with your boyfriend or movies to watch with your husband when you don't want anyone else intruding on your V-day celebrations. Let us know how you liked our movies to watch on your Valentine's Day list and which movies you are planning to watch.
Frequently Asked (FAQs)
How should we spend Valentine's Day?
Valentine's Day is the day of love and romance and spending quality time with your partner, girlfriend or wife. You can choose to celebrate it outside with a romantic date or bring all the romance home and have a date night or movie night right in your living room. Enjoy some wine and chocolate while watching romantic swoon-worthy movies on Netflix. To save time go through the list of movies to watch on Valentine's Day mentioned above.
Would a date and movie together be the best Valentine's Day idea?
A date at home with a cosy movie is one of the best and most romantic ways to spend Valentine's Day. Don't forget the champagne, strawberries and gourmet popcorn! Refer to the list of movies mentioned in the post and all details about where to watch Valentine's Day movies.
Can you suggest some of the best Valentine's Day celebration ideas?
There are a number of things you can do to make Valentine's Day special for your boyfriend or girlfriend. Go out on a romantic date, glam up and go dancing at a disco, go on an adventure trip or catch up on a romantic movie. If you want to spend some time at home, you can order some gourmet food and catch up on romantic movies on Netflix!
Cover Image by pikisuperstar on Freepik
---