Product Of The Week - Emoji Ceramic Shot Glasses - Set Of 6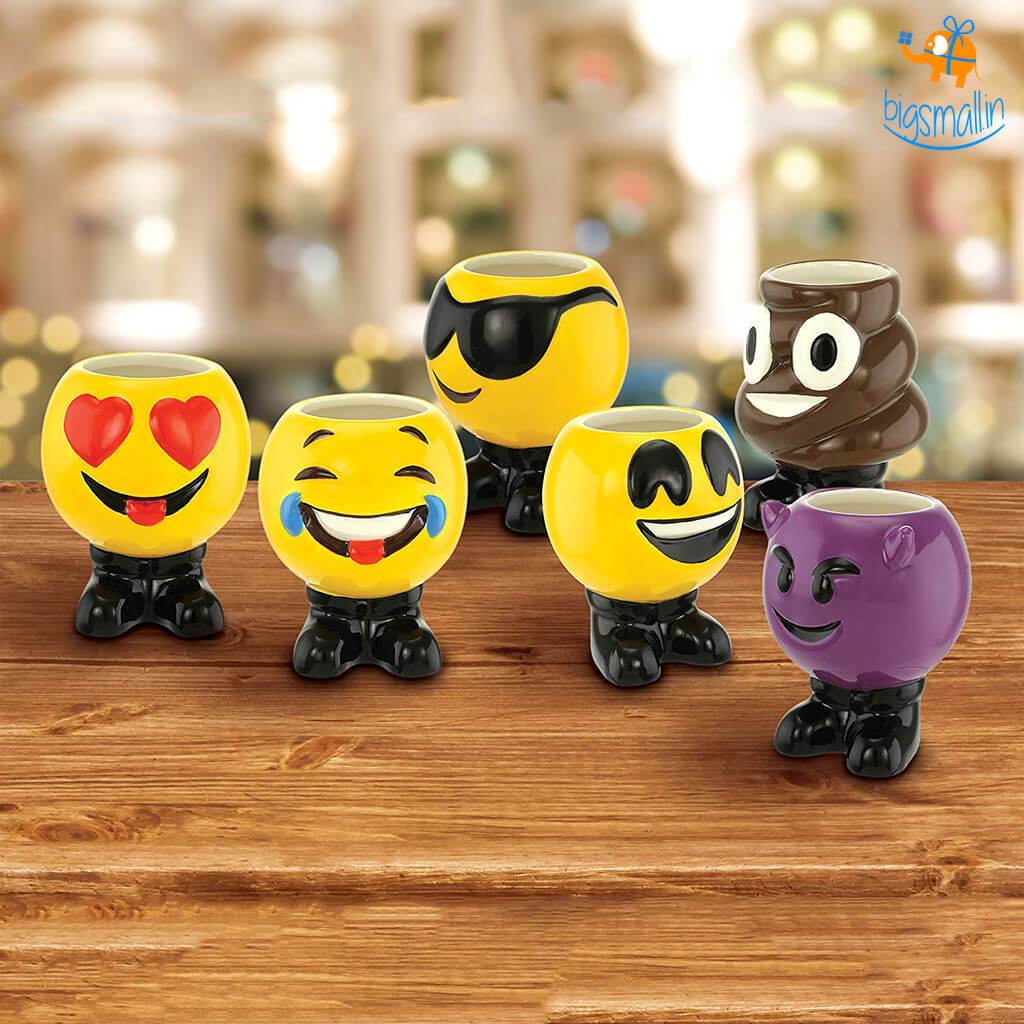 So the end of the year is almost here. To some, it was probably the year of happiness and the year they found what they seek but for some, it was maybe a year full of grief and loss. No matter how your year went but we all grew up somehow and learned something new and experienced some good and some bad. So to end this year on a high note this week we present the emoji shot glasses.
For the party animal who loves making funny faces while drinking, now they finally have a competitor. These glasses are made of ceramic and it's a pack of 6 different emoji reactions which includes smiling face with smiling eyes, face with tears of joy, smiling face with heart eyes, smiling faces with sunglasses, devil, and poop.
Get all set for the new year bash with this funny set of cups. Get them as a housewarming gift for the friend who prefers talking in emoji language over words or get a boxful of emotions for yourself. If you liked this set and want to buy some more quirky 3D mugs head over to our mugs collection and for more party stuff browse our party shop.
We hope this new year be as colorful and as emotion-filled as this set of glasses. Have a blast on the new year's eve and may your year ahead be better than the one gone by.
---