Spooktacular ways of celebrating Halloween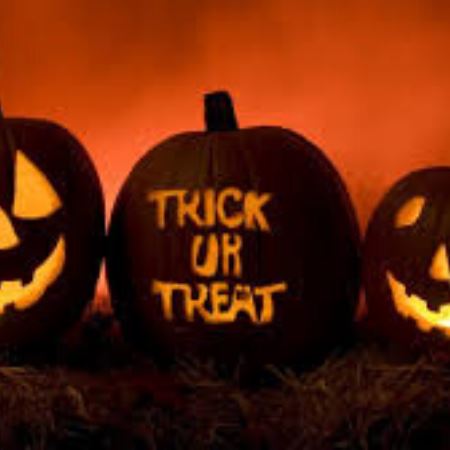 Spook up the fun quotient this Halloween with tonnes of crazy outfits, "boo's", eerie treats and of course the much-anticipated sessions of carving pumpkins. Team Awesome@ Bigsmall.in, got cracking on a list of ideas that one could possibly execute. 
1.
Throw a Halloween bash
Send out invites using live bats if you please or maybe even owls could do the job. Looking for crazy Halloween home decor ideas? Try the Fortune Teller's Magic Plasma Ball or maybe even dressing up in Gothic Cloaks! View the entire collection here: Halloween Shop. Spook out the shit outta wizards and witches with quirky props such as the gory Zombie Scissors Headband or by donning the Scary Light Mask. 

2.
Carve a spooky or silly pumpkin
Have tonnes of fun carving or painting your very own Jack o Lanterns. Once you carve out the pulp, don't throw out the seeds separate them from the pulp so you can bake them in the oven for a tasty, salty snack.

3.

Read or share spooky ghost stories
Mark the end of the summer with bone-chilling stories. Startup a bonfire, call over your friends or cousins and share the spookiest experiences both real and those of hearsay. 
4.

Have a horror movie marathon
Kick back those sneakers, put on your Netflix & Chill socks and go on a binge-watching spree. Here is a list of the spookiest horror movies on Netflix; Scream, The Witch, Green Room, The Conjuring, and The Autopsy of Jane Doe. 
 Happy Halloween!
---