Astronaut USB Night Light - Max Speciality Films Pvt Ltd.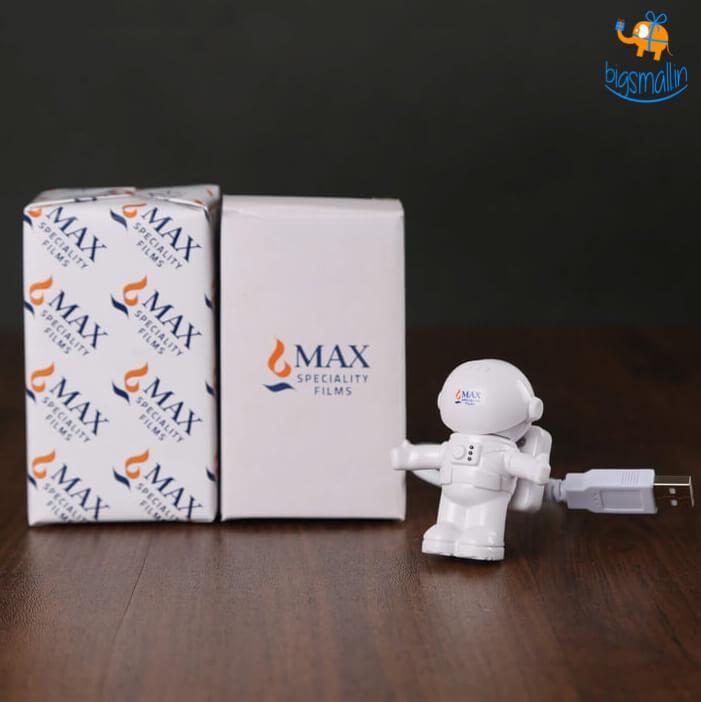 Bigsmall.in partnered up with Max Speciality Films Pvt Ltd., to provide Astronaut USB Night Light as a Corporate Gift.
An amazing Astro gift, this USB powered light consists of two LEDs behind the astronaut's helmet and comes with a flexible 12 inch long cable. Easy to use and carry all one has to do is, flip the astronaut's visor to switch it on. It can be used to light up any corner of your home with soft white light and can also be used as a night time reading light. 

The brand's logo was printed on the visor of the Astronaut. The Astronaut's dimensions are 6 x 6 x 6 cm and it works with any USB port.
 Bigsmall.in entertains corporate enquiries for our curation of unique gifts, with customizable logo and text branding on products available. For corporate queries, contact us on +919899309888 or drop an email on yatin@bigsmall.in. 
---