Diwali Gift Hamper - Arkentech Solutions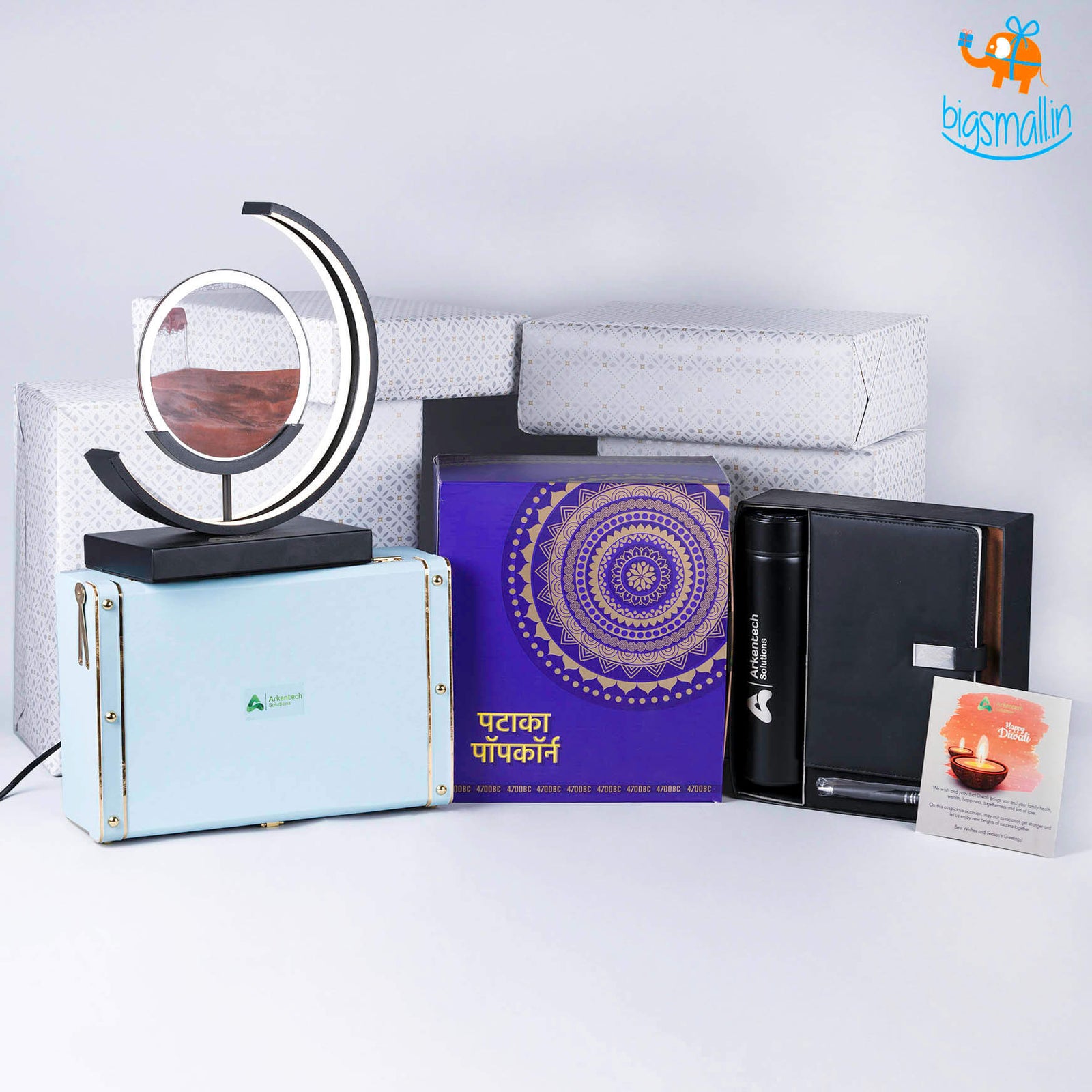 Bigsmall.in partnered up with Arkentech Solutions, to provide customized Diwali Gift Hamper as a Corporate Gift.
Let's make this Diwali even brighter with Bigsmall's gift hamper. The hamper includes a bottle, a pen, a luna landscape LED lamp, and a diary with the company logo.
The hamper also contains an exclusive Diwali wishing card and a variety of popcorn from Arkentech Solutions.
Bigsmall.in entertains corporate enquiries for our curation of unique gifts, with customizable logo and text branding on products available. For corporate queries, contact us on +919899309888 or drop an email on yatin@bigsmall.in.
---