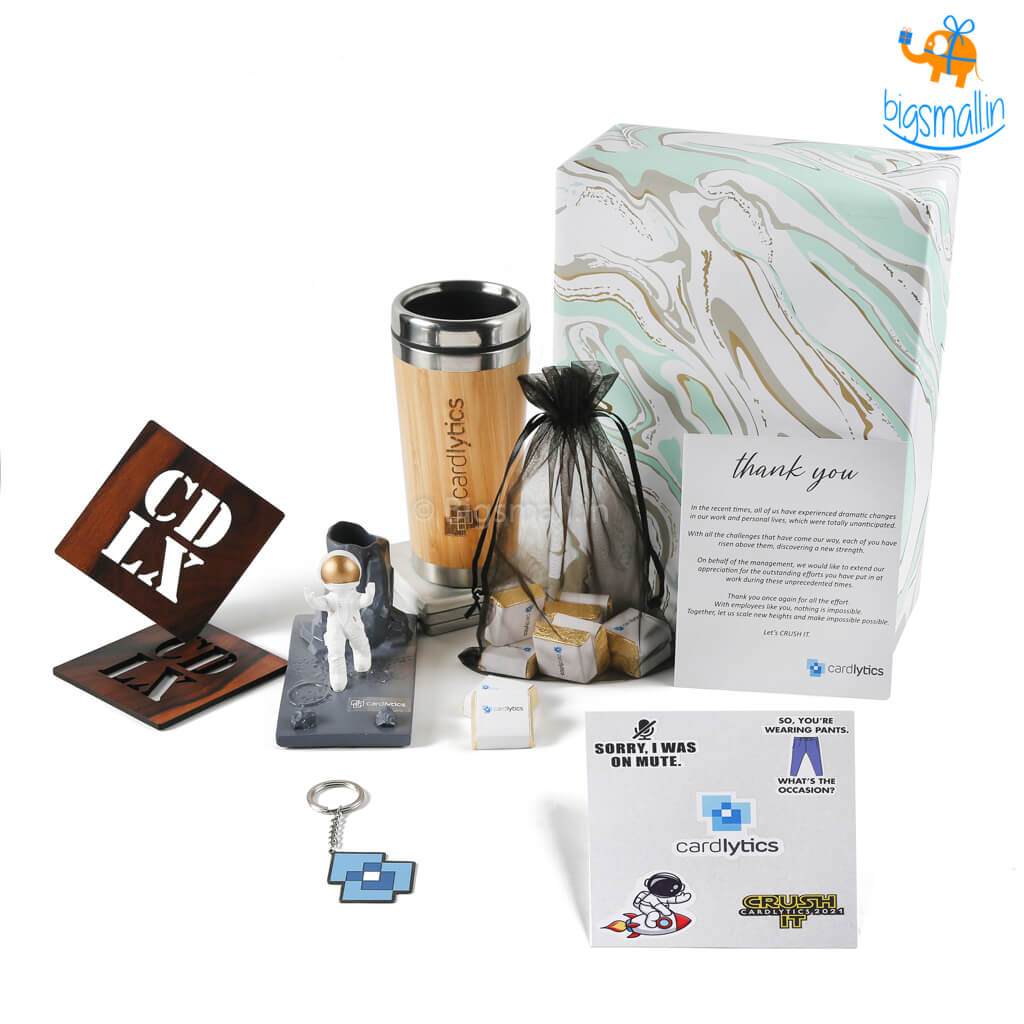 Bigsmall.in partnered up with Cardlytics to provide customized Gift Hamper as a Corporate Gift.
Take your gifting experience on a wonderous level with the Bigsmall curated corporate gifts, in particular, this enticing gift hamper inclusive of a Cardlytics Keychain, Wooden Coasters with the company Initials, an eco-friendly Bamboo Flask, a Stickers card, chocolates, Astro Stationery and Phone Holder, and a Thankyou card.
The keychain is customized with the company initials to reflect the company. The cute keychains collection here at Bigsmall is definitely worth it! Don't forget to have a look.
The wooden coasters are ingrained with the company initials to reflect the company too.
 The eco friendly Bamboo Flask is inscribed with the company name too! 
And of course, who doesn't love chocolates!
The Astro Stationery and Phone Holder is engraved with the company name and is a super cool desk accessory. You could have a look at the Astro gifts Collection we have, to find your favorite.
Then of course, personalized stickers and a thank you card. 
Bigsmall.in entertains corporate enquiries for our curation of unique gifts, with customizable logo and text branding on products available. For corporate queries, contact us on +919899309888 or drop an email on yatin@bigsmall.in.
---