Decision Maker Paperweight - InfraBeat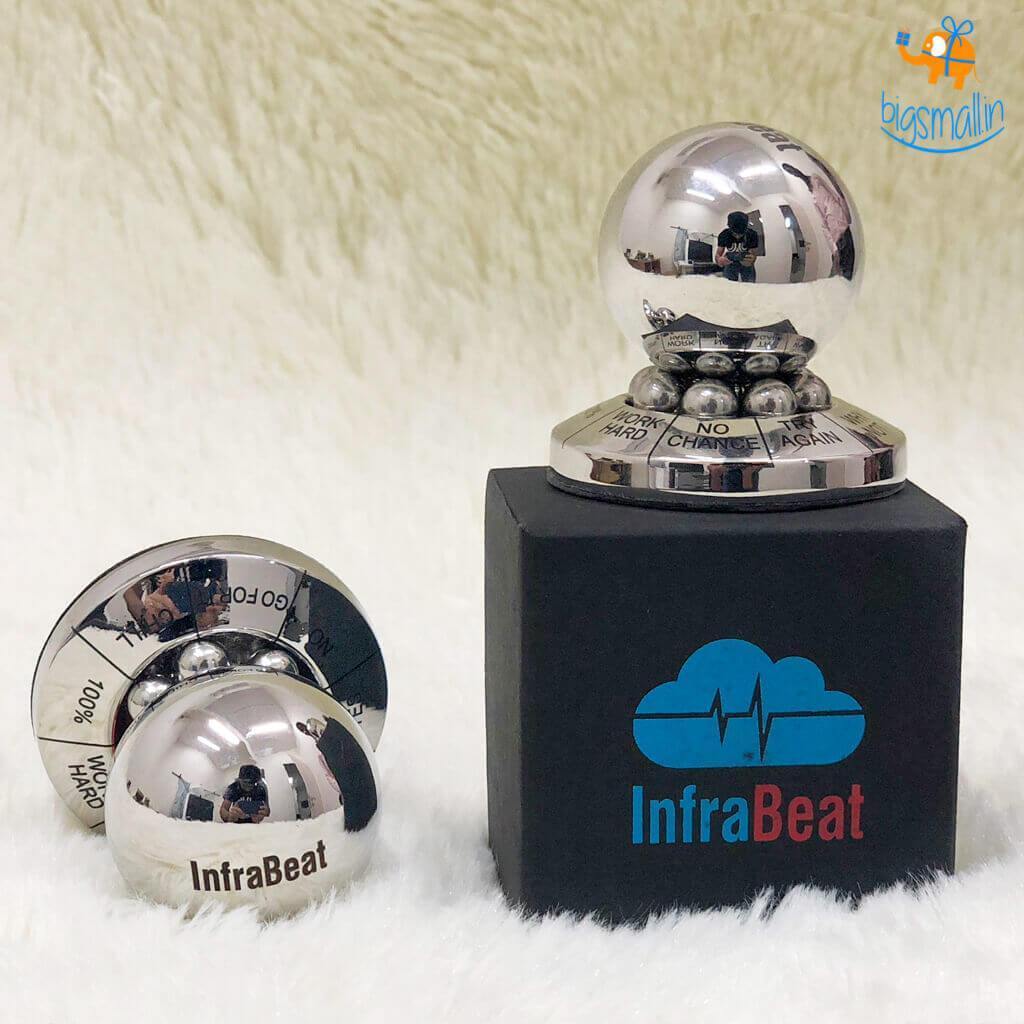 Bigsmall.in partnered up with InfraBeat, to provide Decision maker paperweight as a Corporate Gift.
The decision maker is a roulette-based solid, metallic paperweight that is a perfect amalgam of infusing a sense of fun in the serious business of decision making. The choices are spread out on the base & the business of decision making is taken care of by a tiny red ball. 



The choices range from the conventional "yes" & "no" to the fun "chill", "100%" & "Why Not"!!



This fun tool combines business with pleasure. The Decision-maker paperweight was embellished with laser branding at the top of the roulette head.



Bigsmall.in entertains corporate enquiries for our curation of creative corporate gifts, with customizable logo and text branding on products available. For corporate queries, contact us on +919899309888 or drop an email on yatin@bigsmall.in. 



---