Decision Maker Paperweight - MoEngage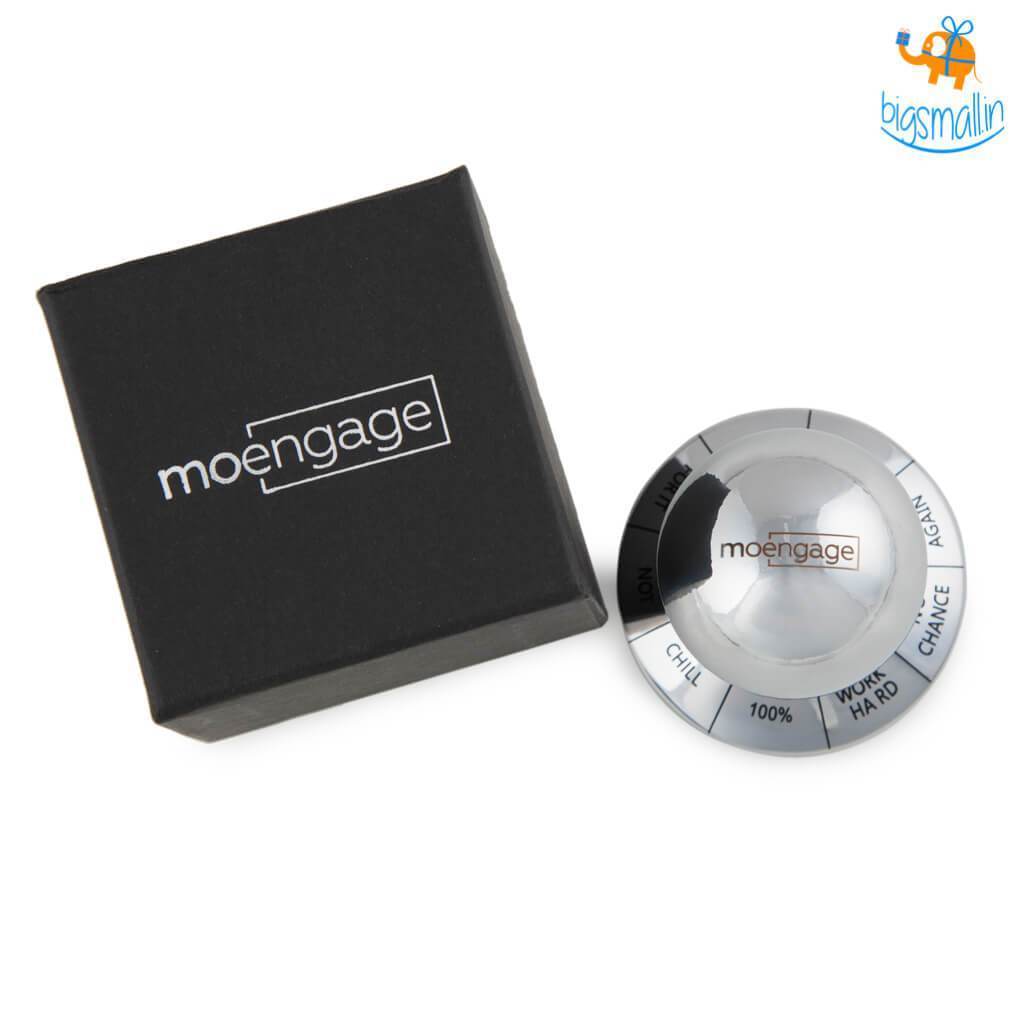 Bigsmall.in partnered up with MoEngage, to provide Decision maker paperweight as a Corporate Gift. 
Staring at the boring paperweight just got passé with this cool new roulette cum Decision Maker Paperweight. Heavy enough to keep your papers in one place & fun enough to bid away boredom. Twirl the ball, to find answers to all your questions. Decision making was never this much fun!

The firm's name was also printed on the product & the packaging. 

The choices range from the staid yes & no chance to the unconventional chill, work hard, why not, etc. 

Bigsmall.in entertains corporate enquiries for our curation of best in class corporate gifts for employees, with customizable logo and text branding on products available. For corporate queries, contact us on +919899309888 or drop an email on yatin@bigsmall.in. 


---