Ninja Pocket Tool - Algosec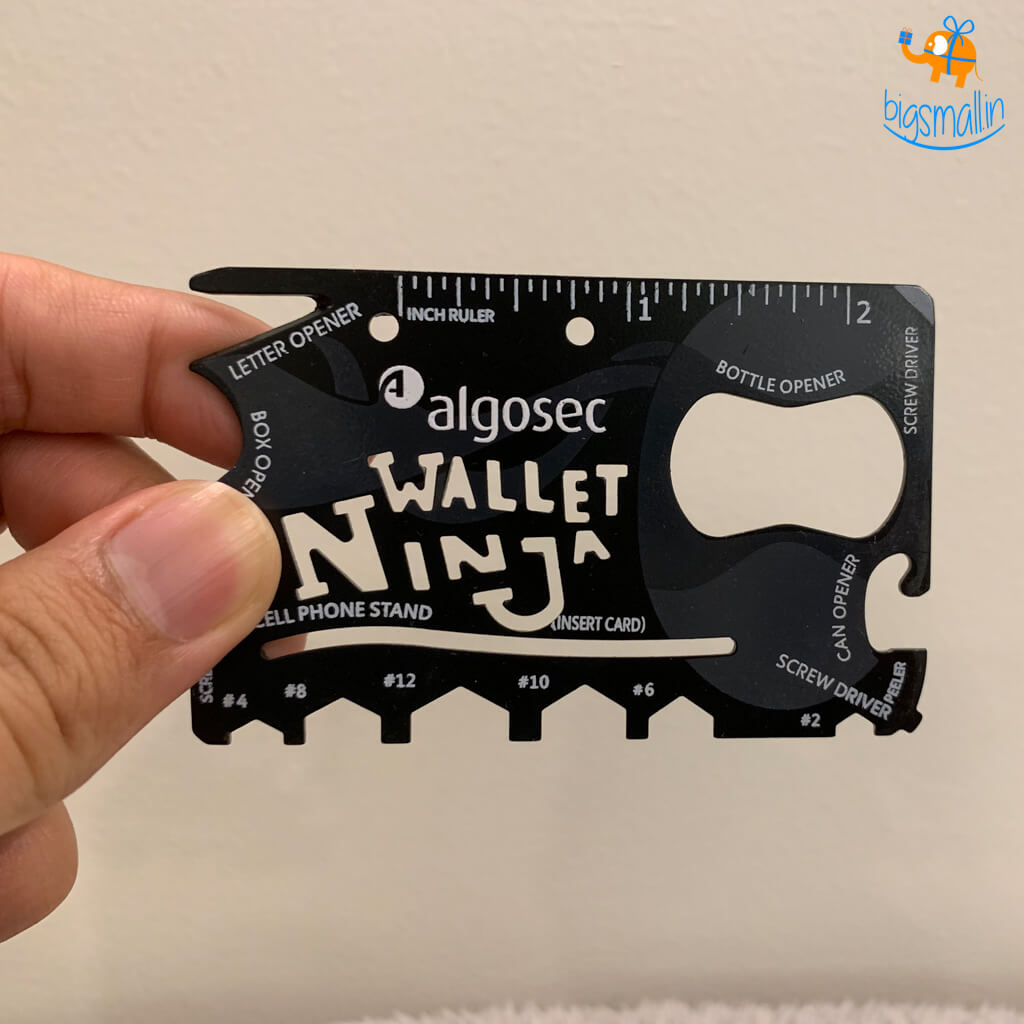 Bigsmall.in partnered up with Algosec, to provide customized Ninja Pocket Tool as a Corporate Gift.
The Wallet Ninja 18 in 1 Multi-Tool is slimmer than a credit card and fits perfectly in the wallet pocket. The well-chosen tools included are hex wrenches, a can opener/fruit peeler, bottle opener, ruler, letter opener, box opener, phone stand, and a screwdriver. 
The ninja pocket tool is customized by printing the company logo on the front.
Bigsmall.in entertains corporate enquiries for our curation of unique gifts, with customizable logo and text branding on products available. For corporate queries, contact us on +919899309888 or drop an email on yatin@bigsmall.in.
---