5 Quirky Lamps That Are Bound To Light up Your Love lives!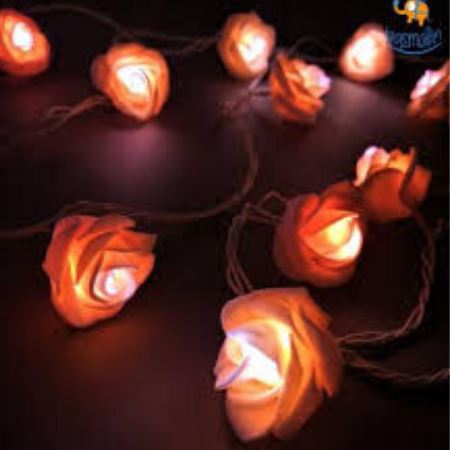 With the season of love right around the corner and the minions of Cupid waiting with outstretched bows and arrows, isn't it just a little bit fair that we succumb to the charms of Saint Valentine's Day? Surprise your better half or special someone with unique Valentine's Day gifts that promise to blow their socks off! Still in a fix about what to gift? Maybe a bouquet of roses, a box of chocolates, but isn't that all too generic? Come on folks, your bae deserves something more unique and personality-specific than that. Give the gift of light this Valentine's with quirky lamps that not only look uber cool but also convey a whole lot of thoughtfulness and the love behind making that gift. Team Awesome@Bigsmall has curated a list of team favorites that promise to make thy love glow brighter and a whole lot stronger.

This USB powered beauty of a lamp has love written all over it! It emits a soft multi-color glow that compliments the decor of any room. It can stand by itself much like your love for bae! As well as be hung on a wall with the integrated wall hooks. Hands down, a  pretty safe choice we say. 

Sprinkle a little pixie dust on a piece of the moon and what do we get? Literally magic, like pure magic! Presenting a contraption of ingenuity, creativity and the marvels of science in the breathtakingly beautiful Levitating Moon Lamp. So the next time she asks for the moon and the stars, you know where to look!

Presenting a little Bigsmall touch of quirk to the traditional gift of roses with the aesthetically pleasing, aglow with the warmth of love LED Rose Fairy Lights. Decorate your girlfriend's or wife's room with these undying roses and let them profess your love for her each time the lamp is plugged in! Now that's pretty cool!

As they say, that a home is more than just brick and mortar it is the epitome of an entire set of warm and fuzzy feelings. Let your special someone know that their embrace is where you feel completely at home. A super sweet Valentine's Day gift for wife, you shouldn't be thinking twice about ordering this gift of love. 

Ensure that there isn't a dull moment in your lives with the beautiful Star Curtain LED Lights lighting up your abode with a warm soft glow. 
Intrigued? Well so are we! Hop on for tons of more awesomeness coming your way with a vast selection of quirky V-Day gifts within Rs 500, V-Day gifts for guys, V-Day gifts for girls, etc. 
---