A Memorable Birthday Celebration Checklist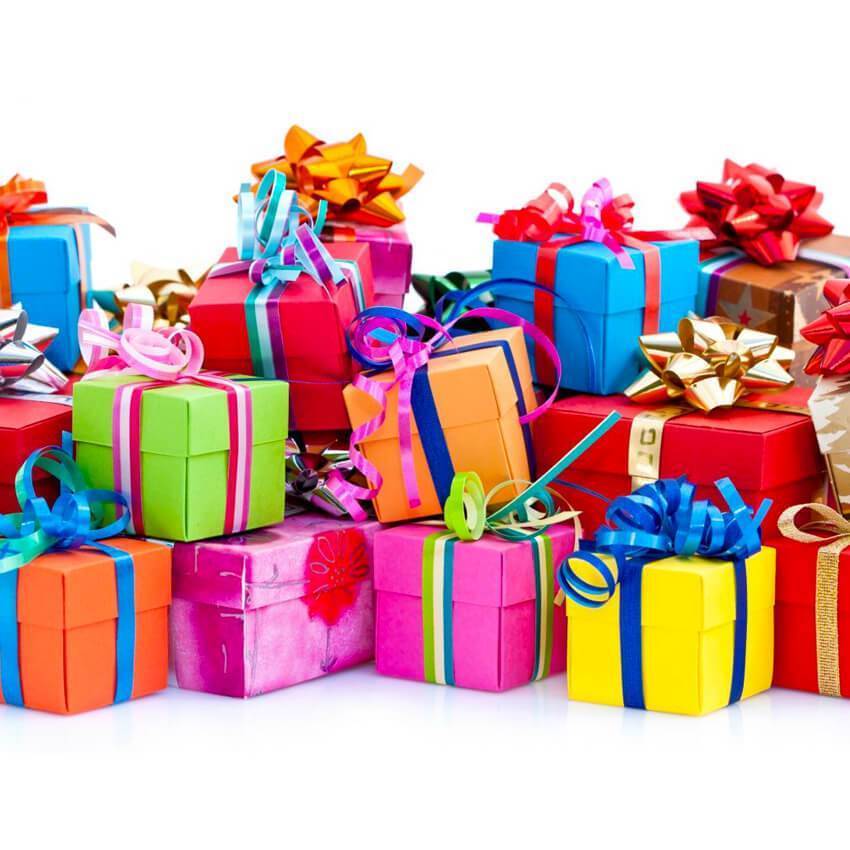 Birthdays are always a special occasion for everyone. Be it your own birthday or someone whom you consider as your loved one. There is always an air of excitement surrounding a birthday celebration. Lots of planning and decorating is required to plan a perfect birthday party which is worth remembering. While it is not possible to make each and every birthday a memorable one however, usually the landmark birthdays are the ones which are celebrated with a lot of grandeur. These milestone birthdays become even more popular as people grow older. Different people react differently to growing old. Hence, if a 30th birthday party of an individual was a grand success that does not necessarily mean the same theme or the same ideas would make an equal impact on another person's birthday.
Hence, it is always better to plan a birthday depending on the person's personality than to just plan a generic birthday celebration. Birthday parties, like picking a birthday gift too should depend on the choice of the person. If the person is timid then there is no point in gifting a flamboyant present and vice versa. Hence, one should be very careful about the way one approaches a milestone birthday party. Generally, there are two ways approach it. One can either throw a kindly celebration on a milestone birthday or choose to make it a humorous event. It must though be noted that if one is considering the latter option that the person concerned has a jolly good sense of humour because the last thing that anyone may want to do on someone's birthday is to offend them or make them feel bad. On this day the person whose birthday is being celebrated should feel loved and treasured. The main aim should be to make the individual see the positive side of ageing and highlight the achievements that the person has done in his life so far. Therefore, one should only make it a humorous affair, if everyone is sure that the person would be open to a humorous party. In such a case here is how to approach a humorous birthday celebration.
Planning a Fun and Humorous Birthday Party
The maiden milestone adult birthday is a person's 3Oth birthday. Although 30 may seem to be very old at that point in time, however, in a practical world it is not the case. It is a time when most people are very unsure. While one 30 years old may have already started a family, the other may just have started to figure his/her life out. In both cases, the situation is equally good or bad. Yet, one always feels the pressure at this age. Hence, to lighten up the mood it is always a good idea to host a fun birthday celebration. 30 is perhaps the best age to celebrate an over the hill themed party as it 30 is never too old for anything.
While hosting such a party one of the best ways to tease the person would be to bring the person gifts which are suitable for an elderly person. Birthday gifts for persons like hair dye and denture creams can prove to be ideal for such a situation. The decorations should also be on the same line. The food for the party should also include some items which are old age-friendly. These things will make the person realize that although he or she is ageing but they are not that level old just yet.
Another way to make fun of someone who has just turned 30 is to host a mock funeral gathering. In such parties, everyone should coordinate and wear their mourning black clothes. People can spend some fun time with the birthday boy/girl by reading them a eulogy. The entire area should be decorated with lilies while organ music filling the air. One can be a little adventurous and even put on a placard. Another thing which is bound to tickle everyone's funny bones is if one orders a birthday cake which is in the shape of a tombstone with RIP written on top of it. One thing that should be considered carefully while throwing a funeral-themed birthday party is that anyone related to the party must not have experienced a death in their family. In such a case this is best avoided.
Planning a Kind and Enjoyable Birthday Party
If one is planning a birthday party for someone who is slightly serious or emotional then it is always a good idea to plan an even related to his or her interests and hobbies. This will make the person realize how many the hosts, of the party, cares to remember the minute details of her preferences. If the person is particularly interested in fashion the entire place should be decorated with fashion accessories or things shaped in the form of fashion accessories. The birthday cake can also be made in the shape of a ramp walk or a stylish shoe. It would please the person even more if the accessories were particularly designed in the colours of the birthday person's choice. It will make a fashionable girl gleam with joy if she found out that her 30th birthday cake was shaped in the form of her favourite colour lipsticks or her favourite designer brand bag.
Similarly, nothing would make a guy who is sports lover happier than to cut a birthday cake with the emblem of his favourite sports team on it. This will make the party an extremely cool affair. Decorations can be done with balloons in the shape of different balls involved in sports like basketball, football and rugby balls etc. It would also be an extremely good idea for everyone to turn up in their sports jerseys. A great birthday gift for such an occasion could well be something related to sports such as a signed ball by his favourite player or a t-shirt with the players' name on it.
Another kind party theme may be organizing a party to remind the person of all the good times that he or she may have spent in the first 30 years of his or her life. A proper timeline can be created to celebrate the life so far. The guests can bring old things related to the person to remind the person of the relationship and the happy times that they have shared over the years. It may also be an excellent idea to put up many photos of the person with different people all over the place. These photos can be of special days of his or her life, like the graduation day, the 16th birthday party or the prom night. This is bound to give a nostalgic feeling while cherishing each and every relationship that he or she may have had. The cherry on the top would be if some old and close friends were able to make it to the party. This would make it an evening of reunions where everyone could spend the evening reminiscing the good old times while also catching up with each other.
Be Creative
These are just a few options that one can consider. However, there are plenty of other fun and kind ideas for birthday celebrations of a loved one. One should try and be as creative as possible while hosting a milestone birthday party. It is also important to be creative while giving birthday gifts. No one likes to receive generic birthday gifts. Gifting something without putting a lot of thought into it kind of looks a bit rude, especially when it is someone who is close. On the other hand, gifting something cool, funny and unique always makes the birthday person feel more connected to the person. Creative ideas are also welcome while designing the site for the party. One can always invest some time and make some DIY lights for the celebration. Nice lights can make the venue look much edgier and give a fun vibe to it. The music also plays an important role in the party. In such parties, the music should always be fun and upbeat. However, the preference of all the guests and particularly the person's whose birthday is being celebrated must be given utmost importance. Similarly, the food and drink options should also depend on the choice of the person whose birthday it is.
Hosting a party is never easy. Making all the arrangements can be quite challenging. Hence, it is always best to get a group of people together to organize different things. Moreover, more people means more creative ideas and better and unique the party. All in all, everyone should collectively make an effort to make this day a special one for the person whose birthday is being celebrated. The mood should be happy and jovial where everyone can express themselves freely. Most importantly it should be a day which is thoroughly enjoyed by the birthday girl or boy and all the other people involved (whether its a kids birthday or an adults).
---