Green Valentine's Day - 10 Gift Ideas For Your Eco-Conscious Partner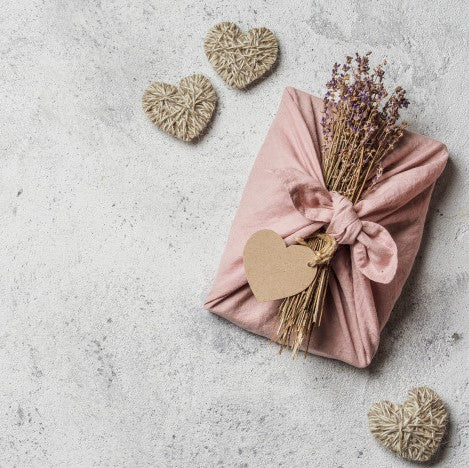 Valentine's Day is almost upon us, and we are sure you've started your hunt for the best Valentine's Day gift for your partner. If they are eco-conscious and you are not sure what to give them that's unique and sustainable at the same time - bigsmall.in is here for your rescue. We have compiled a list of 10 unique eco-friendly gifts that are sure to woo your SO.
Give your partner a gift full of memories with this Vintage Window Photo Frame. Made of wood these tiny windows bring a rustic charm to the home décor. You can add your pictures from your special dates or make some new memories on the spot. You can also add a couple of handwritten notes for a more personal touch. Oh, and do have a look at the beautiful photo frames we have.
For the music loving partner, we present an eco-friendly way to pump up the party. No electricity required, the mobile stand is
made of wood and naturally amplifies any sound on the phone. Whether you want to make a video call or listen to music, the amplifier will ensure a clear, perfect volume.
If you and your partner took up gardening during the lockdown, it's the perfect gift to indulge them in their hobby. The kit is inclusive of biodegradable plant pots made from coconut coir. Easy to grow, get it for yourself and your partner for there is nothing more satisfying than growing your own veggies.
Personalized gifts do speak a tad more lovingly, don't they? Preserve your memory in style this love day where you send us your best photo and we transform it into a cartoon avatar. We do not change the pose and draw it exactly like the photo by using cartoonish features. The caricatures are then printed on a wooden frame. A lovely gift for your loved one, get your favorite couple picture printed into a caricature.
Starting a new life with them? Well, gorgeous wooden nameplates is definitely what you need! Welcome your guests in a unique way with this beautiful nameplate. A gift full of sentiments and love, your partner will definitely appreciate it.
Give your other half some love for life. You Are My Lobster Socks are gonna bring a smile on their faces that's gonna stay put for a lonnnnng while. What could be better than to take Phoebe's "lobsters mating for life" advice and seal your love with some overpouring love! Do check out other cute socks we stock to have your pick. 
Adapt with the current times and gift your partner a gift of protection against the unknown. Reusable & eco-friendly, add a face mask to your gift set and let your SO know how much you care about them and their health.

Embroidery Hoop Wall Art
Presenting the traditional art of embroidery and a relatively new creative way to present it. The handcrafted piece will light up any corner you decide to hang it upon. The embroidery is done with colorful threads that complement each other well, making the design pop. Express your love in a unique way with these quirky art pieces this love day.
Personalize the art piece by giving us the names and we'll work our magic, it will make for an incredibly unique valentine's day gift. (The design on each hoop will be the same - only the names can be customized)
If you want something more unique, check out our specially curated collection of 
heart-shaped gifts
. For the lovers on budget we have
Valentine's Day Gifts Under 500 Rs
, a quirky collection of gifts without compromising the pocket. To add a personal touch to the gifts, we also offer a handwritten note to accompany your package.
If you are giving them something handmade, remember to pack the gift in eco-friendly packaging like furoshiki or packaging paper from the parcels you've received. Add some personality to the gift wrap with dried flowers or using stamps.
Happy Love Day!
---