The Best Lamps to Gift on this Festival of Lights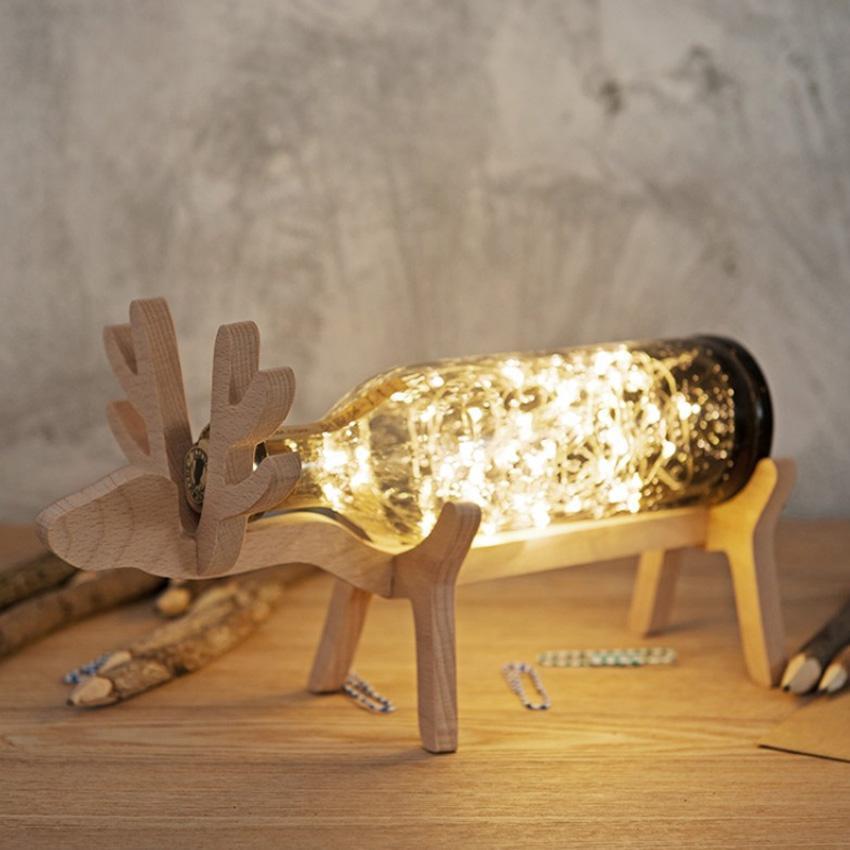 Whatever one's bedroom style may be, the theme of their home, the right kind of lamp and lighting goes a long way in making any place look a million times better. Lamps are functional and aesthetically pleasing- there's no doubt about it! 
Think about it. It's the easiest way to make a place look fancier, way more elegant and of course- it is an insanely cheap way to really give your home a brand new look. Whether it's a soft desk light, a night lamp, or a cute light hung up on the wall; the right kind of lamp can really do wonders for one's home decor.
So for this festival of lights, check out the coolest, brightest shining lamps to give your near and dear ones. View the entire collection here: Unique lamps. 


This one is so cool. You can easily create any structure you want using the magnetic tiles. Connect the tiles by the magnetic edges and see the magic. Only one tile requires a power supply, and the rest of the tiles will light up by themselves when connected. Once the lamp is set up, it will definitely make the person you gifted it to, smile. :)
Wondering about what to gift to your sister who loves to read? Take it from a dreamy, idealistic writer cum voracious reader, we sure do love reading under fascinating night lights. Gift her the White Maple Leaf LED Lamp and prepare yourself for the warmest embrace ever!
Bring home the Bulb Shaped LED Lamp and light up your bedside table with this quirky lamp. The lamp will be a beautiful addition to your home, set it up in a corner and enjoy the lights for as long as you want. Gift it to a loved one who loves setting up soft lights during their nighttime routine or get the lights for your little one's room.
Add a dreamy touch to the interiors of your cozy nest with the breathtakingly warm and beautiful Paper Home Fairy Lights. Be as creative as you can get with them and use it add a homely feel to every nook and cranny of your sacred safe space. We suggest that you order a box of these for yourself as well!
If your younger sibling is a fan of the Dark Knight, help him bring a touch of Gotham's saviour into his boudoir with the classic Bat Signal LED Lamp.
At Bigsmall.in, we've got a ton of cool Diwali Gifts in stock for you. You may also wanna send some really cool corporate gifts to your extended business family as well, for that you can visit the Diwali Corporate Gifts collection. Take your pick.
To make your gifting experience even more hassle free, go have a look at the special collection of Diwali Gifts under Rs 2000, Diwali Gifts under Rs 1000 and Diwali Gifts under Rs 500. 
Happy Gifting!
---