Trendy & Stylish Face Masks in India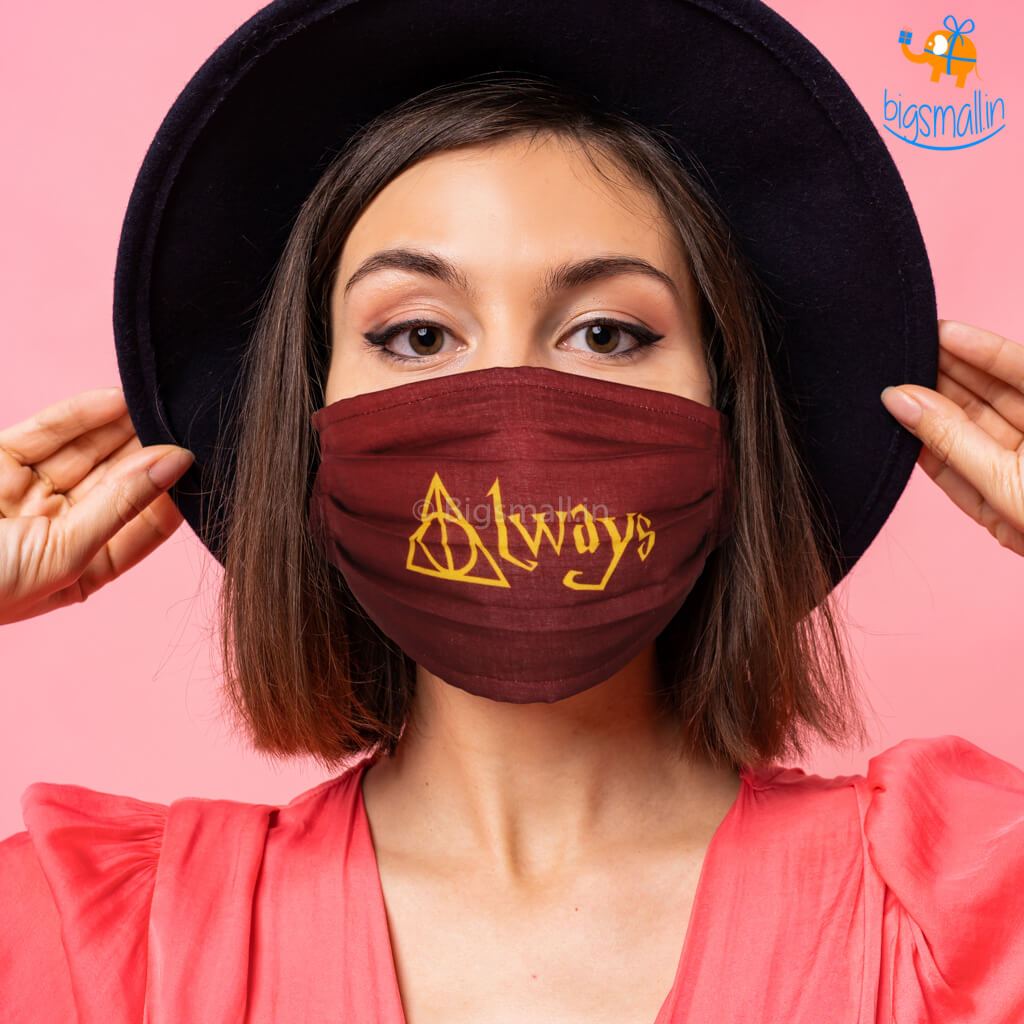 New Face Masks May 2021!

Are you looking for trending gifts in May?  Then you're at the right place. We've got some exciting new gifts this week which are unique and absolutely essential right now. With the pandemic still hanging around like visitors who overstay their welcome, we have to ensure that we do all we can to stay protected.
Double Masking is one of the preventive measures that has been recommended by the government. We also urge you to follow it and stay safe from the coronavirus in 2021.
FAQs on Double Masking

Q1. Can I wear two surgical masks for double masking?
No. Double masking is beneficial only if you are able to breathe properly and are safe. Using two surgical masks has no benefit and doesn't lower your risk. Surgical masks aren't made to fit tightly and will lead to a looser fit.
Wearing a surgical mask under a cloth mask is how you should use double masks. Wearing a multi-layered cloth mask is recommended.
Q2. Do I need to double mask even with a KN95 mask?
No. If you wear a KN95 mask then you do not need to double mask because it can lead to suffocation and difficulty in breathing. The fit is all that matters. You should not be uncomfortable and should wear a mask fit closely to your face.

Q3. What is the right way to wear a mask?

The US CDC has recommended the use of surgical masks or disposable masks in the Knot & Tuck manner which ensures proper fit and safety. Refer to the video to know how to do that.
Q4. Are cloth masks with multiple layers better?
Yes. If you wear a cloth face mask with multiple layers then it is safer. Buy reusable and washable face masks which have 3 to 4 layers as they provide the best protection and are most comfortable as well.
Since double masking also requires a cotton face mask, it is probably time to buy cloth face masks online which are fun and make people want your cool mask. Hence, we have some absolutely amazing mask for coronavirus which are high-quality cotton face masks and also come with a filter!
This week's new face masks collection has come with a great solution for the brides to still standout even while wearing a mask with the Bride To Be Cotton Face Mask and Bride Cotton Face Mask. It is unfair that your wedding has to be a small affair with everyone wearing masks all around but we are here to still make you look ravishing even with a face mask for wedding.
We haven't forgotten your bride squad! Be it your friends & family or your mother, here's a mask for all the people running around and making your day as great & grand as it can be!
All our unique face masks come with 3 protection layers and one filter layer.
All the face masks are ISO/FDA/CE certified as well and are 100% fine weave cotton. Comfortable masks with unique designs, these face masks also come with an extra filter!
If you are searching for washable face mask online then you should surely consider these, especially because of the new cool designs that are out now. A great new way of saying, please maintain social distancing, the Too Close, Bruh Cotton Face Mask is a must-have!
These masks also come with adjustable ear loops for your comfort and use.


How about this new cotton face mask which protects you from Covid-19 and drama 24x7? The Llama Wants No Drama Cotton Face Mask might just become your go-to mask every time now.
We also have a latest face mask for Harry Potter fans this week! We will 'Always' have cool new additions for our Harry Potter Collection.
There are so many trendy gifts in May to gift to people but one of the most important gifts we can give to each other right now is a face mask which is fun & high-quality. These masks cover both the criteria quite well and are a must buy when you shop for quarantine essentials online.
So this week when you look for creative gifts online or shop for latest gifts online, that time consider gifting these useful, safe and unique face masks because we have to look out for each other and be there in every way we can. We hope you're all safe and healthy and are staying indoors while working from home and shopping online with our wide range of trendy & unique gifts.
Source:
---