Brother's Day - Gifts that your brother would cherish for a lifetime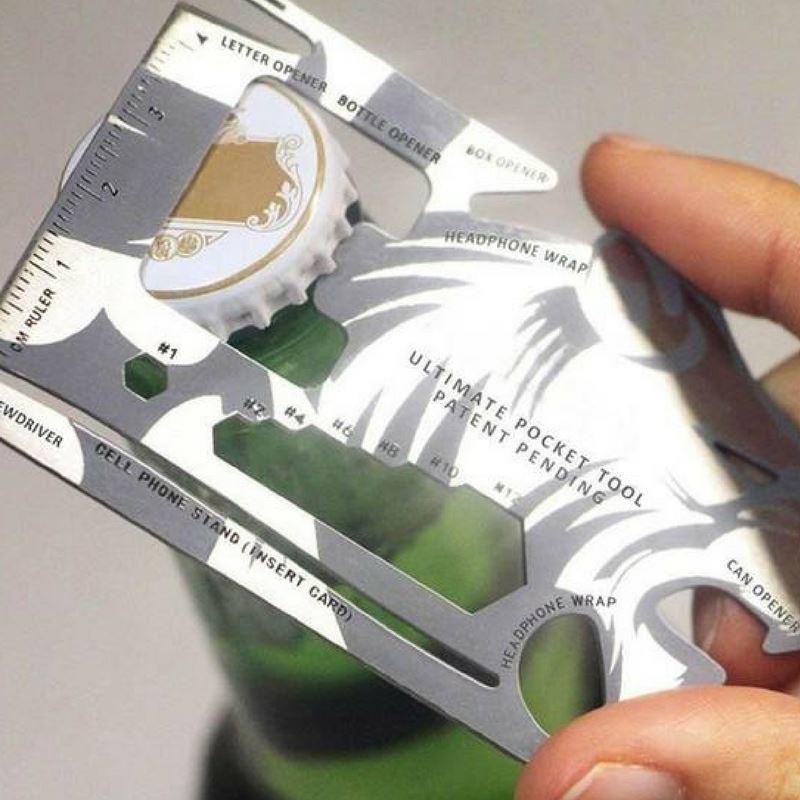 Do you have boy siblings driving you crazy? But you love them to the moon and back anyway? Then, this day is for you. The bond between all siblings is eternally strong. Siblings spend a big part of their childhood growing up together, playing together, they are partners in crime and what not. It may be that you can have one brother or many brothers. On every 24th of May, Brother's Day is observed for honoring the brothers in our lives.

We can have one brother or many, but all our brothers hold a very special place in our hearts. Even if you do not have any brother, I am sure there is someone in your life who is usually like a brother to you. Today it is time that you cherish your bond by highlighting all the ways in which your siblings have made your life truly outstanding. We have come up with 5 simple and cool ideas of gifts that you can give your brother. Check them out.


If you want to gift your brother who is a fitness fanatic something funky then you must go for this Dumbbell Water Bottle. This water bottle not only provides a fitness freak hydration at the time of working out but also gives them motivation and boosts their energy to stay fit and rocking. It has enough capacity to hold the protein shake or hydration fluid required to intake while at the gym. Do not forget to check out the cool water bottles we have to pick your pick!
Beard catcher available on our website is one of the best men's grooming tool that can reduce manual clean up process and allows a very easy disposal. It is capable of trimming beard in minutes without any mess that always ends up in clogging the sink. Make the task of clean up an easy and comfortable one for your brother. And you could very well check out the unique gifts we have to choose the most unique gift to go with this one.
Does your brother love travelling? Is he the one who dreams of travelling the entire world? Then, why not encourage your brother's adventurous soul that does not want to get caught in any static place? How about gifting him a scratch world map? This map's concept allows travel enthusiasts to scratch off the visited destinations. And do scroll through the travel essentials that he'd definitely need to accomplish this mission.
This Mobile Stand with an inbuilt amplifier is the solution to all your brother's problems. It is made of wood and naturally amplifies any sound on the phone. Whether he uses his phone to make a video call or watch movies on it, the amplifier will ensure a clear, perfect volume. It is the perfect accessory for his desk or workplace and looks super classy too. He'd definitely thank you for this one. Oh, and do go through the unique mobile accessories we have. You never know when you'd find yourself a favourite while looking for gifts for your brothers.
A guy doesn't like to keep many things in his pocket, just a set of keys, a phone and a wallet. He is set to go. If your brother is away from home and does not have enough access tools. You can gift him this very useful pocket tool by which he will be able to fix and repair things of daily use and also stay cool without bloating his wallet. This pocket tool will make him prepared for any type of situations he might come across. Also, you could go check out the best gifts for guys from where these gems come from.
Brothers from another mother can be found in a best friend, a cousin or a brother in law. They are those men in our lives on whom we can rely on even when we do not talk to them very often. They are those whom we can challenge, we can share memories, we can ask for favours. They are always prepared to help us whenever needed. Of course, they are known for all mischievous things like putting gum in your hair or playing a prank with you. But this bond is special, thus, it should be celebrated. A wide range of gifts can be availed by you at our website that is enough to brighten up your brother's day and put an instant smile on his face. All you need to do is to log in and surf our online gift collections.
---