International Yoga Day - 21 June - All You Need To Know Guide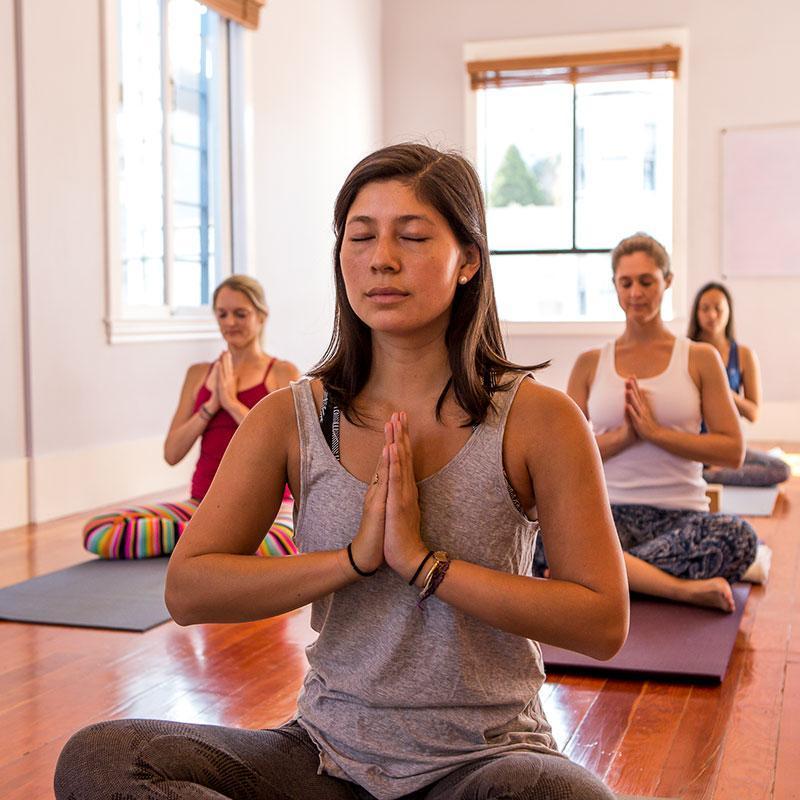 "Yoga is not a religion. It is a science, science of well-being, science of youthfulness, science of integrating body, mind and soul." ― Amit Ray
Today is the International Yoga Day. Lack knowledge about the event? Want to know more about the festival of Yoga? Don't worry - we at Bigsmall.in have got you covered with all you need to know.


What is Yoga? What is the etymology of Yoga?


We all know Yoga is an age-old mental, physical and spiritual practice that was born in ancient India. It comes from the Sanskrit word 'yuj', which means to join or unite, as Yoga symbolizes the coalition of the body, mind and the soul.
The aim of doing Yoga is to gain stability , peace and command in one's life. Yoga, given its pristine nature was listed as an Intangible Cultural Heritage by UNESCO on 1st December, 2016.
What is International Yoga Day?


International Yoga Day is celebrated to raise universal awareness about the benefits of doing Yoga. "Yoga for Harmony and Peace" is the official slogan of the International yoga day . On the International Yoga Day (IDY) back in 2015 in Delhi, 35,985 people  from about 84 countries, performed various Yoga asanas at Rajpath.
The crowd was accompanied by the Prime Minister Narendra Modi itself and was also inclusive of a number of notable people. Since then, every year the world has observed Yoga Day with great enthusiasm and participation leading to the growing awareness about its benefits.


When is the International Yoga Day celebrated?

The International Yoga Day is celebrated on 21st June. Acknowledging the worldwide appeal that Yoga had, the United Nations deliberated upon having an International Yoga Day on December 11th, 2014.
In his speech to the United Nations General Assembly, the Prime Minister recommended the date of 21st June as it's the longest day of the year, i.e summer solstice in the Northern Hemisphere, and hence, holds significance in several parts of the world. This is how the date of 21st June was adopted for the celebrations of International Yoga Day worldwide.


How did International Yoga Day Originate?

The first ever Yoga Day was celebrated on 21st June, 2015 at Rajpath, Delhi. The ministry of AYUSH  (Ayurveda, Yoga and Naturopathy, Unani, Siddha and Homeopathy) made all the required arrangements for the celebration. As we already know, our Prime Minister, Narendra Modi was one of the chief contributors in the foundation of this event.
He made a strong initiative to bring Yoga on the global front. Later, Asoke Mukerji, Indian Ambassador to the United Nations, then introduced a draft resolution which received a very strong support from 177 nations. Therefore, it was adopted by the UN and 21st June was declared as the International Yoga Day.

What are the benefits of Yoga?


Yoga has a number of benefits for our mind, body and soul. Some of them are:
Increases flexibility

Keeps your bones healthy

Improves your body posture

Increases the blood flow in body

Lowers the sugar level in blood

Boosts your immunity

Gives peace to mind

Builds inner strength

Builds muscle strength

Protects from allergies and viruses

What are the PM Yoga Awards?


In 2016, on the second anniversary of Yoga Day, Prime Minister Modi announced two awards - National and International. These awards were said to give recognition and honour the people, groups or institutions that have worked towards raising awareness about Yoga and have made an impact on the society by doing so.
Ramamani Iyengar Yoga Institute based in Pune won the PM Yoga award in 2017 for its tremendous contribution towards the promotion of Yoga- nationally & internationally.

International Yoga Day and records


It is interesting how certain groups took Yoga Day as an opportunity to create exceptional records. The guinness world record for mass yoga was formed at Rajpath in 2015 with about 36,000 people performing Yoga at the same place and time.


Also, NCC cadets bagged a Limca Award for 'Largest Yoga performance simultaneously by a single uniformed youth organisation' at multiple venues on International Day of Yoga. A list of 22 records were set at Ahmedabad in 2017 during the celebration of International Yoga Day including categories like longest yoga marathon, highest number of pushups, highest number of suryanamaskar amongst the several others. 

How can I be a part of International Yoga Day?


Thousands of people across the world gear up every year to perform yoga asanas and be a the Yoga Day. Yoga workshops, seminars and camps are held at various places across various countries.
This year itself, people in Thailand, Paris, China, Singapore, India and several other countries have rolled out their Yoga mats and have begun to be a part of this peaceful celebration. So what are you waiting for? Pick up your Yoga mats and reach the closest venue of a yoga camp and be a part of this mass event!
You can be the part of Yoga Day even from the comfort of your home. Roll out the Yoga mat and practice some asanas. At Bigsmall.in, we have just the unique accessories for you to enhance your Yoga experience, or unique gift ideas to enrich it for a loved one.
Yoga is the process of finding inner peace. And who can be a better companion, to find your inner peace, than Lord Buddha himself? Let him soothe your nerves as you carry out your yoga. This magical backflow incense burner has the incense cones burn backwards - creating an almost surreal effect of a waterfall. Find your peace. You can even check out other variants in our vast collection of unique incense burners.
Hydrating yourself is very necessary before and after you perform Yoga. This water bottle will not just keep you hydrated sufficiently, but given its dumbbell shape will keep pushing you and won't let you give up so easily! It's also a great companion if you need a light workout. Not much of a gym freak? We all still need hydration regardless. Check out some more unique water bottles.

Give the ancient yoga a modern touch with this Wireless Skipping Rope. It comes with built in time. Calorie and jump counter so that way you can always keep your progress on track and perform the asanas like a pro yogi!
Yoga is fun, but it's no fun to carry out your asanas in pitch black darkness. Light up your Yoga experience with these extremely versatile Hanging Pull Light Bulbs. With a long hanging strap, you can tie the bulb anywhere.
Extremely simple to use, you just have to pull the light to switch on - and pull it back to switch it off. Its warm white LED light can light up the darkest of rooms. Exercise your way to fitness - but not in darkness. You can also check out our collection of other unique lamps!
Yoga is not merely asanas - it is the process of exercise. Feeling stiff? Try out this exercise cord and stretch your way into fitness. This super flexible silicone cord can be stretched in innumerable ways. It has an easy grip, and can even be used to do some light yoga/exercise at work or while travelling - open up your body for the day ahead.
This could be one ironical and hilarious equipment you can carry to the yoga camp to take all your necessities there. Yoga keeps you fit and healthy and that is exactly what you can indicate by removing the fanny pack from you waist after reaching the spot! Want to have a laugh as you do your Yoga? Check out some more Funny Gifts!
---