A tribute to 22 years of Pottermania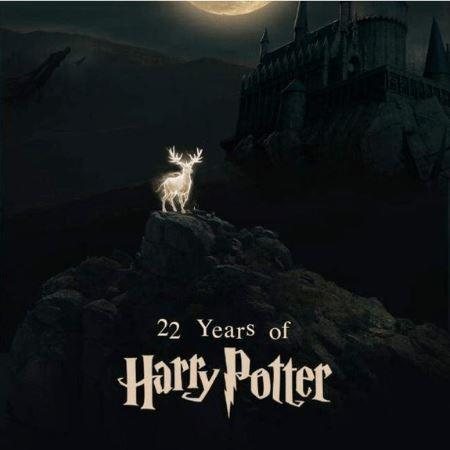 "Mr. and Mrs. Dursley, of number four, Privet Drive, were proud to say that they were perfectly normal, thank you very much..."
For many "kids" born in the nineties, the mere mention of Hogwarts is enough to bring a spark of merriment & pure nostalgia in their eyes... We, the Potterheads at Bigsmall.in, decided to take a trip down the memory lane on the momentous occasion of Harry completing a score and two of blissful magical existence. Happy 22nd birthday Harry!!
Any post about The Boy Who Lived, would be incomplete without a glimpse into the journey of the master story spinner, Joanne Rowling herself. The lady, an indigent single mother to her 3 children conjured up the story of a scrawny little boy on an unremarkable train journey from Manchester to London. From the horse's mouth itself, "I saw Harry! I could see him very clearly – this scrawny little boy. And it was the most physical rush of excitement...It was the same feeling that you get when you meet someone new and feel as if you have found the person you are going to spend the rest of your life with."  
She had seen her days of penury and struggle, yet her indomitable will to create something beyond perfect is something we can all learn from. She truly believed in Harry's character & penned down the name, house, and magical powers of every single student of Hogwarts. Ladies & gentlemen, the rest is history... After 5 long years, she finally finished her first book and after being turned down by 12 of the best names in publishing, Bloomsbury bought the rights to publish Harry Potter for a meager $4000. The first installment of the seven-book series saw the light of the day in June 1997. 

Presenting some cool HP trivia for the certified Potterheads:
     . 

Cool Harry Potter Merchandise Online
Any Harry Potter fan can always be caught daydreaming about the arrival of his/her acceptance level from Hogwarts, and till the day it becomes a reality one can always keep one's trunk all packed and ready for the big day. May we suggest the Harry Potter Trunk Hand Bag for packing your wands and stuff? Excited? So are we! And you don't need to use the Floo network to reach Diagon Alley for your supplies. All you need to do is click on the Official Harry Potter Merchandise collection on the best online gifting store and one can peruse through a range of Harry Potter goodies which are designed to delight. If the Harry Potter tune gives you the goosebumps, you would probably adore the Harry Potter Music Box. Made of intricately caved birchwood, this is, in reality, akin to gifting a box of happiness to any Harry Potter fan. Thinking of proposing to your long term Potterhead girlfriend, may we suggest the Harry Potter Open Ring? Chances are she wouldn't be able to decline her favorite person going down on one knee with her preferred piece of bling!
If you love collecting cool 3D Mugs and also appreciate the wisdom of the frayed old Sorting Hat, we have something really awesome for that too! The Harry Potter Sorting Hat 3D Mug with Lid is the stuff fantasies are made of. You can use it as a stationery holder or just spend hours gazing at the ingenious gift. If you know a friend whom you have caught more than once tapping on the bricks of a railway platform trying to unlock the secret passage to platform 9 3/4, you might want to make his dream a reality by gifting him the Harry Potter Plattform 9 3/4 Luggage Tags this Friendship Day. With express delivery all over India within a time frame of 3-5 days and even abroad, we ensure that your chosen gift reaches the intended recipient with much care & love. You can also send in any message that you would want to accompany the gift & we would send that out in special handwritten notes along with the package.


---