From Thinking Man Clock to a Power Nap Pillow, these are some of the most unique Birthday Gift ideas for Husband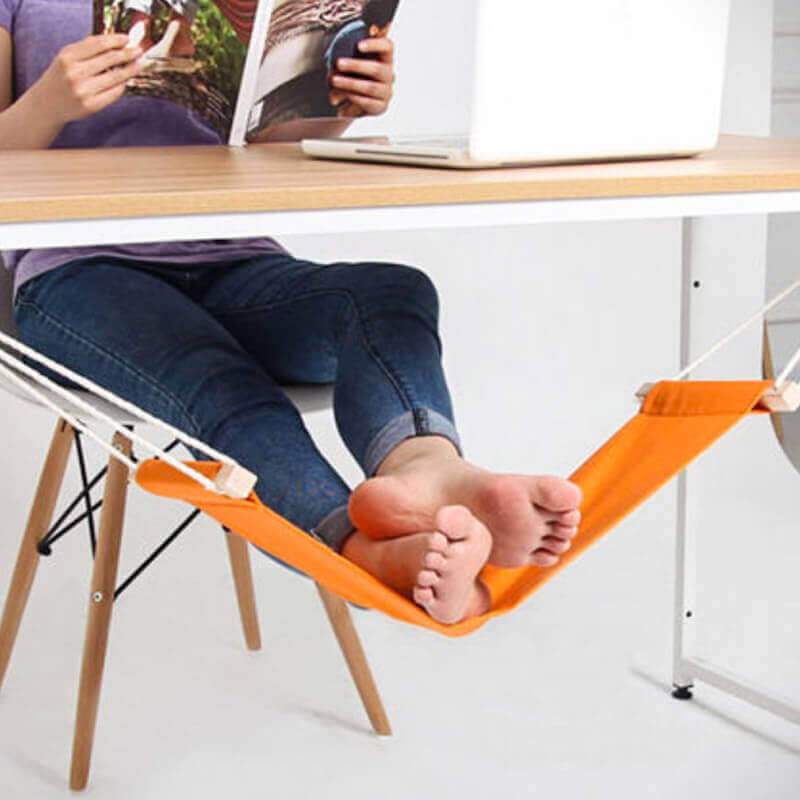 Birthday is the best day make someone feel special as it is their day and they don't have to share it with anyone. The birthday person gets to take all of the thunder on their day. The joy that a birthday brings in the life of an individual is unmatched. The birthday greetings, the party, the happy faces all around are enough to make someone's day.

We have so many people in our life whom we need to look up to. But there are a very few people who we actually care about. And the one we share our lives with happens to be the pivot around whom our life revolves. Husbands act as a complete support system in all ups and downs, without any expectations of something in return.

Birthday is the only day when you can make him feel how important he is to you and how blessed you are to have him in your life. Wondering how to put it into action and make him believe the same? You can do that by spending quality time with him, going for a trip or experiencing an adventurous activity together. But these are some of the most cliched things that everyone does. If you are looking for something quirky and unique, then we have got a long list of gift items which will not only surprise him but also act as a useful article for regular use. Also, whenever he uses your gift, he will always have you on his mind.
Why your husband deserves a unique gift?
Husband is someone who is always there for you, holding your hand and walking along with you on the road of life. No rain, no thunder can drive you apart. He takes care of every big and small need and wishes of yours, pampers you and loves you, no matter what. And looking out to find a perfect gift for him is the best thing you can do to surprise him on his birthday. In order to help you in finding unique birthday gifts for husband, we have got a variety of gifts which would assist you in making his day a special one. But it would be difficult to go through all the gifts and then segregating those in terms of what best suits his personality and habits. Here, we have provided you with a number of gift items in various categories, so that you can choose the best one for him.
Birthday gifts for a hard working husband
Husbands work day in and day out to provide a comfortable life for his family. Be it a corporate life or a business life, he has a jam-packed schedule with very less time to rest and so he needs to get reminded that he is a human being like everyone else, that you care about him and respect all he does to keep you happy. On the account of his birthday, gift him something that suits his hardworking and insightful nature. Some of these gifts would make a great pick for his birthday.


Hard working people have a tendency of thinking too much about their work, home and family and about anything and everything. A Thinking Man Clock suits best for your hard working man. This clock has got a creative design which can add to his office decor. Gift this wall clock to your husband and see his face get lighted upon seeing such an amazing gift. With so many qualities in this clock, it is a special birthday gift for husband.




All husbands are burdened with the responsibility of making important decisions relating to home and business issues all the time. This Decision Maker Paper Weight will assist him in the process by giving him the correct option to head on with. Also, the paperweight makes a perfect article to add to the beauty of his office desk. It is a fun gadget that your husband will love to have. So do not think too much before ordering this paperweight as it is a great stuff for all hardworking husbands.



A Power Nap Pillow is the best gift for busy husbands who don't get enough rest hours. This pillow will help them in taking a power nap during travel or leisure time. It is a comfortable pillow which is very handy and lightweight. One can easily carry it during flight and train journeys to make it a comfortable one.
Birthday gifts for the messy husband
Most men create a big mess whenever they are at home. Throwing thing here and there, performing every task in a whimsical manner and then ending up with dirt all around the place, burdening you with a difficult task of cleaning the entire place and this might put you in a big fight with him. Just to avoid this situation, we have got a list of gift items that will bar him from making a mess at home while performing his regular jobs.


All men have a habit of ignoring the clean-up process post shaving or trimming their beard. And you might start to cringe about cleaning the entire washroom when he is done fussing it up. So gift him this Beard Catcher which will get glued to the mirror and not allow the unwanted beard to fall over the sink or anywhere in the washroom. This beard catcher is made up of nylon cloth which is easy to wash and will make the trimming experience easy for him. And this quality of the Beard Catcher makes it the best gift for husband on his birthday.



Sometimes while working, men do not care about the various things kept at the work desk, especially when they are busy with something. Gift this Multi-Function Clip Holder to him so that he does not ruin any of his important documents or laptop by spilling water or coffee over them. This holder gets attached to the sides of the table, keeping the filled cups or glasses away from the table. It can also be used to keep various other kinds of stuff like keys, stationary items, mobile phones, etc., preventing a big fuss at the table.



The Air Pressure Wine Opener helps to open the bottle of wine or champagne without spilling it on the floor. Doesn't it sound like best gift for husband on his birthday? Giving this opener as a gift will ensure that you do not have to clean the mess post parties. So why wait? Order this opener right away.
Birthday gifts for husbands who love to drink
In parties or on various different occasions, everyone loves to enjoy and have a good time with their near and dear ones. In every set, there are people who enjoy by drinking some of the hard drinks. If your husband is one of those and loves to drink, then we have got some of the amazing gifts that can make a great gift for husband on his birthday.



Tipsy Glasses are not like any other ordinary wine glass as it has got a unique design. Looking at these glasses you will feel that a glass just got drunk and can't stand straight anymore, so like a drunk person. If you seriously want to put your husband in an awe situation, then do not think before choosing these as bday gift for husband.



Gift this Beer Belt to your husband to help him carry multiple drinks and flaunt his style at the same place. This belt can hold multiple bottles at a time and he does not have to hold them too. Your husband can comfortably tie it over his waistline and can carry it during treks or parties. Giving him this Beer Belt will make him feel that you care about his fancies and he surely would be very happy to see this as his birthday gift.


Chilling cubes are made up of steel and are used to chill your drinks without diluting them. A perfect gift for all alcoholic husbands. The cubes are easy to use and can be stored easily. All you need to do is put them in the freezer, 2-3 hours prior to their use. These cubes come in a classy box, making it a perfect gift which your husband can flaunt in front of his squad. And the style of these cubes makes them one of the unique birthday gifts for husband.
Birthday gifts for husbands who love to read
With growing in age, people start to read and make it the most favoured hobby. If your husband is also a bookworm or loves to read in his leisure time, then we have got a number of gifts which can provide him with a comfortable reading experience and will help you to pick the perfect gift for husband on his birthday.
While reading, it is difficult to hold the book as it can give cramps on your arms. This Handsfree Book Holder is a perfect gift for all those who love to read for long hours. It is very weightless and easily storable, which will make it a perfect companion for journeys too. Gifting this to your husband is similar to gifting him a relaxing pastime. 



The Foot Hammock can help in making the reading time a very enjoyable one by helping your husband rest his foot on it. This will allow him to concentrate on the book better, other than worrying about the pain in his legs. This Foot Hammock can get tied to the table in a hanging position which is the most desirable position of resting the feet. He can also use it while working in his office.



There are many people who love to read on their computers during bedtime. This Batman Night Light is a perfect mate for them as it is meant to solve their problem. This little light acts as a night lamp which is very flexible to use because of the wire provided. It emits ample amount of light that can help you read and work on your system without disturbing the other person in the room. Gift it to your husband and allow him to read and work during bedtime, without any kind of inconvenience for the two of you.
Birthday gifts for cool husbands
If you are wondering how to make your cool husband's birthday a special one for him, we are here at your rescue. From all kinds of gifts that you can give to your husband, we have got you some of our coolest gifts that fit well with his fancies about things.



The Skeleton Wine Holder has got a quirky design which makes it look attractive. The spooky skeleton rising from fire or a cool skeleton riding a bike and holding up a bottle of wine will make it the highlight of any party which your husband will love to have. This supernatural and scary look of this holder makes it an outstanding bday gift for husband.


The Super Muscle Mug is a perfect gift for those men who love to workout and stay fit. This coffee mug comes in a classy black finish and is made to stand out in the crowd of other mugs. The cool muscle design of its handles will make your husband love them like anything. So help your husband in boosting his fan following and making this mug as his signature style.
There is no end to all kinds of habits that a man can be blessed with. And depending on various habits, we have provided you with these gift items which are sure to help you out in finding some of the unique birthday gifts for husband which he is definitely going to love. Also, there are various amazing gifts on our website which you can check, just in case, we couldn't make it to your husband's habits. All that is important is to make him feel special on his day.
---