Amazon Diwali Set - Corporate Gift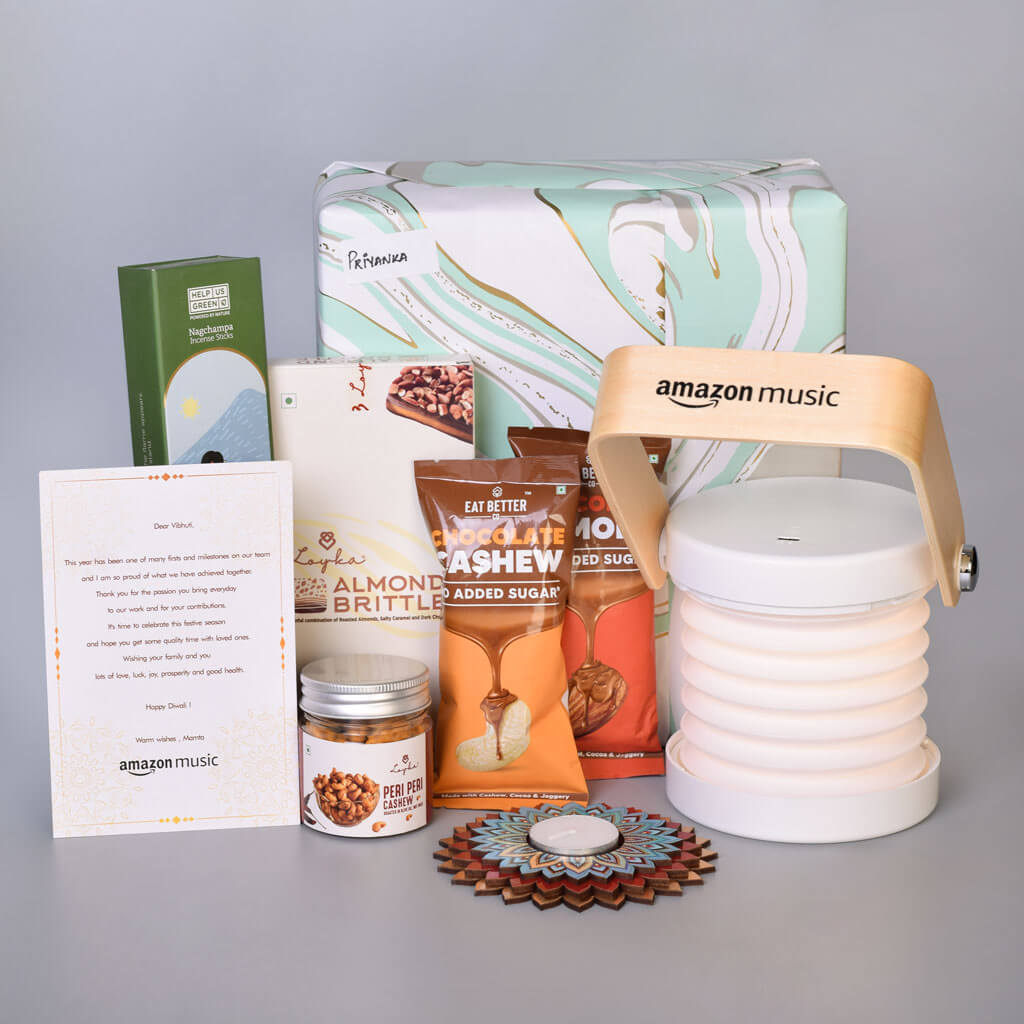 Bigsmall.in partnered up with Amazon to provide Corporate Diwali Gift.
Arrange a gift package to express your gratitude uniquely. With this gift set, you may demonstrate a fresh approach to gift-giving. The set includes a Camping Lamp, Almond Brittle, Chocolate Cashews, Chocolate Almonds, Peri Peri Cashews, Diya, an Incense Stick, and a Greeting Card.
Bigsmall.in entertains corporate enquiries for our curation of unique gifts, with customizable logo and text branding on products available. For corporate queries, contact us on +919899309888 or drop an email on yatin@bigsmall.in.
---