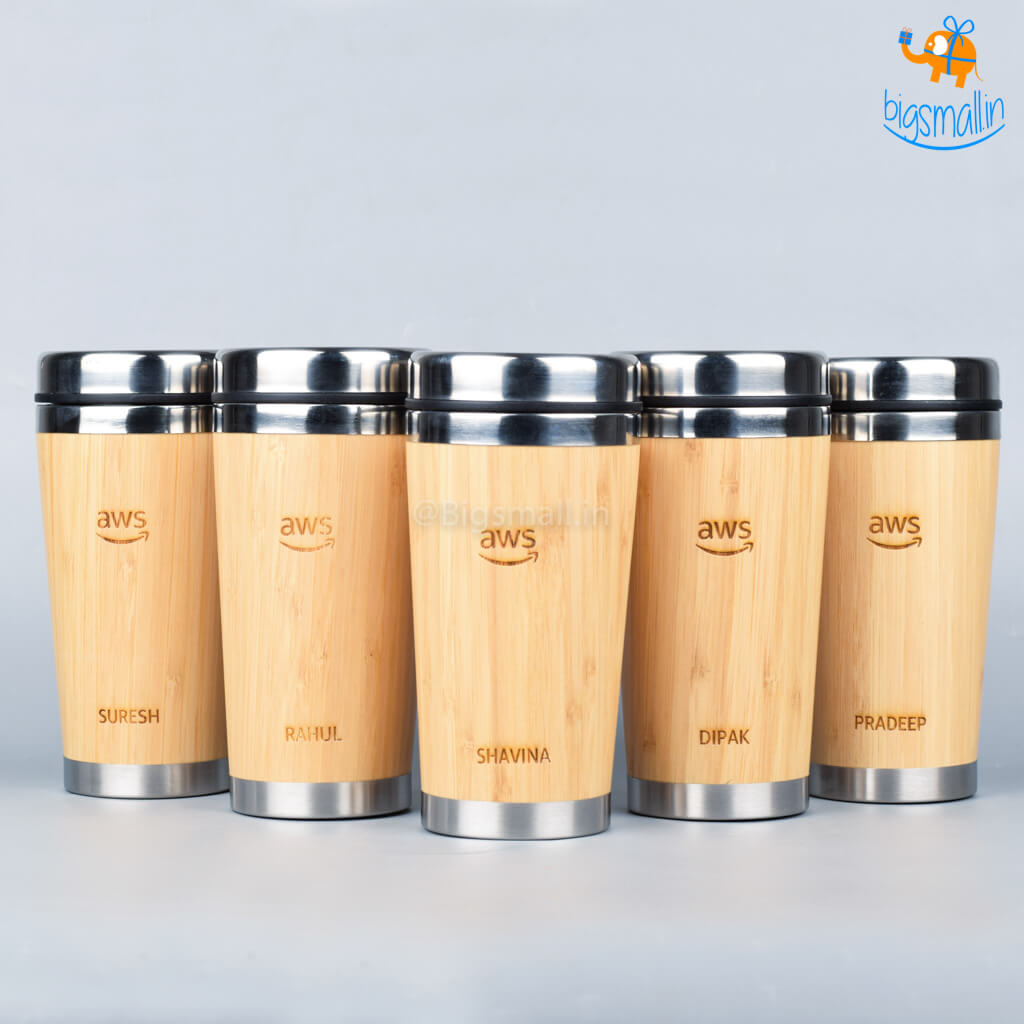 Bigsmall.in partnered up with AWS, to provide customized Eco-Friendly Bamboo Flask as a Corporate Gift.
Your gifting experience and bringing a smile on your employees' faces becomes unique, creative, and hassle free with the exclusive Bigsmall Gift. This customized gift set includes the customized Eco-friendly Bamboo Flask with the company name imprinted on the top side of the flask and the employee's name imprinted on the lower side of the flask.
Having the hussle of finishing your tea/coffee in a hurry every day you leave for work is very tiresome. The Bamboo Flask solves that problem in style! It is a stainless steel doubled-wall Cup that keeps your beverage hot and ready to sip! The lid is spill-proof and relieves your travel beverage experience altogether! It is intricately engraved with the company's name and makes the perfect gift.
Bigsmall.in entertains corporate enquiries for our curation of unique gifts, with customizable logo and text branding on products available. For corporate queries, contact us on +919899309888 or drop an email on yatin@bigsmall.in.
---