Daily Hunt | BigSmall Launches Valentine Gifting Collection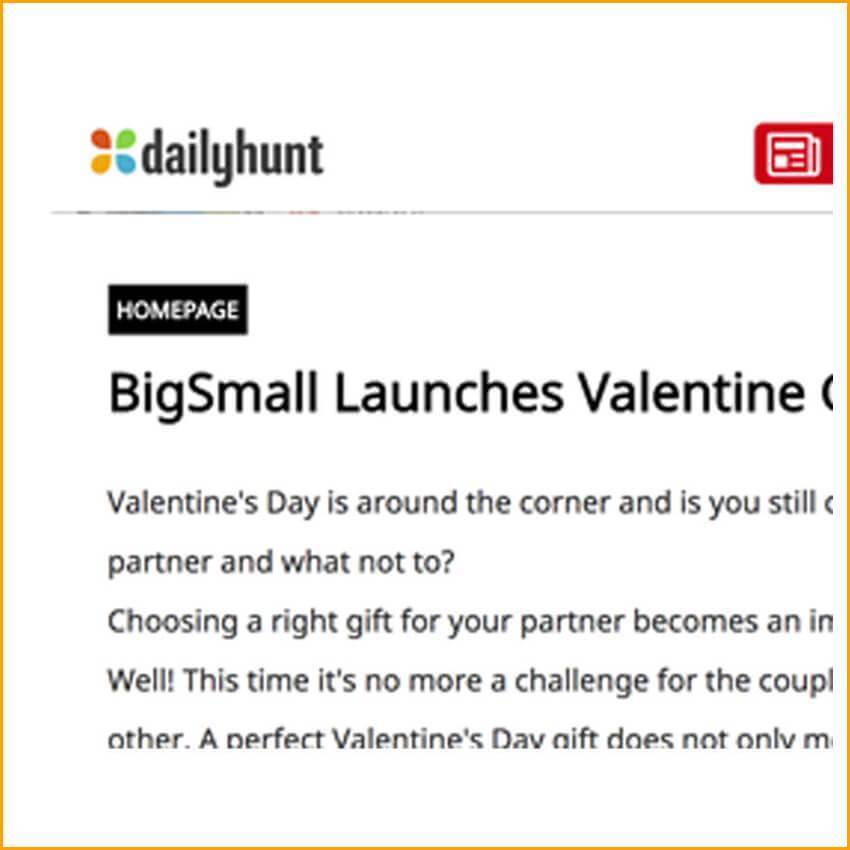 Valentine's Day is around the corner and is you still clueless about what to buy for your partner and what not to?
Choosing a right gift for your partner becomes an important part of the entire celebration. Well! This time it's no more a challenge for the couple to choose a perfect gift for each other. A perfect Valentine's Day gift does not only mean something which is expensive or looks good...
---