5 Quirky Picks For When You Have Got Socks On Your Mind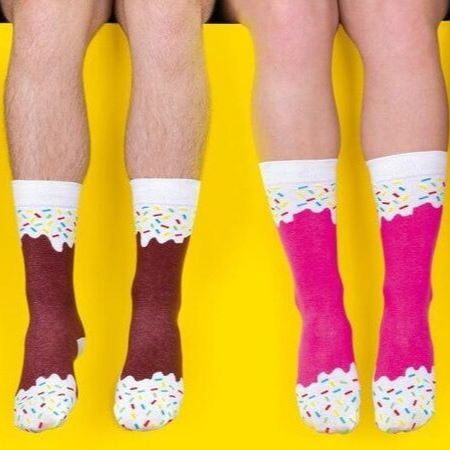 Clad up your sexy toes in nothing but the best and quirkiest of those comfy foot armors. There is something to match the vibe and spring of every foot out there in the caverns of Bigsmall.in. 
Living the proverbial life of raw hustle? Let your feet do the talking with the uber-cool pair of socks which when combined spells out "HUSTLE".
On the days when you particularly feel like doing absolutely nothing, hang up on reality and let the Lazy AF socks speak your mind.
Ah! Did we just spell out your Monday mood? Put on a pair and tell the world to just sock it up (pun intended). 
If all you wanna do is prop up your feet, and pop open a can of beer, you can now get yourself a cool pair of socks with equally impressive packaging. An official Luckies of London merchandise, this is a pair of socks that every man would love to own. 
Love snacking on popsicles? Treat your feet to some delicious ice popsicle fun with the attractively packaged Icepop Socks. With 4 scrumptious flavours to choose from, tickle your feet with something that pleases your palette as well.

Surprisingly enticed? Check out the entire collection here, for more quirky soxy vibe tribe: socks.
---