7 Unique And Quirky Earrings For Her This Holiday Season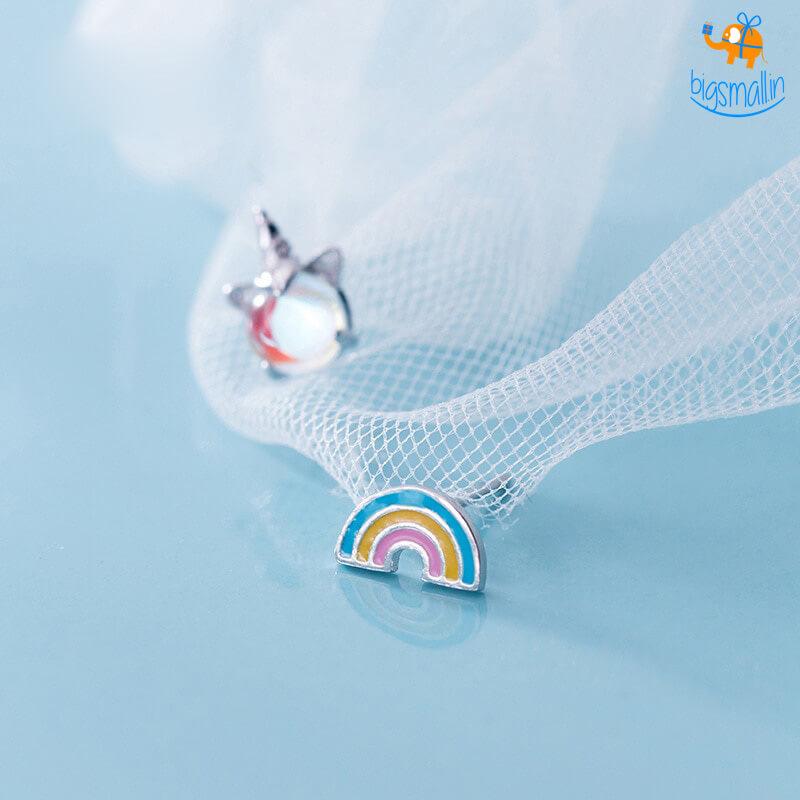 It's the holiday season again and you still haven't figured out what to gift the gorgeous lady in your life who has it all? Don't worry we've all been there and know the feeling. So this year we put together a list of 7 unusual yet beautiful pair of earrings that she will truly appreciate.
So you know a fairy in real life and want to get her something as magical as herself? These hoop earrings are the perfect gift for the lovely lady who is enchantingly beautiful and smart. With pretty little flamingo resting on a flower, these earrings surely make you believe in all things good.
Talking about magic how can we not talk about unicorns, for unicorns created magic or so we are told. Some of us clearly haven't stopped believing in unicorns and for all the believers we present these other-worldly earrings. This pair of ear studs consist of one miniature rainbow and one clear crystal ball encased in a unicorn horn. These earrings are a perfect gift for the magical season of Christmas.
Of all things magical, mermaids are the best and probably all of us had a phase where either we wanted to be a mermaid or wanted to go out exploring in a ship and meet one of these mythical ladies with a voice like honey. These earrings are a perfect gift for the beauties in your life be it your mother, sister or your SO. Present them these earrings and tell them how thankful you are for all the support and love they provide.
Does your friend cheer you up instantly with her weird sense of humor and punny jokes? Then you have got to give her these quirky earrings. An awesome gift for the funny friend who likes sunny side up. Gift her this pair and get ready for never-ending puns on eggs during Christmas dinner.
For the friend who's bitten by the travel bug, we present these unique earrings with a plane and mother earth. The perfect piece of bling, these explorer theme earrings will keep them company as they check off destinations from their bucket list. Make a package and gift them a variety of quirky travel essentials from our Travel Collection.
A great secret Santa gift or stocking filler for the dreamer friend. Gift it to a friend who loves Disney and all things pretty. So just sit tight this winter and enjoy the calmness of the sea with your colorful buddy by your side.
For the girl who likes to dress to the nine every day. We present a weekly earrings gift box, a different pair of earrings for a different day. Gift your fashionista friend this box and see her sport different earrings every day this winter.
Holiday shopping can be a bit stressful if you don't know what to gift but that's what we are here for, to make your gifting experience easier and fun. Be the awesome Santa this year or gear up for the new year and gift unique and special gifts they'll never expect. Browse some more and buy quirky earrings and other jewelry items on bigsmall.in
Happy holidays and have a great new year!!
---