7 Unique Scented Candles To Set The Mood Right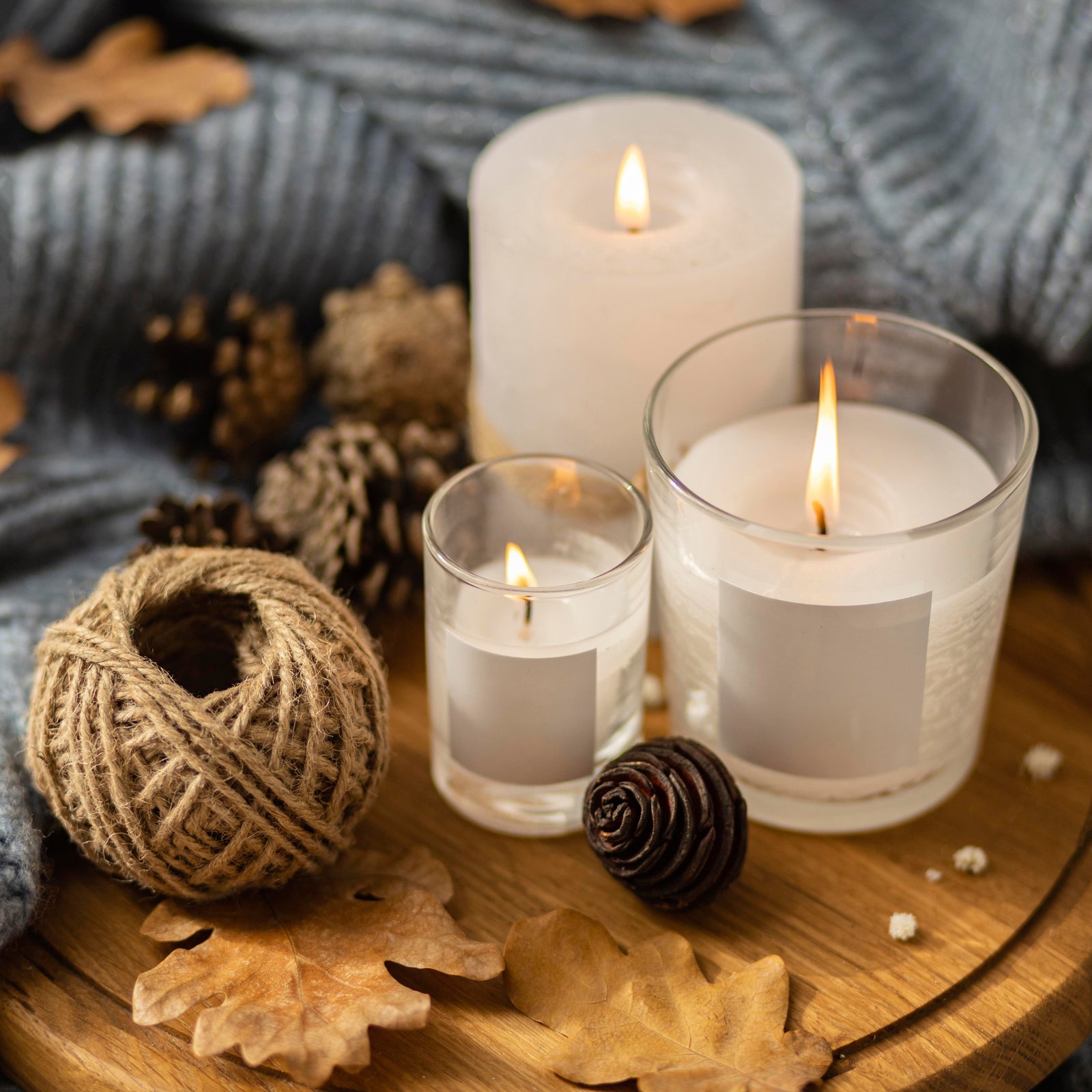 Scented candles are always relaxing and make your mood more positive and calm. The fragrance of scented candles helps relieve stress and anxiety, making your mind at peace. Apart from the mental health benefits of candles for the home, these are also helpful in setting the mood right with your partner. Perfect for date nights, you can light these romantic candles and rest assured that they will work their magic. Using scented candles lightens the mood and creates a romantic atmosphere where you and your partner can spend a memorable time with the delicious and calming fragrance of these best-scented candles for a romantic night.
7 Unique Scented Candles

1. Christmas Scented Candles - Set Of 4:
These candles, made especially for the winter mood and joyful Christmas nights, will make you fall in love with your partner again. They come with a delicious fragrance of vanilla, orange, rose, lavender, coco, gardenia, amber, and jasmine. Both versions are perfect for reminding you of hopeful Christmas days, and your partner will feel closer to you.
2. Seasons Inspired Scented Candles:
These are one of the best candles for setting the mood; they represent the four seasons and give you the feeling of your favorite season in your home! You can experience spring, autumn, summer, and winter by buying one of these best fragrance candles. There is nothing like coming home after a tiring day and relaxing to the calm scent of one of the best-scented candles in India.
3. Foiled Bell Jar Scented Candle:
The fragrance truly makes one feel joy and delight. A candle fit for a romantic like you; create a positive atmosphere. The scent is pure bliss and will create a paradise for you and your partner. It is also a perfect gift for your loved one or yourself if you want to change your home environment.
4. Votive Candle Stand With Scented Candles:
These are one of the best fragrance candles because they come with a scented candle stand that houses four candles in red, white, or beige, as per your choice. It will enhance your home decor and set the mood for a romantic night. The mesmerizing appearance of this votive candle stand is enough to impress your loved one, and its heavenly fragrance adds to the beauty.
5. Fruity Scented Candles - Set Of 3:
Who doesn't love fruity and delicious scents that make you feel like summer's around the corner? These scented candles come in a set of 3 with the shape of a lemon, an orange, and a piece of cheese! It will enliven the evening and create a lovely atmosphere in your home. The mouth-watering fragrance of this scented candle will make you want to purchase it again.
6. Silver Macaron Scented Candle:
These candles are a must-have for the home as they remind you of fresh macarons. These breathtaking candles give a charming fragrance that lasts long and creates a positive atmosphere in your home. You can even give this as a gift to your loved one, which they are bound to love.
7. Red Macaron Scented Candle:
It is one of the best-scented candles in India and looks gorgeous, just like a red macaron! It will become a popular home decor item and bring in several compliments. Apart from its stunning look, its rich and sweet fragrance will make you feel the Christmas magic any time of the year.
We hope you have received some wonderfully scented candle names and ideas for creating a romantic mood on your date night with their help. BigSmall has an exclusive collection of romantic candles to set the mood right. We also have stunning and delightful gifts online to give to your loved ones on all occasions. Check out our collections of home decor, Valentine's gift, Valentine's celebration ideas, gift for girls, gifts for guys, parents, and more.
FAQs

1. When it comes to candles, which colour is romantic?
Some romantic candle colors are beige, red, pink, and blue.
2. How to Choose a Candle Gift?
All you need to do is think about what your partner likes and what kind of
scents they prefer, like lavender, vanilla, or rose may be someone's favorite scent. Choose accordingly and give them a surprise gift.
3. What candle scent do women like?
Women love several candle scents, such as strawberry, vanilla, orange, rose, lavender, and more.
---