Cycling your way to freedom a la Bigsmaller style!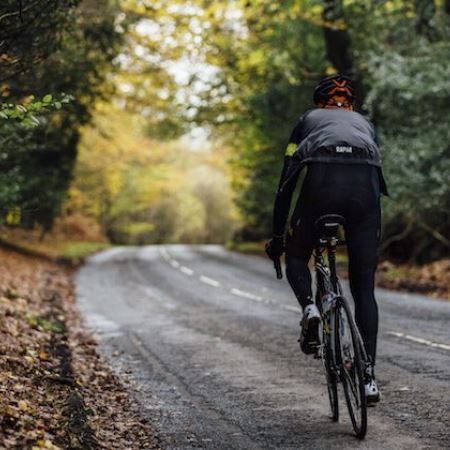 What does a Bigsmall team member do when he/she relocates? Of course, thy must travel, explore and stay quirky! So I recently shifted base to a nondescript place that many conjectured was in stark contrast to Delhi's vibe and lifestyle. But I took the road less taken and set up a nuptial home in the green and serene city of Gandhinagar. Woken up by the sound of birds chirping on my windowsill, post the routine morning ablutions, I sought my bike and set out on an unbridled rendezvous with the roads and routes waiting to be explored... Often in the calm and rejuvenating silence of the travails, one loses count of time. So I strapped on my very own Vintage Travellers Pocket Watch to know when it was time to trace my steps back to base. 
With the wind whistling in my ears, I could feel the adrenaline rush with every turn of the spokes of the set of wheels. It is imperative to keep one's favorite playlist crooning in thy eardrums, though some prefer the music of silence. I have had my moments with both. On one occasion, my smartphone took the brunt of my excursions, as it slipped out of the cozy confines of my denim pocket. Sounds familiar? Many have lost a phone screen to that, and I amigos am no exception. That's where the Neoprene Sports Armband Pouch came to my rescue. With the winter chill embracing the tree-lined avenues of the streets of Gandhinagar, I realized I could do with a hot cuppa of Joe. I noticed a man in the autumn of his life setting up his makeshift tea shop, putting the kettle on the stove. I parked my bike, settled comfortably on the rickety wooden bench probably siphoned off from some long-abandoned meeting venue. In his wizened eyes, salt and pepper beard I could see stories of a youth well lived. I drew out my Leafy Travel Journal, and penned down his anecdotes which he was kind enough to share with me. A charcoal sketch of his countenance made way into my journal too. As they say, a watched kettle never boils, so we spent time exchanging our life stories till the cup of masala chai found its way to my parched lips. Fed and watered I decided to make my way towards the roads that called on to me... He offered to fill my Insulated Water Bottle With Cup with some of the piping hot beverage and I couldn't thank him enough. As I pedaled on, I made my way back home satiated with warmth and sweet memories... Until the next adventure, cos life is a never-ending one!
Much love, this is Naina Sandhir signing off...
---