How to Make Him Feel Special on Valentine's Day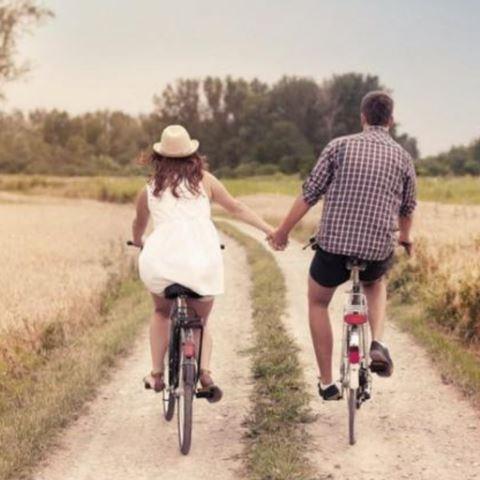 February is probably the most romantic month that there is. With Valentine's Day around the corner and it being winter i.e. the perfect season to cuddle with your partner, love is in the air. If you're looking for a Valentine's Day Gift for your boyfriend that will make him gush, we've got some ideas for you.
Cook Him His Favourite Food

Credits: newyorkfamily.com
Instead of planning on going out a super fancy dinner with gourmet food, why not stay at home and cook a meal for your guy? You could pick his favourite food, dessert and drinks and whip them all up for him. He's sure to appreciate it much more than outside food. Knowing that you spent time and effort on making something that meets his taste and preferences is sure to leave him feeling elated.
Buy Him Flowers

Credits: videoblocks.com
We're sure you've been given flowers by a man on at least one occasion in your entire lifetime. However, this isn't the case with men themselves! It's very rare for someone to go out of their way and get flowers for their boyfriend or husband. So why not be the change yourself? Pick some roses or tulips to express your love and affection for your man and he is sure to feel super pampered and loved.
Get Crafty

Credits: pinterest.com
Personalized or custom gifts are possibly the best kind of gifts out there, ever. Make a scrapbook or a giant handmade card for your guy and we're sure he'll love every bit of it. Glitters, stickers, lots of colours- go all out and create something that he is sure to treasure and hold on to forever! It is mush better than getting him something commercial and readymade. It is the thought and effort put into the gift that really counts.
Plan a Treasure Hunt

Credits: pinterest.com
If your man has had his eye on something for a long, long time such as an electronic item or a cool watch, you don't have to think too long and hard- buy it for him! However, a simple way you can spice things up a little more is by designing a whole treasure hunt for him. Work on making clues that are funny, cute and intriguing and watch him find his way to the final present. Use your whole house as the terrain for this treasure hunt and the two of you are sure to have a blast together. 
Have a one of a kind experience with him

Credits: pinterest.com
Instead of resorting to stereotypical date ideas like going out for dinner or catching a movie, choose something that two of you haven't experienced at all or haven't done in a while. You could wake up early, catch the sunrise and go cycling around the city. Or you could go for a nature hike and do some bird watching. Dates like these are bound to be a lot more fun and extraordinary as compared to things that the two of you do together on a regular basis. It's sure to keep the spark alive as well. After all, happy endorphins? Always a good idea!
This Valentine's Day, put in a little effort on finding the perfect Valentine's Day Gift for boyfriend or Valentine gifts for husband to make your man happy. We hope our tips help you eat and the two of you have a great time together!
Happy Gifting!
---