Step By Step Guide - How To Tie A Perfect Ribbon Bow On Your Gifts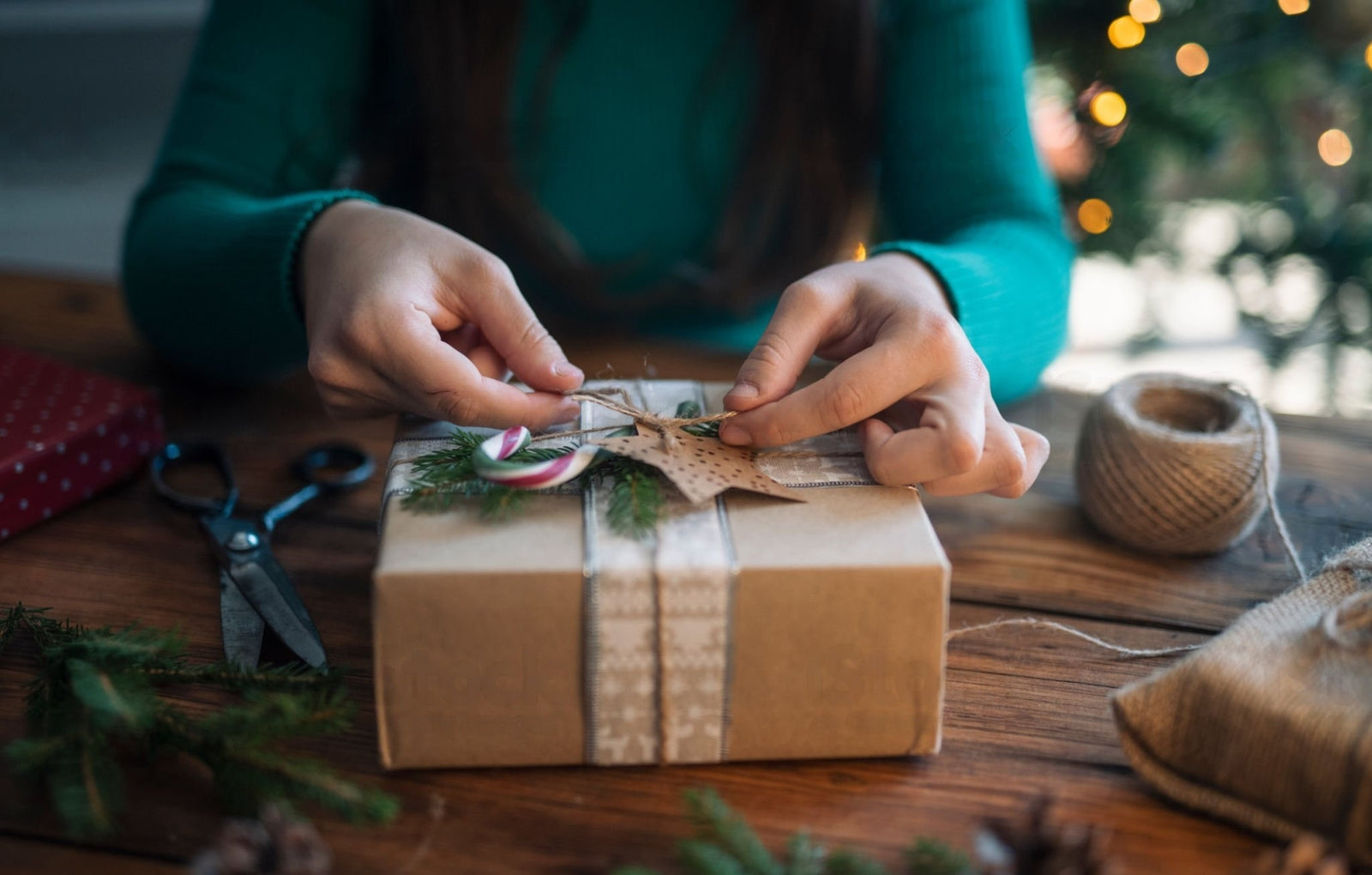 History Of A Ribbon Bow
Back in the day, ribbons were used as a decorative element in an array of things such as fashion and accessories. With the passage of time, they made their way and became an integral part of gift wrapping. They symbolize elegance and sophistication and convey emotions in a well-thought and refined manner.
Different Types Of Ribbon Bows For Different Occasions
Tying a bow on gift wrapping for different occasions like birthdays makes it more special with its elegant appeal. Here are some of the most used and different types of Ribbon bows you can opt for for:


Classic Bow:

This is one of the timeless bows that have equal loops and tails. Perfect for any occasion.

Pom-Pom Bow:

Mostly preferred for birthday parties and upbeat celebrations, it is simply made by fluffing up the ribbon loops for a fun look.

Layered Bow:

For occasions like weddings or formal ones, the layered bow is the perfect choice. It is simply made by stacking multiple bows, usually in ascending order.

Rosette Bow: Inspired by the rosette flower, this bow is made by twisting the ribbon into circular shapes usually used for giving as a prize for various activities.



Materials Required For Tying A Ribbon Bow On The Gifts



As complicated as it may seem, all you need for tying a ribbon bow on the gifts is:


A ribbon bow.

A scissor.

A clear or double-sided tape.

A bottle of glue.

Enhance Ribbon Bow With The Cute Little Ornaments

A ribbon bow itself adds a dash of class and enhances the gift presentation greatly. However, there are a plethora of elements available like Lapel pins or brooches etc to complement it further and they are:


Artificial flowers:

You can attach a flower and adorn a gift all the way more perfectly. Various options like silk, glittered, satin and pearled artificial flowers are available online and in offline stores as well.

Name Tags:

The addition of name tags dates back to when ribbons made their way into gifting. They go hand in hand. Nowadays there is a whole wide variety of cool, quirky and unique name tags that you can choose from.

Personalised Note: What better way to express and convey your emotion than to put all of it into words and attach the same to your tangible expression of love, a gift. Along with the search for how to tie a ribbon on a gift, also look for cards to pen down the note on and the different ways of tying it with the ribbon.
Creative Ways To Use Simple Ribbon Bow In Gift Wrapping
Remember, blingy, shiny gift wrappings mostly in red, blue, silver and golden colour? They served their purpose and were a thing of the past. The gift wrappings have completely transformed and can even be personalised. Howcool is that? But, the ribbon bow is the constant. Here are some of the creative ways to use simple ribbon bow in gift wrapping:
Colour scheme:

Tie a ribbon in a contrasting colour to the gift wrapping. It will enhance its look but make sure you don't end up making it mismatched. To be on the safer side, go for a similar colour, it will not only complement the gift but would look aesthetic as well.

A simple bow: Wrap a ribbon around the gift and opt for only a single tie. It will make the gift wrapping look elegant and polished.
Dangling Tassels: You know how to make ribbon bow, now simply tie one at the corner of the gift and let it dangle for a calming yet fun look.



Common Mistakes To Avoid While Tying The Ribbon Bow




No symmetry:

The asymmetrical aspect of a bow can make or break your gift entirely. Be mindful of the equal size of the loops.

Off-Centre:

Whether you tie a ribbon bow at the centre or the corner, make sure to align it well. 

Bow Tightening: An integral part of gift wrapping, you have to be very careful about tightening the bow properly. Even the slightest inch of gap can make it go awry.



Conclusion

Now that you know the immense importance of a ribbon bow on a gift, make sure you go all out in tying them in different and creative ways. Whether you opt for unique gifts online or go to an offline store, a ribbon is a must-have.



FAQs For Perfect Ribbon Bow

Q1. Do ribbon bows actually make your gift attractive?

Ans. Yes, you just need to practice on how to tie an easy bow and you are good to go. It is absolutely an indispensable part of a gift and makes it look all the more attractive.

Q2. Is it easy to tie a ribbon bow on gifts?


Ans. Yes, it is a no-brainer. You can easily look for how to make ribbon bow online and with a bit of practice you will pull it off well.

Q3. What is the importance of tying ribbon bows on the gifts?

Ans. Apart from enhancing the emotional value of a gift they also convey a sense of love and an extra effort to make the other person feel special by just having a look at the gift presentation. Anything looks good when presented properly and such is the case with tying ribbon bows on the gifts.

Q4. How to enhance your gift wrapping easily?

Ans. Just opt for one or all of the following ways:

1. A ribbon bow.
2. A handwritten note.
3. Some cute embellishments.
---