Throw the coolest party with Never Have I Ever Card Game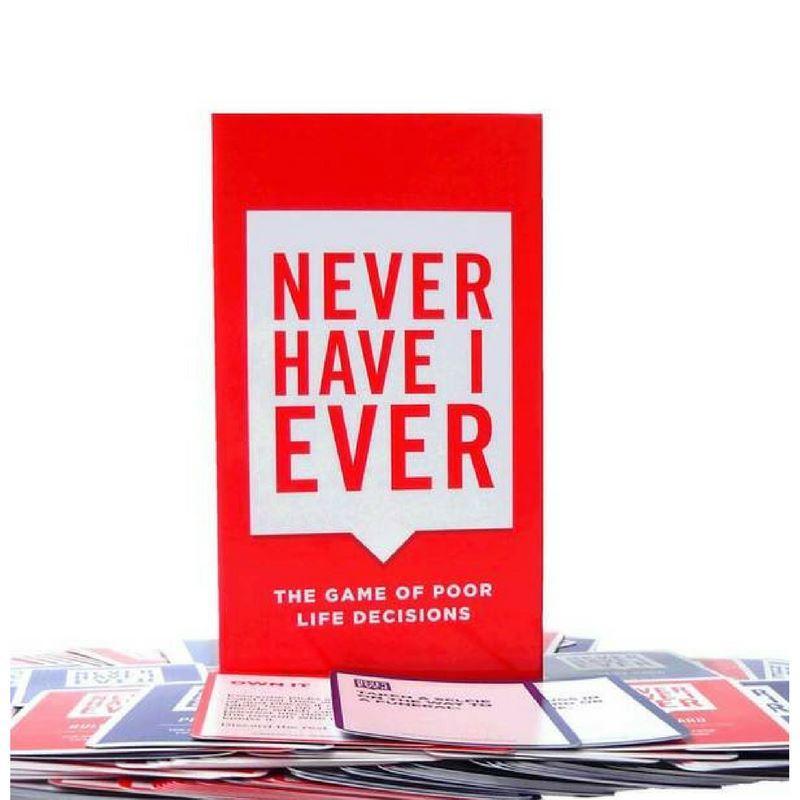 Planning a party adds a different energy to oneself because the thought of dance, drama and fun, that comes naturally to a party, does it all. Naughtiness and craziness are the main ingredients of any youth party. So if you are looking forward to a house party with some fun people, the Never Have I Ever Card Game is a must-have activity to keep your guests entertained!


This Never Have I Ever Card Game is a deck of 485 cards which includes 67 rule cards to add a twist to the game. Playing this card game with your friends is the ninja technique of making them puke out all their embarrassing secrets from their past encounters. So keep this card game a secret and give them no time to prepare their answers to various situations appearing during the play time. Note that, the game is only permitted for 17 years and above, so kids stay at home!

The cards are made up of plastic which makes it durable and sustainable for longer use. You can also carry these cards during travels and can take it along for a night stay at a friend's or cousin's place to make the crowd go nuts. These cards are really magical as they can add thrill and excitement to any kind of set up. And this makes it a perfect gift for a host of any crazy party or a prankster friend to add spice to their lives. Buy these cards for yourself if you are planning to call your friends over to your place for a bash or a fun night and give them an embarrassing surprise.

We at Bigsmall.in have all kinds of quirky and fun gifts that you can give to your crazy friends on their birthdays to make them fall into laughter fits. So go to our website and check out the long list of creative gifts that we have to offer you.
---