7 Best National Pet Day Gifts For The Pet Lovers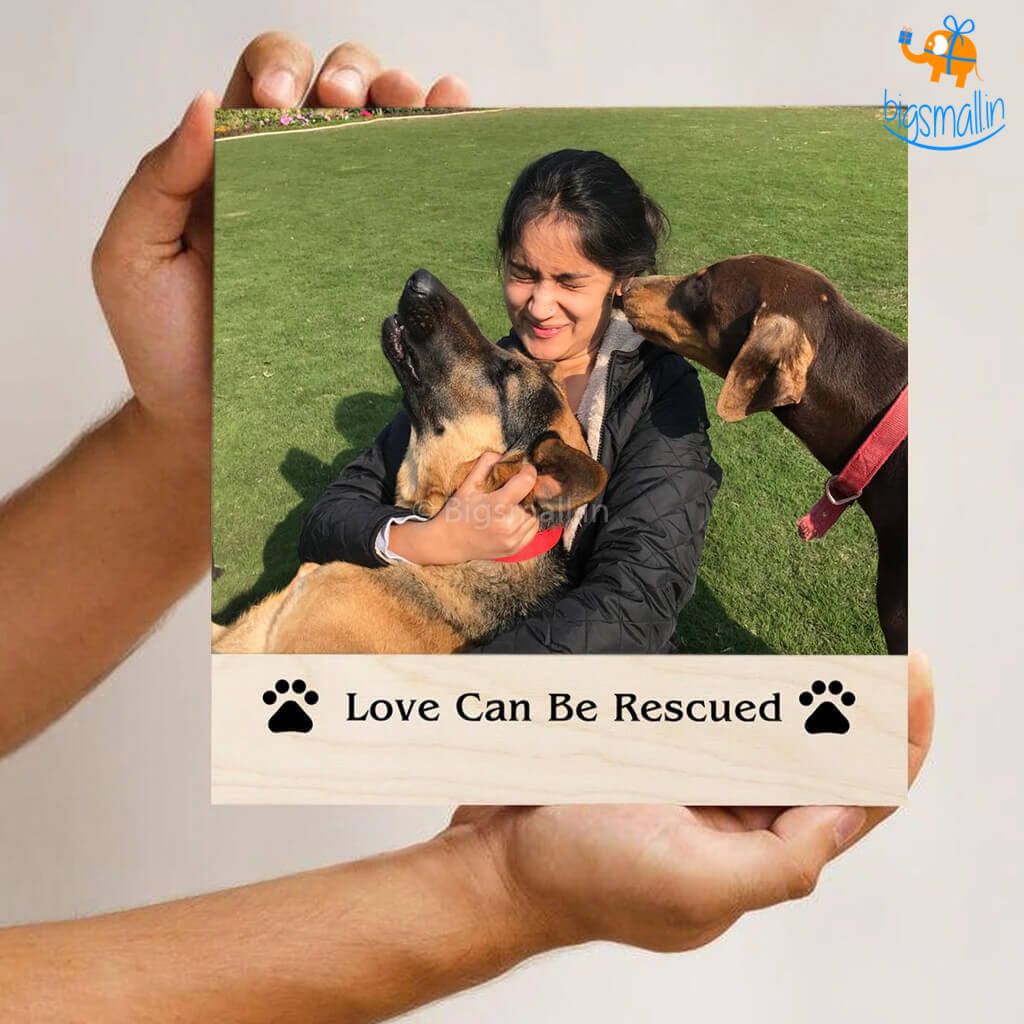 National Pet Day? That exists? Yes, it does and why shouldn't it? Since a very long time now people love their pets like family, or even more so. Considering the loyalty and attachment we tend to get from our pets, we obviously should not shy away from any occasion to make them feel just as loved as they make us feel. That bark when they see you get back from work, the purrs of your kitten asking you to pet them; there are so many instances where our pets tell us "hey I love you, pet me, please?" National Pet Day is a great way to return that kind of affection in abundance! Maybe you do not celebrate your pets birthday but you surely can celebrate one set date every year, that is April 11th as National Pet Day.


Do you know how it all got started though?

In 2006, Colleen Paige founded this special day in shed light on the situation of animals in shelters globally. This itself shows how essential it is to be celebrating this day. Even in India, we can see people caring for animals and fighting for their rights in the right ways now. With so many people adopting pets and taking in strays, we are moving towards a better future for animals. That being said, just basic caring is not always enough as just like us, animals also need to feel loved. That is why, let us not miss the opportunity and for April 10th 2021, let's bring in gifts for our homes which will be our ways to appreciate the ones who love us immensely - our pets!

Top 7 Unique Gifts For Your Pet on National Pet Day 2021

You cannot always get the best gifts for your pets which are not just toys to play with but at Bigsmall.in you will find unique and best gifts for everyone, including your pets. Why just get toys when you can also bring things which make your pets a part of your house just as much and make it their home?
So, here are top 7 unique gifts for your pet which shower your love for them!
Have you seen your pet go crazy on your slippers while they are teething? Or have they just been going around trying to chew on whatever they can find while they are being playful? Well, it is time to get them some cute and unique gifts to keep them occupied! Be it your cute little doggo or your independent cat, this squeaking toy is a great toy for pets which will keep your them busy and excited.
Imagine your pet jumping up and down as soon as they see their caricatured self being brought in the living room! We put up so many posters in our houses out of our love and admiration of pop culture or art, it is time to bring in art with your love for your dear pet. One of the most popular gifts from our personalized products range, this will surely add your pet's presence more to your house!
Not every gift needs to be adorable and lovely, some gifts can be funny as well. If social media is any proof, cats are freakishly easy to scare and have bodies like rubber bands which can bend anywhere. How about getting this eye mask from our goofy gifts collection which will not only give comfort to you but you can also wear it and creep out your cat and see them jump around!
Wouldn't it be nice if you were comfy just as the doggo who is lazing around in a corner and looking at you from the corner of their eye? Well, it's time to get your soles inside these extremely soothing slippers like all our plush slippers but these are especially cute! Your doggo will never leave your side now because they will wait to be around this adorable doggo on your feet. Now you can say goodbye to hurting your pet with your slippers because these plush slippers are soft!
Love can be rescued and that's the kind which is essential too. It is highly important to not forget the stray animals around your street who need a lot of love and care. On this National Pet Day, if you plan to get yourself a pet, try rescuing the needy animals when you can. This personalized pet frame is the perfect eco-friendly reminder of your love for your favorite pet. If you have multiple pets then don't worry we have a huge range of unique photo frames as well which you can explore to find one frame with multiple picture holders!
Well, if your cat and you tend to stick together in the same room at night then this is the perfect element to add to your room to make your cat feel like its theirs too. This glow in the dark sticker helps you find your switches in the dark and also makes your room more cat friendly! If you need a bit more pet friendly lighting then get yourself the perfect night light from our lamps collection and make nights comfortable for you as well as your pet!
You never want to lose your loved pet in a crowd of thousands of people and many other strays on the street. Getting a customized pet name tag will help everyone know who the dog is and ensure if they ever get lost, they can come back home a bit more easily. Moreover, your pet deserves to be treated with something as amazing as them, of good quality, to be added to their collar as their personal name tag!
We hope that with these quirky and unique gifts you will be able to add the perfect elements to your home and life to celebrate your pet(s) on this National Pet Day. Even if there are no other celebrations left now since Holi, we are sure there are birthday parties coming up soon enough. So don't forget to host some great gatherings by stocking up on the party essentials or buying the best birthday gifts to be well prepared.
---