An exciting list of funny gifts to add frolic to your friend's life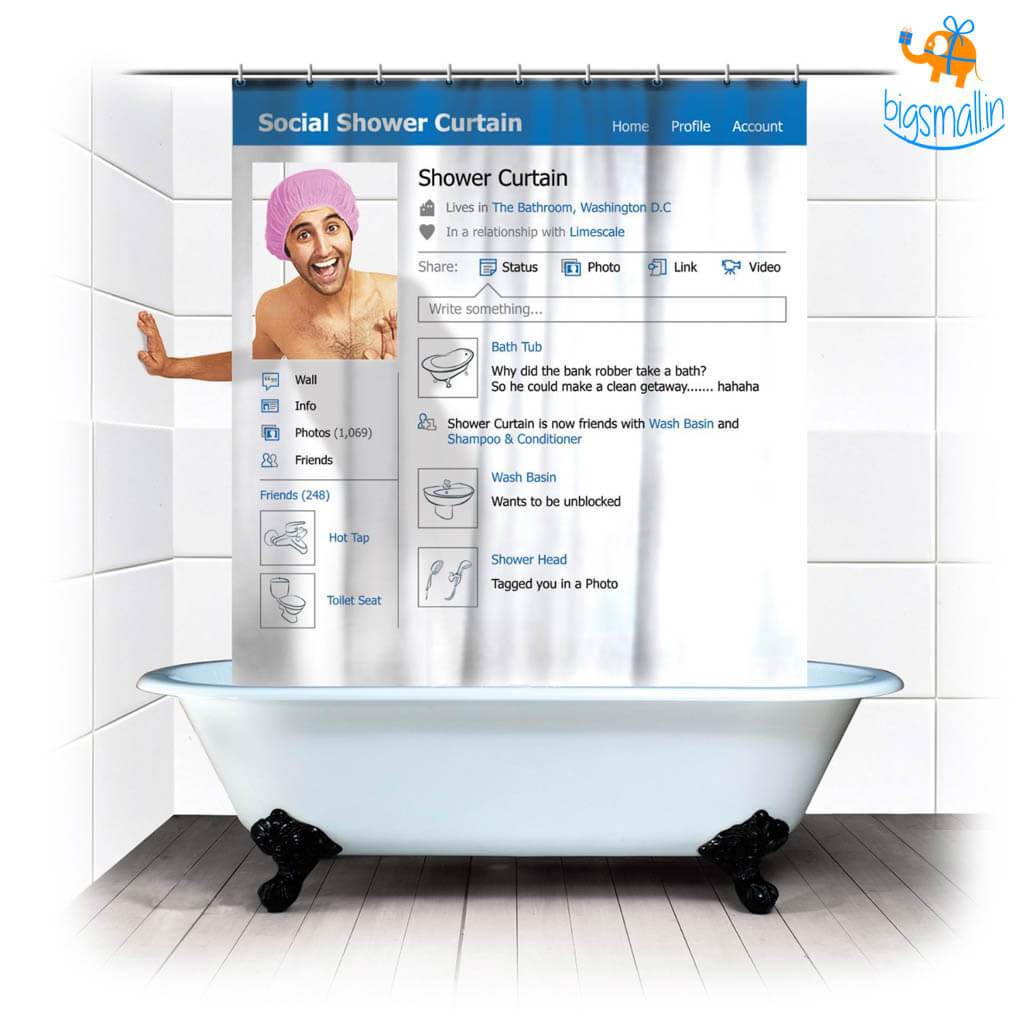 For any occasion, be it big or small, we receive and give a number of gifts to our near and dear ones. Depending on the occasion we choose gifts for them so that it fits the occasion. Finding a gift for a friend would require a lot of brainstorming and even after that you might not end up getting a perfect one for your friend. If so is your situation, we have got a little suggestion for you. Why not looking for a funny gift for your dear friend rather than giving a cliched kind of a gift? To add to the fun and frolic which you and your friend create together, we are here with tons of funny gifts which are unique in their own way.



Why use ordinary pens when you can pop poop out and have a laugh with this one? A funny way to remind your friend of your presence always. They'll pop out to write and pop out the poop all together!


If your best friend has forgotten how to keep up with their social life post the pandemic lockdown, then this is the perfect funny gift for them. The ideal way to introduce this in their life would be to give it to them on their birthday and then make them cut the cake wearing that. It's a celebration! Of what? Nothing. It's In Memory Of Their Social Life (geddit?)!


There is no better feeling in the world other than the feel of a cosy sleep. And your friend would be no different. This 3D Plush Frog Eye Mask is a funny looking mask to help one in having a comfortable nap, even when the room is full of light. This mask covers your eyes and does not allow light to enter, creating a perfect atmosphere for a quick nap even while travelling or at the workplace. Gift this funny looking mask to your friend, this friendship day and help them in becoming even more sluggish, because friends are meant to ruin us with love.


If your friend pledges to host the best parties then this is the best addition to their parties for them. This will get you all drunk and excited and have loads of fun. Make your friend's party more fun and funny, and make them want to host more parties too!
 

We have you covered if you are looking for funny gifts for your super filmy friend! Sholay is a timeless film and that is why we have brought the best dialogues from the film for you to keep your glasses on and maybe even say the dialogues for fun!



Looking for some of the funny gifts for girls? This Plush Zombie Slippers is good to help you out and is sure to be liked by any girl because of its quirky design. Putting your feet in a zombie's mouth is such a funny thought but it is a very cosy feeling too. These slippers are super comfortable and are spooky to look at. And so you should not waste time anymore and order it for any of your female friends as it is conveniently available in all sizes.

The list of funny gifts is endless because we have got all kinds of gifts that is good to blow your imagination and make you laugh too. The Emoji Ceramic Booblehead, the Social Media Shower Curtain and the 3D Poop Mug are some of the many fun gifts that we have on our website, available for you at any hour. You can also go to our unique gifting website and check out the various splendid range of gifts that you can easily avail from here.
---