Best Birthday Games To Make The Birthday Party Super Fun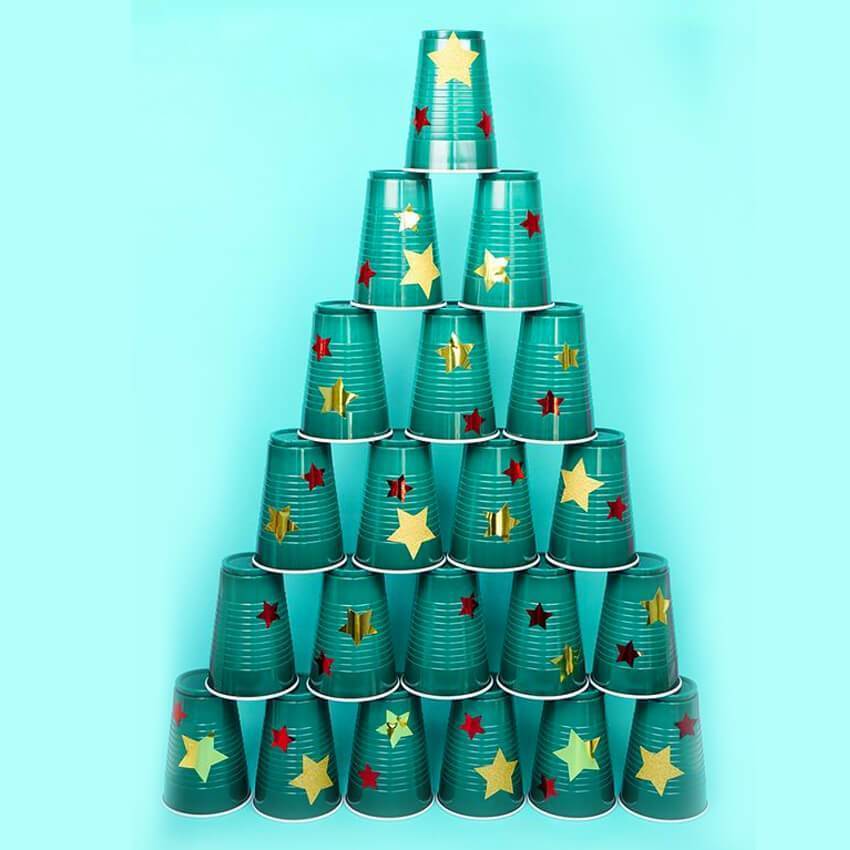 Birthday parties are super exciting, aren't they? A birthday spent with close ones is always well spent. And you will find thousands of people in and around your vicinity who love spending their birthday with family or friends.
And then, if you ask me about what my idea of fun at a birthday is all about, it won't be very long before I shoot back saying that I am perfectly fine with celebrating one on my own with my family and friends invited. And yes, I would love to take the onus on myself and plan everything that goes around in my birthday party.
The idea of hosting a surprise birthday party is too much of a retro-styled plan and should be avoided. Getting the birthday boy/girl to be blindfolded and then making them stand in front of a big birthday cake, getting them to blow the candles while there is a barrage of claps echoing around the premise; Phew! Could it be more predictable?
The birthday parties these days are moving away from such orthodoxy, much like the offbeat base in a soothing music. And yes, the birthday gifts are still an integral part of the celebration, but they are not the only thing to focus on. Try something different while gifting the birthday boy/girl. You can try out some unique birthday gifts for guys or birthday gifts for her.
But while you are in someone else's party or hosting your own, there are always some things that you can try to make the day memorable in the days to come. Why not go off track and play some games at the party, which would include all the guests? It could work as an ice-breaker as well.
So here are the top-rated and best birthday games to make the birthday party super fun.


The Birthday treasure hunt
(Image source: Love And Marriage Blog)
The treasure hunt can seldom be related to any house parties, but when they are related, it is a big way of course. A birthday treasure hunt game is more like brain teasers, where you need to involve some of your application skills.
To make things more interesting, you can involve the birthday boy/girl to solve mind-boggling puzzles like writing short clues. For example, writing "it's good to be cosy in the big bed" leads to the main bedroom and then leave a note saying "it's getting cold out here". And eventually, you can get the "denner" to solve all the riddles and reach the end result. Similarly, you can choose the most introvert or the shyest person to step forward to solve the riddle, which may act as an ice-breaker for him/her and get him into the groove for the rest of the night.


Charades
The classical charades will never run out of fashion any time soon. And the best about it is that it is predominantly meant for all age groups. All you need to do is get the most popular person up at the centre and gift him a word or a phase. He/she will need to act it with gestures, without uttering a single word.
Try this with almost all the person who has come and attended the party, including the people who take an extra bit of time to gel up in the crowd. Also, you can divide all the attendees into two or three teams mark points for every successful guess.


Hot potato (passing the parcel)
Remember playing this game back in your infancy? But this time around, you can do it with a larger group of people. Plus, get some more interesting tasks for the people who are out on every odd number, like the first, third or fifth one to be out.
You need not sit in a round circle stand or sit wherever you are. Use a small air-filled ball and pass it randomly to the people while the music is on. Once the music goes off, the one who is found having the ball in his hand will need to do something special like have a short 30-second at the craziest song you have ever heard, or do a set of 20 pushups in one go.


Toss the water balloon
Now, this is one of the best birthday party games that you can involve people into, in your own party or someone else's. But this game is basically is a hot weather game as there is a lot of messing up with water.
Preparing for this awesome birthday party game takes a little bit of time as you need to fill water in small balloons and tie them in tight knots. Once done, you will need an even number of members with a pair facing each other at a yard's distance. Each pair should be given one water balloon each, which one player needs to toss to his/her partner. If the other person catches it without bursting the balloon, it's level two for them. Now they will need to take one step backwards and toss the balloon to the partner again. If the balloon bursts, its game over for the pair.
Make it competitive and see which pair gets to the maximum distance apart.


Birthday gift recognition
This game is basically an exercise for the birthday boy/girl. I am very sure there are many (read MANY) gifts that are received. In this game, the birthday boy takes all the gifts back to the room and closes the door behind. Unwrap all the gifts and take some time, look at each of them.
Once you are done, come out of the room with all the unwrapped gifts and place them on a table. Now, pick up each of the unique gifts and speak out to the crowd how much you like the gift and why it is precious to you. Do this with all the gifts that you have received but don't say anyone's name. Try to be as much spontaneous as possible. Almost all the gifts are different and it would be great to convey to the attendees that their gift is utmost valued.


Birthdays are not boring anymore


Traditionally, we have always got birthdays to be a straightforward cake-cutting ceremony. So, it's time to make a difference. There are so many people who have already started getting their birthdays to be different and interesting than others.
So it's time for you to do the same and make the most out of this day. The fact that birthdays are celebrated only once a year makes it even more special and calls for more interesting ways to celebrate it.
And it is not only these above-mentioned games that you should try. There are many more games that you can invent and try with all attendees. Dancing and eating should not the only thing that should be tried in any party. Try playing some unique birthday games and get the energy quotient of everyone higher.
So, now it's up to you whether you want to get through to your birthday party in the same boring way or try something new and fresh. And needless to say, if you decide to spend your birthday in this new way with your friends or family, it will be merrier than what it would normally be, with the help of these unique birthday games, of course. Also don't forget that you have to get the best birthday gifts as well! Be it for anyone; from birthday gifts for boyfriend & girlfriend, to birthday gifts for friends, each and every relationship is integral and hence, worthy to be showered with fun and quirky gifts!
---