This Birthday, Make Your Traveler Friend A Pro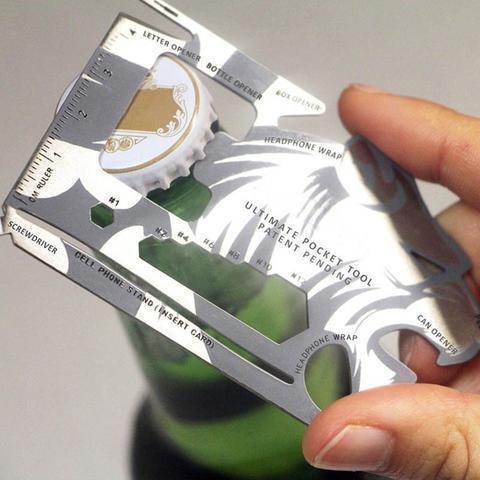 When a person's life revolves around landscapes like the moon's does around the Earth, then that person has a wanderlust you can never comprehend. If you have friends who have a knack of going beyond the cities and exploring the world, there has to be a collection of unique, portable stuff to help them in all their journeys. While people do love to travel alone, these little products make their experience better by being a reliable companion at the times of need.
If your traveler friend's birthday is approaching and you are still wondering what to gift him for his next journey, we at bigsmall.in have an entire collection of quirky travel gifts. Stop browsing here and there, because there are unique gifts for a friend waiting for you on our shelves at bigsmall.
A traveler loves to explore places, cities, and countries. Why not give a traveler friend of yours a scratch map to track all the places he has been and the countries that need to be visited by giving him a scratch world map! A map like this would occupy his favorite place in his room's wall and awaken in him his zeal to explore the world as he moves forward with the next year of his life.

A power nap pillow is a companion she would love to have while she travels in the bus and wishes for a shoulder to rest her head for a little nap. A gift like this one would make all her long hours of travel a lot more comfortable and relaxing. All she would need to do is slide her hand and there it is- her perfect pillow!
Travelling gets exhausting at times. Long sitting hours in flights, trains, and buses can lead to stressful body. You, however, would never want that to happen. Thus, this birthday gives your friend a Rose Quartz Gua Sha Stone. t reduces soreness, knots, fatigue from your body and increases flexibility while detoxifying the skin.
If she is a bibliophile and loves to read while travelling, a Metallic Bookmark would be the most treasured gift for her reading hours. She won't forget the page she was on because this book mark will remember for her!
Help your friend organize his stuff for his next trip safely by gifting him variety of travel bags available at bigsmall.in. Choose from travel passport holder to keep all the important papers safe, a waterproof travel essential bag to keep his little stuff together or a waterproof shoe bag to keep his footwear safe.
Travelling is unpredictable. You never know what problem comes your friend way. But what you can make sure of that they are prepared to tackle it anyway. So, the ultimate pocket tool could be your gift for a friend on his birthday to make sure he is well prepared for any situation in the journey!
Amazing things happen when a person travels. Make sure these amazing things turn out to be memorable ones while your friend travels to their dream destination. Browse through our shelves and have a look at many of travel utility products waiting for you. Choose a gift of your choice and give your friend unique gifts picked especially for your traveller from bigsmall.in!
Happy Gifting!
---