20 Unique Rakshabandhan Quotes & Wishes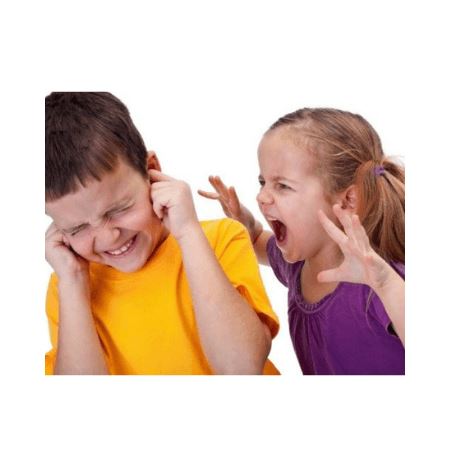 Come 30th of August 2023, & siblings worldwide would be praying for each other's well being & prosperity. Yes people, we are talking about none other than the much awaited, fun-filled festival of Rakshabandhan, wherein traditionally sisters tie a thread (rakhi) around their beloved brother's wrist symbolising their unending love & affection. The bond between siblings is uniquely ineffable, one filled with bittersweet memories, mark your celebrations with something as fun & quirky.
Send rakhi to your brothers in any corner of the world, along with some gifts for brothers from sisters for this special occasion. And though we know that nothing can replace physically tying a rakhi around your loved one's wrist, we promise to put in a personalized handwritten note carrying your heartfelt wishes & messages, along with best rakhi gifts you choose for your sibling.
We figured while you peruse through personalised rakhis & gift sets for brother dearest, you might wanna send in some unique wishes for your partner-in-crime since childhood.  
1.
"Dear little bro, thanks for being my pet monkey! Love you now & forever! "
 2.
"Dear Bhukkad Bhai, remember the time you almost ate the table when lunch was delayed by a couple of minutes?! I hope you are living in a house of cheese now! PS: Stop taking bites off my pizza! Happy rakhi, perenially hungry one!"
3.  
"Dear brother, thanks for being my personal driver from the days of being a toddler to prom nights in high school & late night parties in college. Can't thank you enough! Love & hugs, happy rakhi my personal uber!"
4. 
"Cheers to the most

chilled out bro

ever! Come let's grab a pitcher of beer & bitch about people. Happy rakhi bro!"

5. 
"Dear bada bhai, thanks for looking out for me. Love you to the moon & back. Happy rakshabandhan big guy!"
6. 
"Dear DJ Bro, you breathe life & music into every party. Thanks for rocking the house party scenes, every time mom & dad left the house to us! Keep rocking bro, happy rakhi!"
7.  
"Dear gym bro, you do have a home! Let's catch up soon, happy rakhi!!"
8. 
"Whenever a new movie is in town, I know that I can bank upon you to bring two tickets home.Thanks for being my cinema partner bro, cheers to never watching a movie alone! Happy rakhi brother!"
9. 
"Dear traveler brother who is always living out of bags, lets be travelling together! Love & hugs, keep checking off new places from your bucket list, happy rakhi!"
10. 
 "Hey Beardo Bhai! We know you love your mane, keep flooring the chicas! Happy rakhi swagster!"
 11.
"Hey clumsy brother! Thank you for always breaking things more than me at home. You made my clumsiness seem like a joke! Happy rakhi tripper!"
12.
"Want more coffee? You're getting none! I used to hate how you finished all the coffee always but now I miss fighting with you over it. Happy rakshabandhan coffee chor. I miss you!"
13.
"Dearest serial chiller bro, you really need to get me up to date with some new shows on Netflix. I am too outdated. Thank you for always keeping me cool. Happy rakhi, Netflix partner!"
14.
"I don't think I would have ever found out how fun wizards are if not for you forcing me to watch Harry Potter. Thank you for bringing Hogwarts into my life. Happy Raksha Bandhan,the Fred to my George!

15.
"I will never forget how you climbed a tree for me to get my kite! You will always be the first superhero of my life. Happy Rakshabandhan bhaiya"

16.
"I think the only reason I love you so much is because you always bring foreign chocolates for me. But I do love you for some other reasons too. Come back soon. Happy rakhi bhai"
17.
"Bhai, you know every time I hear "hum bhi hai josh mein" all I can think of is us pretending to dance off. You're the best dancing partner forever! Happy rakhi bro"
18.
"I loved how I would irritate you while your friends from college used to hang out at home. I still love irritating you when your girlfriend comes over. I hope this bond stays forever. Happy rakhshabandhan bhaiya. I'll always be your DeeDee"
19.
"You introduced me to the world of books and today I am here pursuing literature and loving every bit. You will always be my guiding light, bhaiya. Happy rakhi!"
20.
"Always going to have your back when you come late from parties, as long as you keep giving me McD treats for it. Happy rakhi my personal burger supplier!"
We hope you all enjoy this Raksha Bandhan with love & fun, while staying safe and shop online for quirky gifts which include some cool rakhi gifts for bhaiya and you will also find some unique rakhi gift ideas for sister!
---