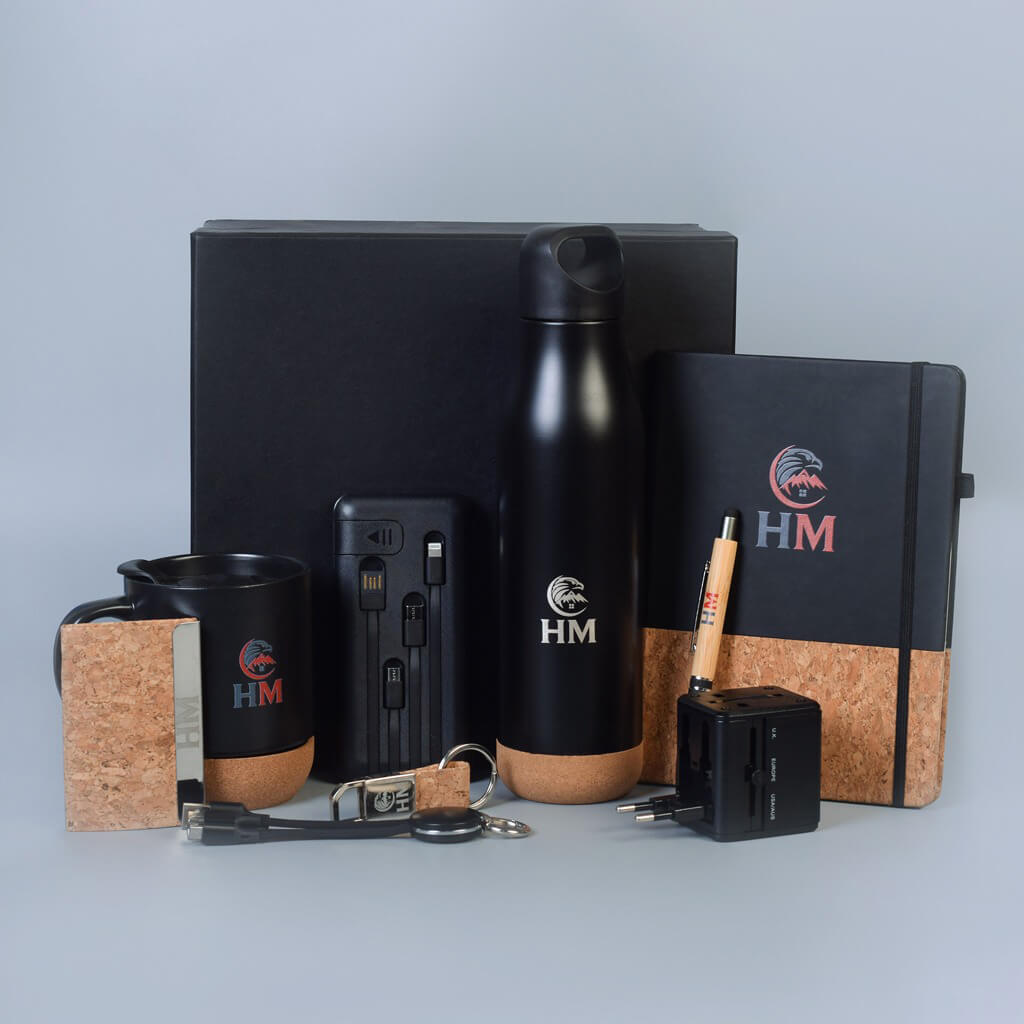 Bigsmall.in partnered up with HM to provide Corporate Gift Set.
Why not adopt a different way of gifting? Lift the enthusiasm of your employees with unique gift sets. We provide the best gift sets that will surely grab the attention. The set includes a Bottle, a Mug, a Power Bank, an Adaptor, a 3-in-one USB Cable, a Card Holder, a Pen, a Diary, and a Keychain.
Bigsmall.in entertains corporate enquiries for our curation of unique gifts, with customizable logo and text branding on products available. For corporate queries, contact us on +919899309888 or drop an email on yatin@bigsmall.in.
---