12 Types Of Bloggers And What To Gift Them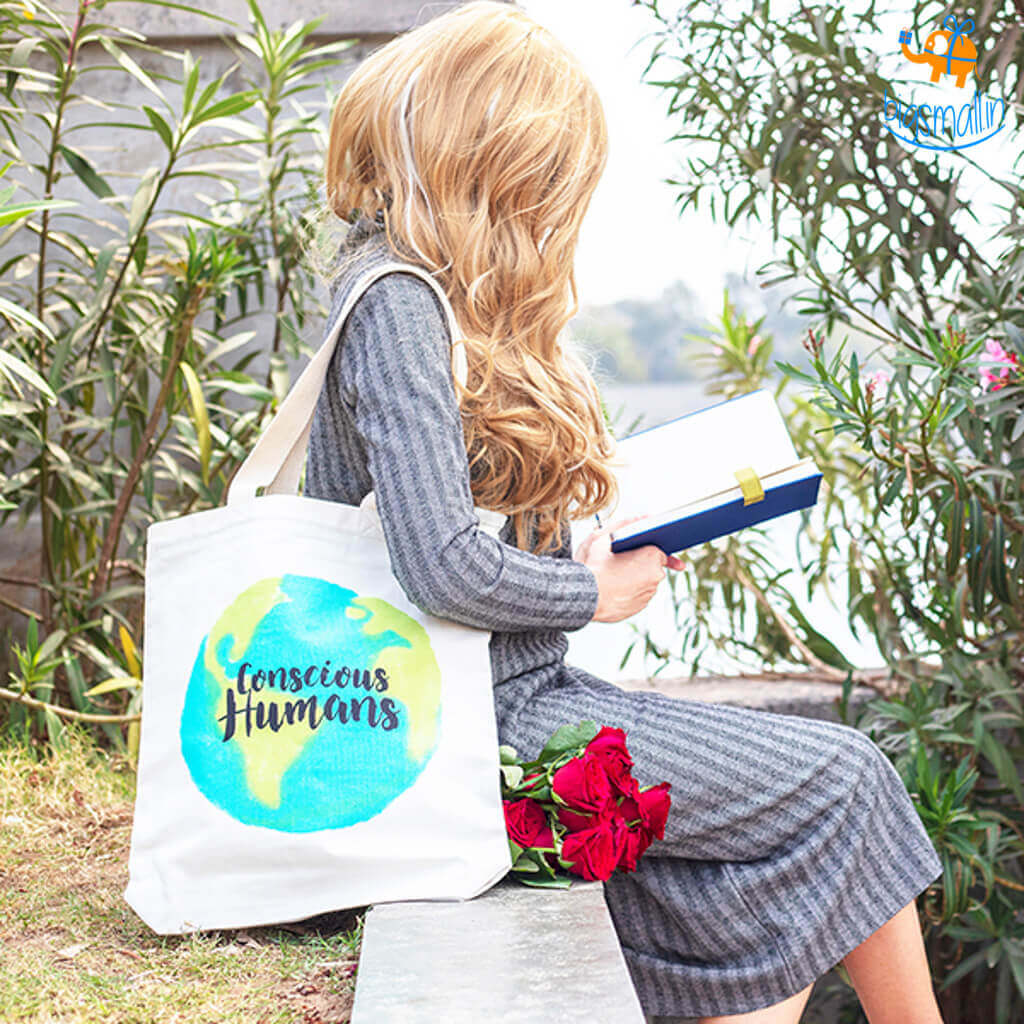 Giving a gift to blogger friend is hard, they know what they want and chances are that they have it all. But don't let that sadden you, for we have compiled a list of 12 different types of bloggers and what they might like as a present. Read on and let us know which unique gifts for bloggers strikes your eye.
1. Travel Blogger
If your friend has caught the travel bug and loves travelling places and writing tips and tricks of the places they visit, indulge them with some quirky travel essentials. If they are a frequent traveller Travel Essential Box is the right choice, it has everything they'll need, from a Ninja Tool to a Foldable Backpack.
2. Fashion Blogger
Probably the most famous type of bloggers, people around the world read their blogs and they even get to attend some big-name fashion shows. It's always trouble finding the right accessory or the right bag to match for a friend who is a fashionista. Give them something different this time, like the Jewellery Storage Box, to store all the trinkets and accessories they have accumulated over the years.
3. DIY Blogger
If your friend loves trying out new stuff like some new type of craft or doing an old craft a new unique way, then we have the perfect gift for them. These days more and more people are attracted towards decorating their house with DIY projects. What better way to make them happy than DIY Miniature Dollhouse, that is a tiny house to decorate your house with. They can always post their creation online once they are done or record a step by step Vlog.
4. Food Blogger
Do you have a food blogger friend? You must be dining in the finest cafes and restaurants on the weekends or maybe they cook delicious recipes for you sometimes. Surprise them on their birthday with the most unique kitchen items to prepare their dishes with. If they are as into drinks as they are into food, they might like the Cocktail Mixology Glassware Set. Maybe next time you visit them they'll present you with a friend's special cocktail.
5. Lifestyle Blogger
Another popular type of blogger, they talk about anything and everything. They are the influencers and get to speak up about various issues around the world. They have the audience and the power to make a change. Why not give them a helping hand in living an eco-friendly lifestyle by giving them this cotton Conscious Human Canvas Tote. Stylish and eco-friendly, it has it all.
6. Sports Blogger
We all have that one friend who is crazy about sports and for all those fanboys/girls we have a specially curated collection of unique sports gifts. If that friend is a blogger, give them something that they can see while writing all that kickass stuff. Something to give them inspiration when they're feeling under the weather, like Kobe Bryant Printed Wooden Poster.
7. Fitness Blogger
As they are all about that healthy lifestyle, the Fruit Skewer Bottle will be a thoughtful gift. The bottle allows fruit and tea to infuse the drinking water evenly and effectively. The DIY Yoga Clock is also an amazing gift for the fitness blogger friend, every hour the clock will point to a yoga pose. It will give their house a calm and serene feel.
8. Movie Blogger
So your friend loves quoting movies whenever they get the chance? Which is sadly always. Give them something they'll treasure forever, the Vintage Movie Camera Bookends is the ultimate gift. They can keep all the Blu-rays or vintage movie tape reel neatly with the help of these bookends. If they have biographies or picture books of their favourite director or actors, these polyresin bookends will hold it all.
9. Gaming Blogger
You two always loved to compete against each other in a multiplayer game and sometimes you teamed up against the players around the world. They loved it a little too much and now they have a blog dedicated to every game they can get their hands on. Give them this special Super Mario Question Cube 3D Mug, in the memory of the old golden days. They can now drink their beverage in style while live-streaming their next LP.
10. Car Blogger
As far as you can remember they've been always into cars and now they are following their passion by writing about the thing they love most - Cars. Treat them this birthday with a pretty unique and quirky gift, the 3D Tyre Hot & Cold Flask. The intricate detailing of the flask is to die for. They can take it out to ride and sip their hot coffee when they're taking a break from driving while looking at the beautiful sunset. Quite a picture, eh?
11. Music Blogger
The chirp of birds and the rustle of leaves is music to them. They are all about the music, be it from a different culture or in a different language. Mobile Stand Amplifier is an amazing gift idea for them. Not only can it amplify the sound of the phone but it does so naturally. No batteries and no electricity. The stylish stand is perfect for when they want to sway to the music while cooking dinner or taking a shower.
12. Pet Blogger
They know anything and everything about the tips on keeping pets healthy, pet grooming, pet food, and training. They either adopted a stray pet or rescued one and can't talk about them enough. If they happen to own a dog they love more than anything else, surprise them with the Plush Dog Toy With Squeaker. It will keep their best friend entertained for hours.
We do hope we helped you a little in finding the perfect gift for your friend. Our blogger friends give us a lot to think about, be it about our impact on nature or how to style a fedora. It is time we give them something to remember us by, something quirky that resonates with their passion. If you have a friend who is a blogger in India, hit us up for some fun online gifts. You can also send a message with the gift, we do it the traditional way - with a handwritten note.
Happy Shopping!!
Important Note: We are accepting orders, however, amid the COVID-19 situation, order dispatch & delivery service will be available once the lockdown is over. For any queries, reach out to our customer care.
---