5 Unique Valentine's Day Gift Ideas For Him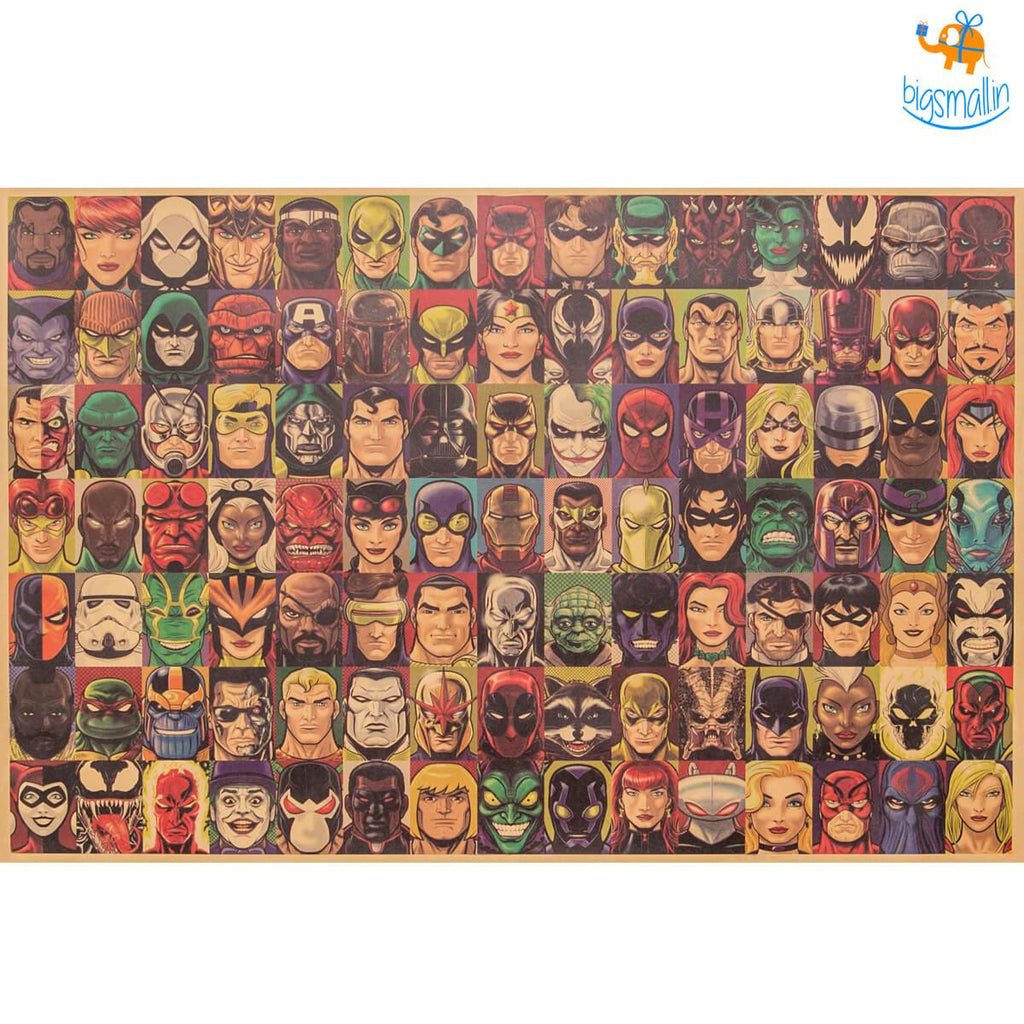 Heart beating fast, butterflies in the stomach, and anticipation in mind- something that overwhelms every girl in love as Valentine's Day approaches. Isn't it? You've been dreaming of this day since last year and now, when the time is approaching, it's turning into a moment of execution.  And while you plan a perfect date with your boyfriend/husband, your mind is climbing mountains thinking of a gift to give him this Valentine's Day.
We know this time is very crucial for you. You've got so much to do. And so, we decided to help you with your never-ending work. After all, that's what a family does, right? Therefore we, at bigsmall.in, are all geared up to help you with most difficult task- THE GIFT SELECTION. Breathing a sigh of relief, aren't you!
Here are our top picks that we have to make your love feel adored, respected and loved. Go ahead, have a look!
So you've been on so many trips together and you just don't seen to get enough. They're your travel bug. Gift them something to remember this forever. The Favourite Travel partner Gift Set is just what you need for the expression of all that overflowing love. How could they not love it! The Valentine's Day Gift Sets is the most amazing gift sets collection to browse from.
Gift your boo something that he might cherish for a long time. Gift him something creative, that he might just absolutely love. If he is the sort of person who knows his booze, he might like this one. The 5 Piece Bar Kit brings in all the basic bar tools he'd need to make himself and all your friends the perfect cocktail or chilled glass of favourite drinks. It includes a cocktail shaker, three whiskey glasses, peg measurer, ice tongs and a hip flask. 
For all those guys out there who love some pop of color, we have the perfect gift! The Ultimate Socks Gift Box is inclusive of 14 pairs of designer socks. From iconic to quirky to subtle to everyday stripe sock design, it has it all. Dance away with him in his new awesome socks or simply chill on the sofa, these fun pair of socks have got his feet covered.
This one's for all those guys out there! It's an essential, you know. For the times when he's fussing about the clean-up process following his trimming routine? He could simply use the bib to avoid the tiny hairs from choking the faucet or worse, getting a scolding from the folks! Go on, gift him some convenience and he'll surely be grateful.
For them superhero fans, gift him the Vintage Superheroes Poster for his love of it all! He could be a fan of the Incredible Hulk, or a worshipper of the Dark Knight. He might even adore Wonder Woman! Well, we've got a poster that captures the essence of the superhero fandom for you all! With its vintage feel and vibrant colours, it is just the perfect poster to be tacked up on the walls of his place!
Amazed, already? There are even more unique products up our shelves to make a perfect gift this valentine's day. Have a look at all unique valentines day gifts for guys and girls here or Valentine gifts for husband. All you need to is select and leave the rest to us.
What are you waiting for?
Go, gift.
P.S- Happy Valentine's Day!! ;)
---