7 Colourful DIY Kits To Brighten Up Diwali 2022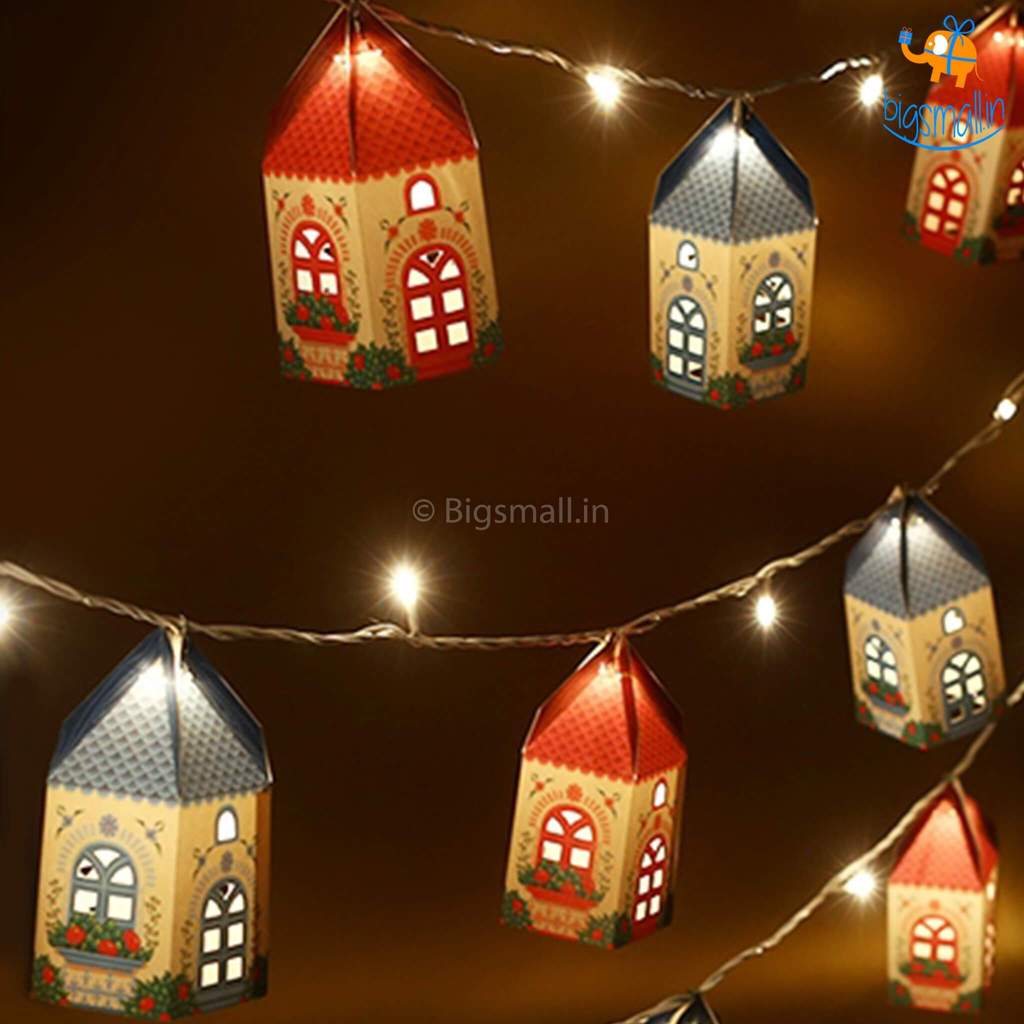 Welcome the festival of lights and gaiety with a burst of colors. Let Diwali 2022 be the best in the decade that was with fun eco-friendly DIY gifts that promise not only to brighten up your home but also fill your hearts with warmth and nostalgia. Team Awesome at Bigsmall.in has picked out unique DIY craft kits for you to add that extra zing this Diwali.
Complete with cute little paper cottages and a string of fairy lights, have fun bonding with your cousins, nieces, and nephews as you assemble this pretty present. It could be one of the amazing Diwali party ideas to decorate your home or simply to have lots and lots of fun!
Love solving puzzles and are crazy about football?! We have the perfect gift for satiating all your sports collectible needs in the form of 3D Stadium Puzzle. This one makes for an awesome Diwali gift for a sports nut friend or sibling. It comes in 3 variants: Stamford Bridge, Parc des Princes, and Estadio Santiago Bernabéu. 
For your DIY Diwali decoration ideas, we have got you covered in the most celebratory manner. The best Diwali crafts ever, have fun assembling your very own vintage Camera Photo Frame and keep it as a quirky collectible on your mantelpiece or window sill. It can hold photos of size 6cm by 6cm which you can change very easily whenever you like by slipping them into a slot on the side. The frame of the camera is tastefully done up with delicate motifs and intricate designs. Get them aesthetic vibes on!
Sew your dreams into intricate sheets of faux fabric with the vintage DIY Sewing Machine Calendar 2020-2021. The product is completely eco-friendly and is made ethically with love. Enjoy making the calendar as a handmade gift for a loved one, or for your own mantelpiece, table-top or shelf. The template has been lovingly illustrated with realistic details. The date cards are in the form of cloth sheets. 
For someone whose soul belongs to a bygone era where music was enjoyed off vinyl records playing on vintage gramophones, the DIY Pop Art Gramophone Box could be the gift that would make them grin from ear to ear. In the daily grind of the modern lifestyle with all its facilities, the soul often craves for soothing melodies of the era of vinyl records and good 'ol gramophones, so here it is! :D
For all you chai lovers out there, you can now keep relics of your forever love Chai closer on your desk and gaze at it lovingly as you sip a hot cup of Joe. A quaint tea kettle from the streets of India, with two teacups, it brings back memories of good old college days, conversations about life plans over endless cups of chai and sutta.
Enjoy a sweet ride of this colorful merry go round and the sweet melody of the song - you are my sunshine. The bright colors and the music is sure to lift your spirits up. It could go splendidly with your handmade diya decoration too!
So there you go! Some awesome Diwali decoration ideas for you. This DIY Diwali decoration is gonna be epic. Then again, sometimes all we need is a friendly gesture of love, a hug, a thoughtful gift, and a helpful friend who decorates everything with you! Of course, it conveys their warmth towards you and how much they care. So, go show someone your love! Spread the good vibes this festive season with awesome Diwali gifts. View the budget-wise collections here: Diwali Gifts Within Rs 500, Diwali Gifts Within Rs 1000.
Happy shopping!
---