A Heart Umbrella for a person who owns your heart!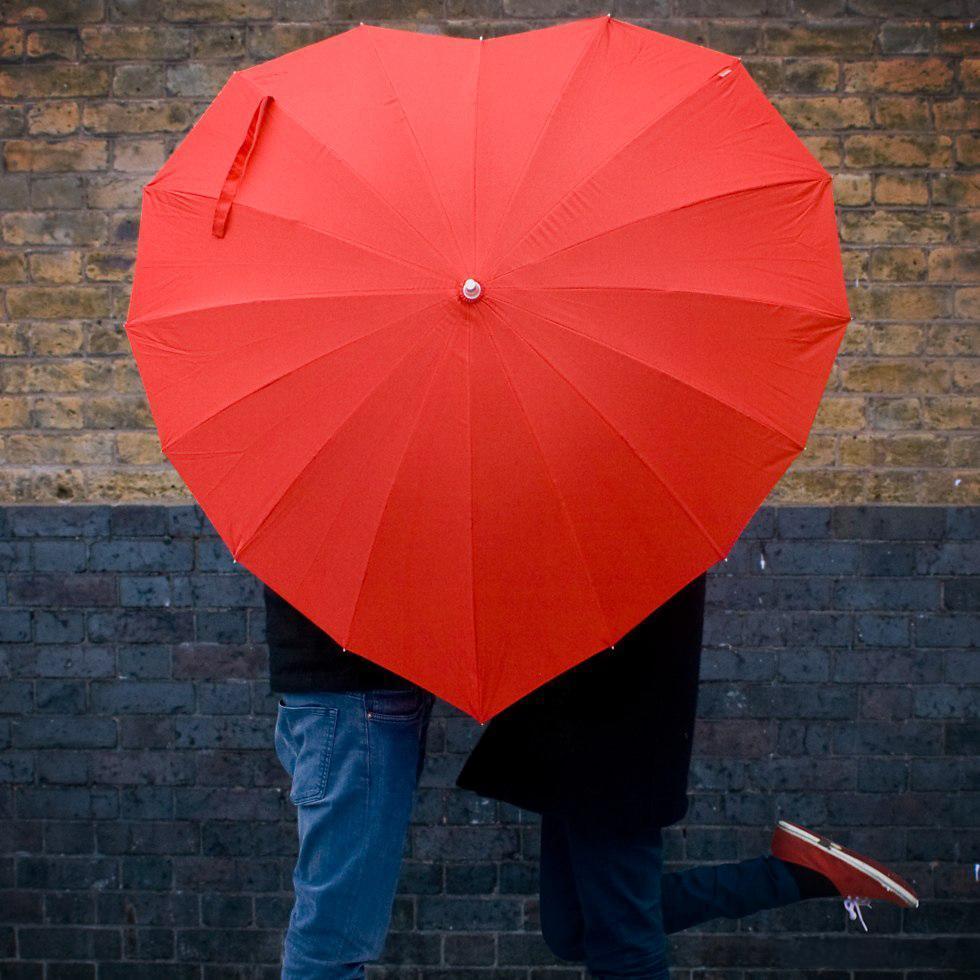 What do you imagine when you first hear the words "Heart Umbrella"?
A heart shaped Umbrella.
Clap your back because you have been awarded 100 points!
Yes folks, watching the Bollywood romance where every love scene takes place in the rain, you start associating monsoon as the season of love. And what a better way to express your love for your lady than gifting her a heart umbrella on such a special occasion!
Exciting, right?


Heart Umbrella, which is shaped like a romantic heart adds romance to your gifts for your girlfriend or wife. Whether you want to celebrate her birthday, your anniversary or propose to her, a heart umbrella would exceed expectations in your portrayal of love for her.
Heart umbrella is a red color not-so regular umbrella with 16 spokes frame. Its sturdy frame protects you from the wind while shielding your love from the scorching sun and at the same time, letting you enjoy the rain.
It has a 102 cms diameter which is sufficient to let you two love birds squeeze in and go for a walk during the monsoon taking about life for hours without getting wet! Afterall you wouldn't want her to catch a cold while you spend some time together.



The aluminum, polyester, rubber and fiberglass composition makes it durable and long lasting. A good circumference and 80cms handle provide comfort which you carry it along. Thus, she won't be complaining about the umbrella needing adjustments every now and then or her bag getting wet.

 A complete package, the heart shaped Umbrella is a perfect gift for girlfriend or wife. Its pretty color too adds to the beautiful demeanor. A unique utility romantic gift for her, heart umbrella is one thing she won't be able to resist falling in love with. And why should she? Because you'll make sure she has one, every time!


Here's the link to buy -> Heart Umbrella
---
---