Cool ways to revamp bae's room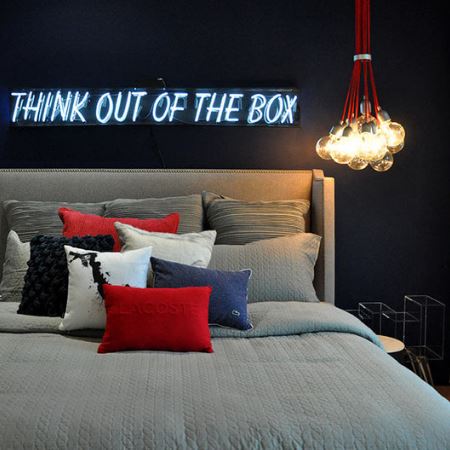 Looking for ways to spruce up bae's bedroom?! Turn it into a spectacular, warm, cosy place built for snuggles and memories. Team awesome @Bigsmall, decided to select a few products and ideas to help you create the haven you guys always wanted to chill in! Home decor ain't no easy task but awesome products with a lot of creativity thrown in are the key to building the palace of your dreams. 
Struck by Cupid's arrow? Add a touch of warmth and the essence of love to your bae's room with the beautiful Neon Love Light. Not too good with expressing your emotions with the written word? No worries, this aesthetic lamp will surely carry your message across. Keep it by the bedside on the mantle or hang it on the wall, its warm white light will definitely soothe and ease away any misgivings. 
If bae is a travel junkie, this is one addition he/she will surely love to put up in their room. Draw up a bucket list and get busy booking those tickets! Once you are back, remember to scratch off the place you have been to. 

Bae is unique, one of a kind so why should he/she wake up to the usual alarm set on their smartphones? Up the quirk quotient of their room with the Robot Desk Alarm Clock. It comes with horizontally moveable joints on arms and legs and can be easily molded to assume new poses every day!
In the book of life, as you unveil different chapters, all that gets left behind is a tonne of sweet memories... Freeze your special moments in the aesthetic Wooden Photo Frame Holder. 
This one is so cute and breathtakingly warm and beautiful. Hang a string of the Home Fairy Lights above bae's beanie or near his bedside and watch him unwind peacefully over a coffee mug and the latest Netflix series to chill with. 
Throw in some soft pillows, or maybe a quirky rug and voila you have a room you wanna come home to every day! Brighten up the walls with unique lamps and posters and we bet, you will be staying in more than going out for dinner dates. 
---