How to Host an Amazing Christmas Party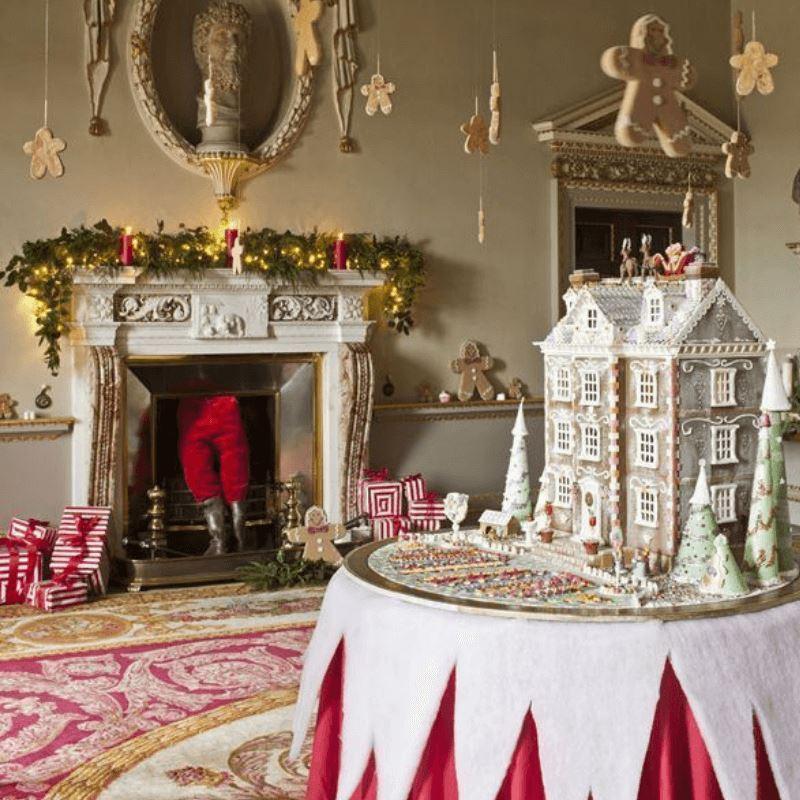 Throwing a Christmas party is about creating memories that are meaningful and keep your loved ones reminiscing for years. We all love a good holiday party. But sometimes, organizing the perfect party can be a bit of a challenge. Well, we're here to help.
1. Pick a Theme
Choosing a theme for your party will help you plan with ease and will also make your party be truly one of a kind, setting it apart from the others. Whether you choose to go for an ugly Christmas sweater party or even make it beach-themed, taking people back to summer and all its joys, a good theme can go a long way in making a party memorable.
2. Set a Photo Booth
A Photo Booth is always a hit with the guests! Give your friends and family a chance to get innovative and create memories that they can hold on to forever. You can easily set this up with a camera and a tripod. And of course, you need good props! Santa Beard Hats are an effortless prop that are sure to be loved by everyone. You could also set up Reindeer Lamps in the background to make the whole affair a tad bit more classy.
3. Play Games
No party is complete without good entertainment. Whether you stick to classics like charades or Truth and Dare, or use WTF Did You Say Playing Cards to get everyone bonding and laughing, games are the way to go, when it comes to a hit party! Or if your gang is full of TV show fans who love having a little fun, try the Game Of Throne Playing Cards game. 
4. Pick Hot Cocoa over Alcohol
Instead of splurging on alcohol to satiate your guests, opt for coffee or hot cocoa! Let's face it, alcohol can be expensive. Choosing other hot beverages is an easy way to be festive while saving some major money! Don't forget delicious add-ons like marshmallows and whipped cream! Picking festive mugs like the Christmas Tree Mug With Lid & Spoon will add further to the festive mood. For your tea fans, Dinosaur Tea Infuser is sure to be a hot favorite!
5. Accent Key Places
It can be tough to deck up your entire house and make the whole place look Christmas-y. But that's okay! Focus on key areas of the house like the front door and the dining table. It'll be enough to get the whole Christmas vibe going for you and your guests! Another simple yet sure-fire way to make the whole place look even more beautiful is choosing the right kind of lighting. You want a soft, yellow light that is neither too bright not too dull. This Star & Moon Curtain LED Light is sure to improve the appearance of your whole house by leaps and bounds. Our Wooden Santa Claus Lamp can be another great choice to make the whole place look all Christmassy and inviting.
6. Ask your Friends to Bring a Dish
Most people have a family recipe or their own personal favourite dessert that they'd love to share with the world. You could ask each of your guests to bring a pie, cake or any dish they'd like. This'd make all the guests feel more special and would cut down on stress for you as well!
7. Pick a Jam
Who doesn't love good, old Christmas tunes? Set the merry mood with your Christmas favourites. Make a playlist in advance and we can assure you, your guests will love every bit of it. Whether it's classic Christmas carols like 'Silent Night' or the more recent 'Jingle Bell Rock', the right music can make any party amazing!
8. Dessert is the Way to Go
You could designate one particular table only for desserts. Cookies, brownies, cake- who doesn't love sweets during holiday season? You could also use Pastel Ice Cream Bowls to sprinkle a little more love all around. Using festive plates and mugs like Christmas Tree Double Mug With Lid will elevate the mood! 
Have yourself a merry little Christmas with our tips and tricks for the ultimate Christmas party. If you are looking for pretty party favor boxes, we can help with that as well. Try the DIY Mini Travel Suitcase Box and fill it with candies or pieces of bijou. Settle in for a night of treats, fun and games and of course- Christmas gift-giving!
---