10 Ways To Incorporate Wooden Wall Art Into Your Home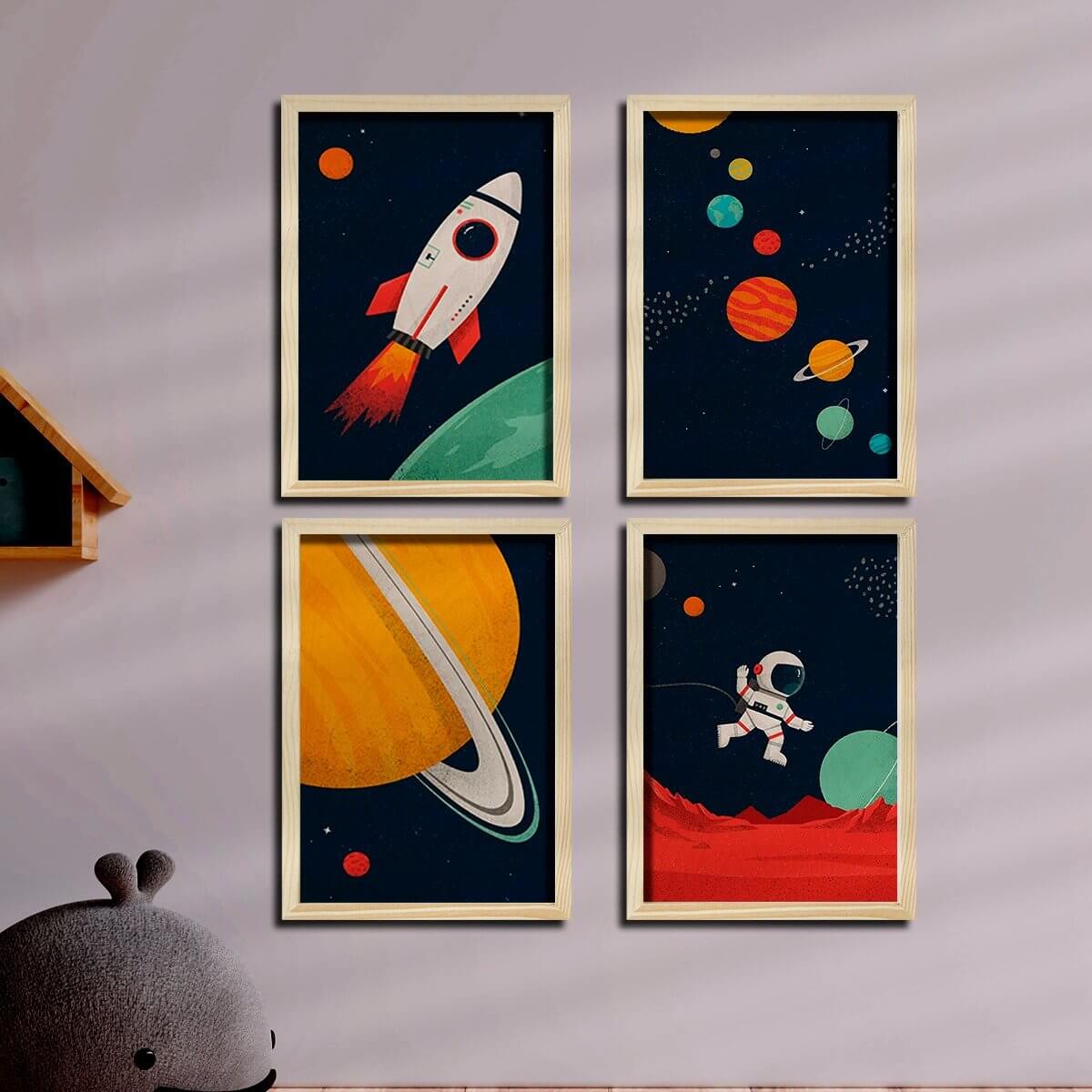 Wooden wall art can easily improve the atmosphere of any place, providing affection, texture, and a dash of sophistication, whether you're someone who enjoys the outdoors, a minimalist devotee, or a fan of natural beauty. Join us as we explore a wide range of creative wooden wall decor ideas that will motivate you to turn your walls into spectacular focus pieces that showcase your own sense of elegance and uniqueness. Together, let's go on this adventure and learn about the amazing craftsmanship and diversity of wooden wall decor ideas.
Significance of wall art in home décor

Wall art is a key component of home design since it is a potent tool for enhancing and personalising our living spaces. It serves as a form of self-expression and a representation of our preferences, hobbies, and uniqueness, going beyond simple decoration. There are several reasons that showcase the importance of wall art decor design:
Wall art helps us to display our distinct sense of aesthetics and individuality. The artwork we select represents our interests and develops into a component of ourselves, whether through vivid artwork, elaborate paintings, or simple prints.





Making a Focal Point: The right wall art possesses the power to draw focus and serve as the centrepiece of the space. It catches the viewer's attention, creates a visual structure, and defines the tone for the entire design strategy. A compelling piece of art has the power to arouse interest and leave an eternal impression on anybody who sees it.



Various

wooden wall decorative items

elicit different feelings and emotions. A geometric painting with strong lines and patterns can give energy and excitement to a living area, while a quiet watercolour of a landscape may establish a relaxing ambience in a bedroom. 
10 Creative and Practical Ideas To Incorporate Wooden Wall Art Into Any Home

Wooden wall art is a great option for adding personality and charm to your living areas because of its timeless appeal and versatility. You've come to the right place if you're seeking unique and useful suggestions for using wooden wall art in your house. Here are wooden art ideas to get you going:
Choose a sizable, intricately carved wooden artwork to serve as the room's main point for making a big statement. To produce an eye-catching centrepiece that highlights the skill and elegance of wood, place it on a plain wall.


Use a variety of wooden wall art in various shapes, dimensions, and styles to create a gallery wall. To add visual appeal and develop a one-of-a-kind exhibit that conveys a story, organise them in an aesthetically attractive way.


Wooden wall panels with nature-inspired patterns, such as plants, branches, or flowers, are a good choice. These panels can add a little bit of outside space in, fostering a tranquil and natural atmosphere.





Include wooden signage with inspirational sayings or words that resonate with you. They add an earthy and unique touch to hallways, living spaces, or bedrooms when hung there.


Instead of a conventional headboard, use a beautiful wooden carving. It transforms your bedroom into a cosy haven by adding a dash of sophistication and rustic appeal.


Build wooden floating shelves and embellish them with little wooden artwork, plant pots, or additional ornaments. This enhances practicality while also effectively showcasing the natural beauty of wood.


Pick wood wall art featuring geometric motifs or shapes. They give your room a fresh, contemporary feel while establishing a visually appealing centre of attention.


Any room will look better and operate well if you hang a wall clock with elaborate details. While assisting you in keeping track of time, it also lends a vintage charm.





Consider adding dimension and grain to your walls with three-dimensional wooden wall art. They make your area feel more inviting by generating a visually vibrant and sensual experience.



Work with a local artist or craftsperson to design unique wooden wall art that expresses your personal taste and flawlessly matches your interior design. This guarantees a totally original and significant piece.
Always keep in mind that while adding wooden wall art to your home, it's important to think about balance and overall style. Whether you decide to decorate your living areas with just one bold piece or an elaborate gallery wall, wooden wall art is certain to add cosiness, personality, and a hint of nature. Accept the natural beauty of wood and allow your imagination to run wild as you turn your walls into breathtaking focus points with amazing wooden wall decor ideas. 
FAQs

How do you hang wood art on a wall without nails?
If you are not willing to use nails to hang wood art then you can use command strips. It's a popular way to put up the art without leaving any trace on the walls.
What is the easiest way to hang wall art?
Usually the most easiest method to hang wall art is by using nails. Simply insert nails according to the size of the artwork on the wall and hang it with the support of the nails.
What is the best placement for art on a wall?
In order to ensure that viewers can easily see the artwork, it is always important to ensure that the centre of the artwork is at eye level. You should also consider the size and direction of the artwork.
How do you hang wood art on the wall?
It is advisable to hang wooden wall art precisely on nails or screws that are attached to a wall stud for stable placement. To prevent harm and make installation simpler, start by pre-drilling holes in the wooden artwork. Then, tighten the bolts firmly into the wall utilising a screwdriver, or electric drill. These instructions will help you hang your wooden wall art securely and safely.
---