Corporate Gift Box - LinkedIn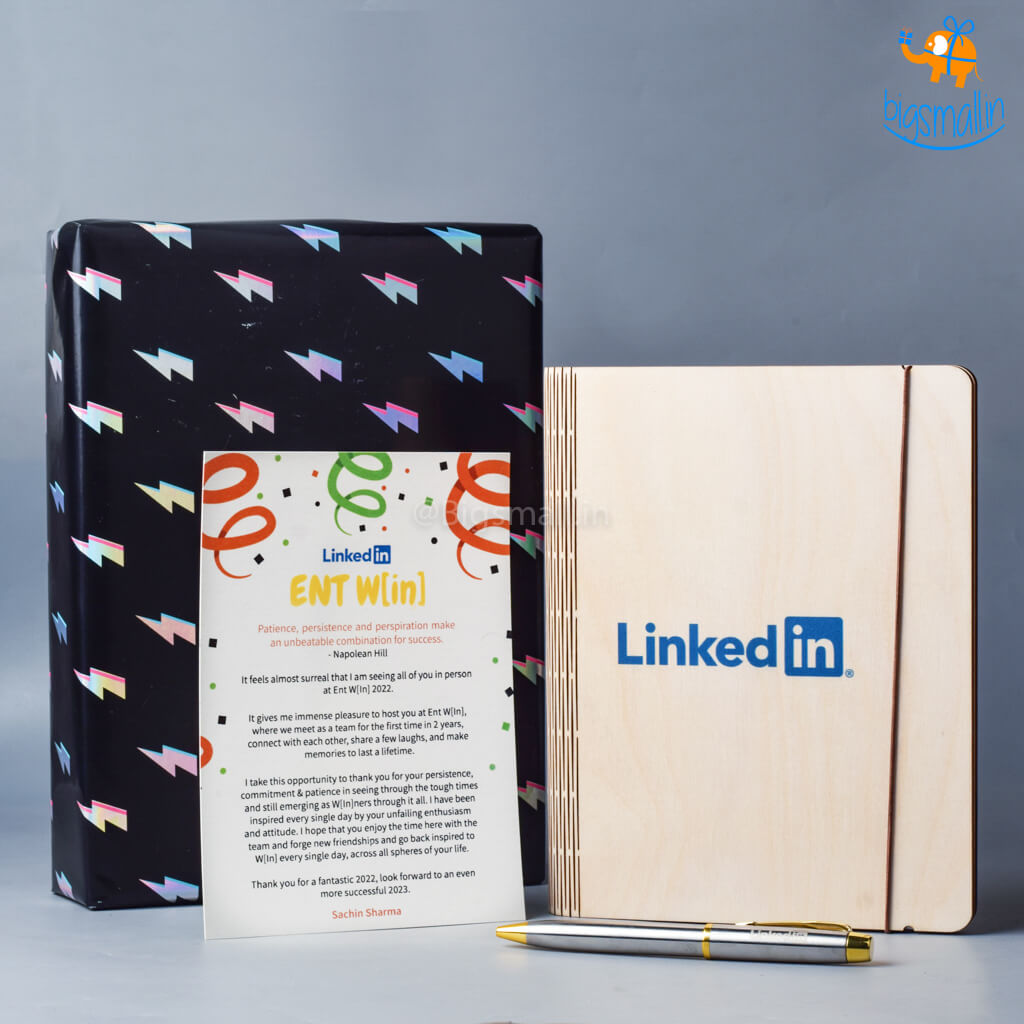 Bigsmall.in partnered up with LinkedIn to provide customized Gift Hamper as a Corporate Gift.
Your gifting experience and bringing a smile on your employees' faces becomes unique, creative, and hassle free with the exclusive Bigsmall Gift Set. This customized gift set includes a customized Wooden Diary, a customized pen and a personalized card.
The Wooden Diary is customized with the company name on the front and has a very smooth finish. The Eco-friendly Diary will always come handy whenever you jot down your thoughts! Either you wanna pen down your day dreams or jot down world changing ideas, start out with this unique diary! You can add more sheets if you want to or take out sheets without spoiling the diary. 
The customized pen is also inscribed with the company name and is the perfect companion to the Eco friendly diary. 
The personalized card simply adds to the beauty of the gift set.
Bigsmall.in entertains corporate enquiries for our curation of unique gifts, with customizable logo and text branding on products available. For corporate queries, contact us on +919899309888 or drop an email on yatin@bigsmall.in.
---