Corporate Gift Hamper - Cricbuzz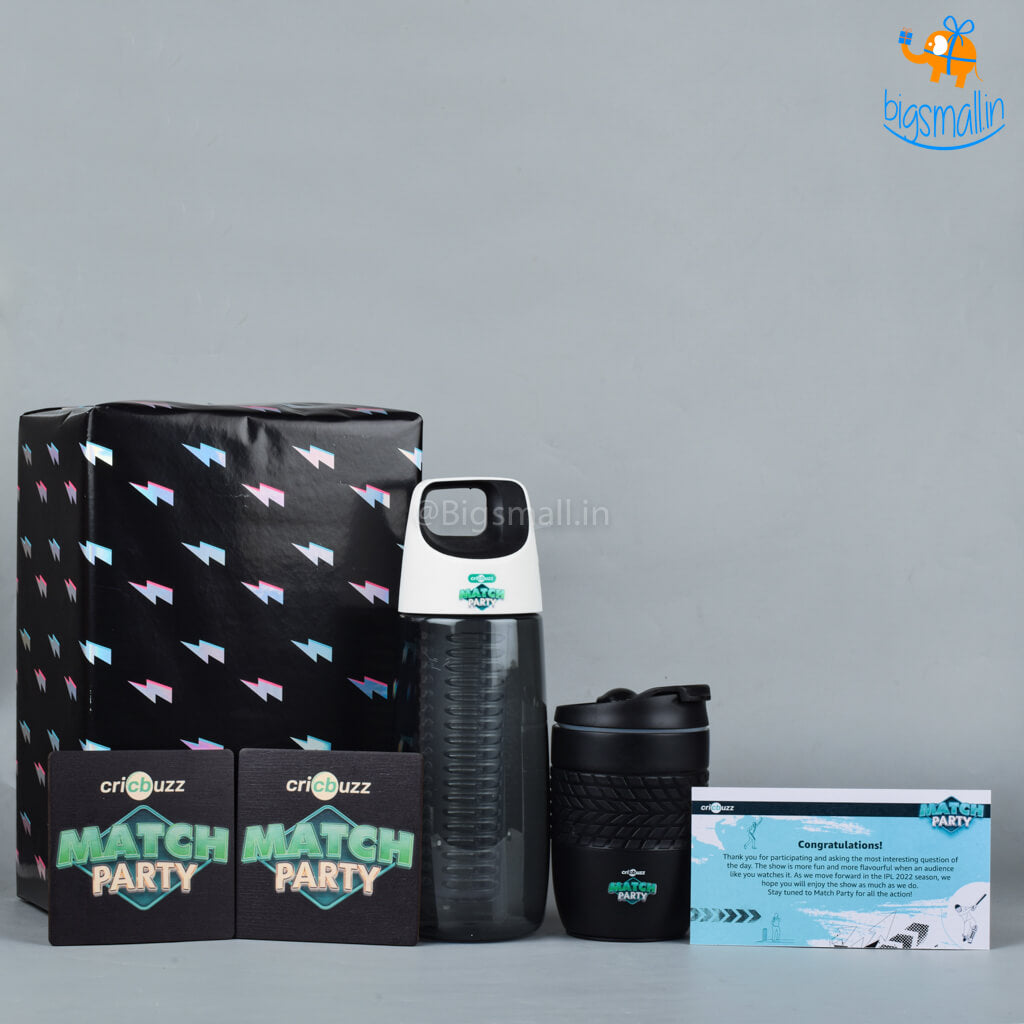 Bigsmall.in partnered up with Cricbuzz to provide customized Gift Hamper as a Corporate Gift.
Your gifting experience and bringing a smile on your employees' faces becomes unique, creative, and hassle free with the exclusive Bigsmall Gift Set. This customized gift set includes a customized Fruit Infuser Water Bottle, a customized Tyre Mug with Lid, a pair of customized coasters and a personalized card.
Do you prefer the occasional fruit-infused drink of chilled water? The Fruit Infuser Water Bottle is an easy to use infuser bottle with silicone grip. The bottle also includes a foldable sipper spout, so just place the contents inside the basket, fill it with water and enjoy. The basket can be removed to use the bottle as a detachable sipper. It is BPA free so you can use it without any worries.
The Tyre Mug with Lid is also inscribed with the company name. Use it on the go for your preferred beverage. It makes for a very useful gift, just as the other 3D mugs Bigsmall houses.
The coasters are inscribed with the company name as well and the Personalized card simply adds to the useful and innovative gift set. 
Bigsmall.in entertains corporate enquiries for our curation of unique gifts, with customizable logo and text branding on products available. For corporate queries, contact us on +919899309888 or drop an email on yatin@bigsmall.in.
---